The model has been performing well during the last month and I'm seeing more and more people starting to follow its picks. So far, we all made money, but I have to warn you not to get carried away and start staking more than you're willing to lose. The past performance is not indicative of future results. Variance and the regression to the mean are real and you have to account for it with a proper bankroll management.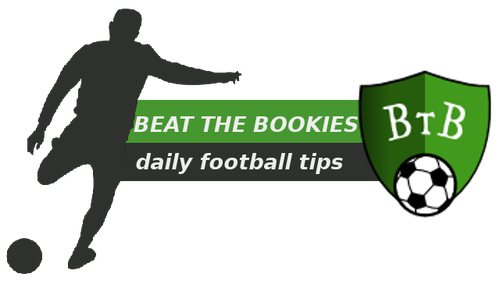 The Model's Picks

The model and the market agree in all but one case. It predicts that Brighton will over-perform while Liverpool will under-perform and instead of taking all three points, the guests will return home with just one.
In all other cases, the model went with the bookies' favorites.
My Starting Positions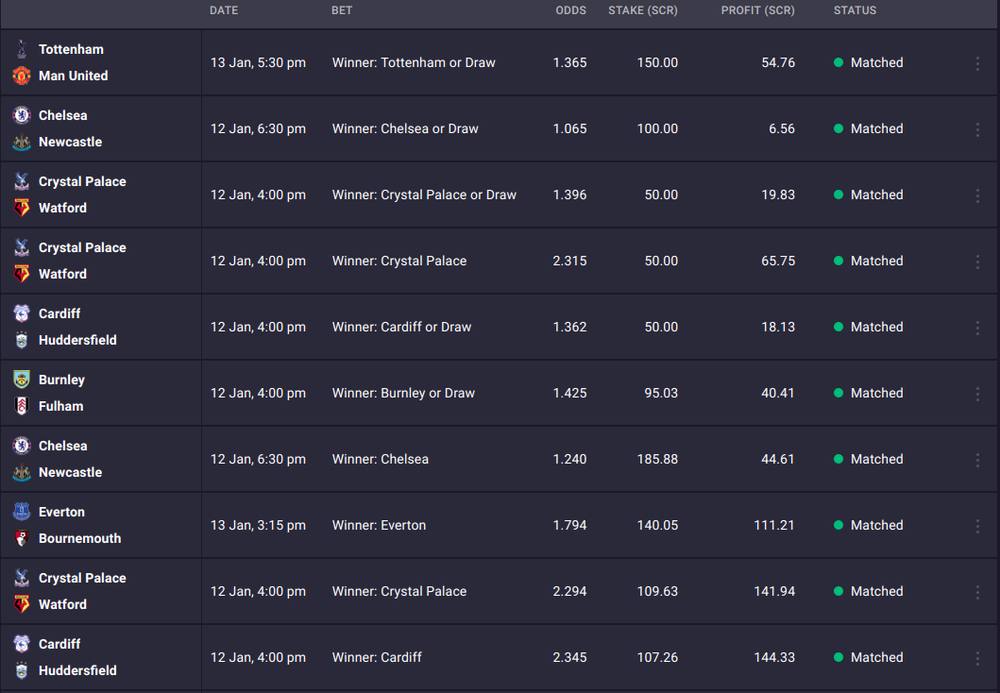 As you can see, I'm backing the favorites and the favorite or draw. The only exception being the Brighton v Liverpool match where I went with backing draw with 44.60 SCR @5.669 and 42.71 SCR @5.991.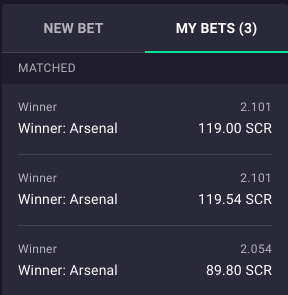 Perhaps you remember me talking about the dangers of placing the bets too early and here's an example that illustrates that.
The first bet on Arsenal to win I got @2.054, but the odds started to drift and some hours later I could get the same bet @2.101 (so I took that, too).
I hate doing that and it often turns out to be a major mistake. Try to avoid it, if possible and place your bets when the price has more or less being fixed.
If you were reading carefully, you'll notice that I made the same mistake in the Brighton v Liverpool match. The first bet I got has been @5.669 and the second one @5.991.
Study the picks and the odds carefully, compare it with what you can get on on the market and then make your call. Good luck!