In the last post I've made at least eleven mistakes. The first one being naming it Gameweek 3 when the Gameweek 4 is being played, but the worst mistake than that has been calling ten out of twelve matches wrong. Let's go into more detail on what went wrong.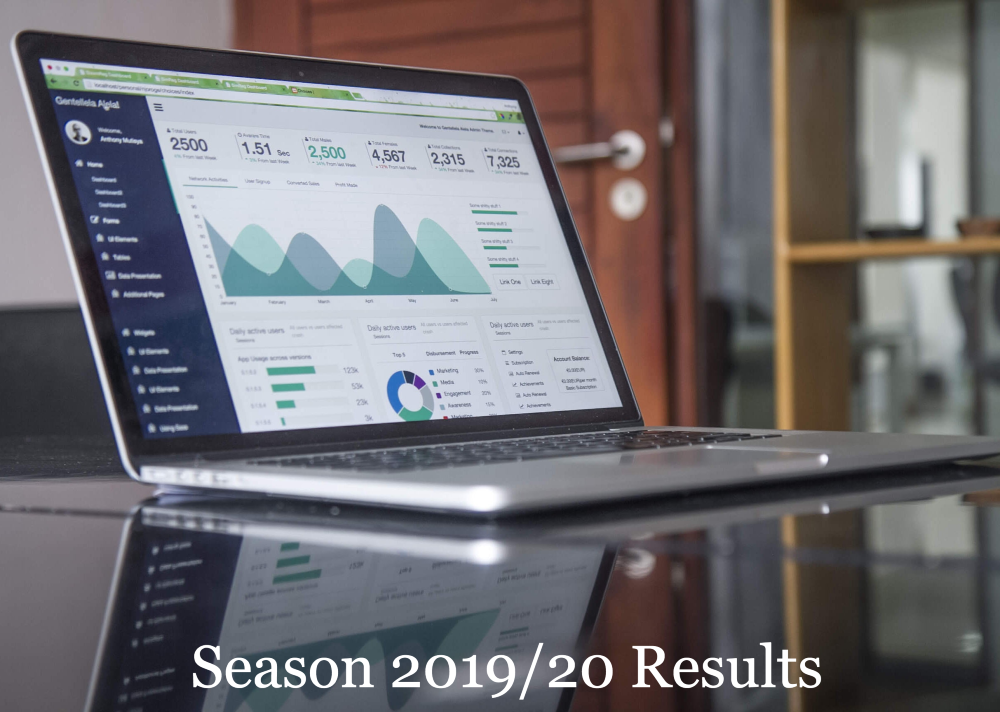 Aldershot 0 - 1 Bromley
Even though the home side played and the visitors were stalling and doing everything to finish this game 0-0, they've got lucky and went home with all the points. Aldershot just don't create enough chances to score and I can see that being a major problem for them this season.
[LOST] My Bet: Aldershot +0 @2.050
Barnet 0 - 1 Dover Athletic
A similar situation to the first game but this time the visitors have to wait to 90'+3 to score.
[LOST] My Bet: Barnet @2.139
Chesterfield 1 - 2 Woking
This one I called correctly. Woking did the job and the odds proved to be too generous.
[WON] My Bet: Woking @4.100
Chorley 1 - 6 Solihull Moors
While I predicted correctly that the draw season is over I've mistaken the side that will do the job. Solihull destroyed Chorley.
[LOST] My Bet: Chorley @3.140
Dag&Red 0 - 3 Boreham Wood
Boreham Wood did the job. A good job.
[LOST] My Bet: Draw @3.080
Eastleigh 1 - 1 Sutton
Sutton just didn't have what it takes to do well the last night. While they equalized fast they didn't go on and scored one more.
[LOST] My Bet: Sutton @3.310
Ebbsfleet 1 - 3 Yeovil
All I can say is that I should go with Over 3.5 here.
[LOST] My Bet: Draw @3.390
Harrogate 0 - 2 Notts County
Wes Thomas did played in the second half but didn't score. Even though the bet won I'm not that sure that this is the sign of things changing in Notts County since the win came after the home side got one player sent off.
[WON] My Bet: Notts County +0.25 @2.030
Hartlepool 2 - 2 AFC Fylde
The home side scored two goals and the visitors didn't respond till the 81' when Croasdale started scoring. Too bad he didn't have enough time for hattrick.
[LOST] My Bet: AFC Fylde @2.170
Stockport 3 - 2 Barrow
The home team did justify the role of the favorite and took the points here. Even though the visitors had an early lead they not only didn't keep it, they've lost the match.
[LOST] My Bet: Barrow @3.680
Torquay 0 - 2 Maidenhead
I knew that Torquay @1.66 is too short but I really didn't expect Maidenhead to win both halves and go home with all the points. Neither did the bookies with their generous odds of over @4.75.
[LOST] My Bet: Draw @3.620
Wrexham 1 - 0 Halifax
Halifax ran out of luck. Even after losing the player to the red card the home side had enough quality not only to stay in the game but to actually win it.
[LOST] My Bet: Halifax @4.000
Here are the numbers:
12 Bets | 2W10L | -5.87 | ROI -48.91%
which brings my totals for this season to:
36 Bets | 12W23L1P | -3.057 | ROI -8.49%
I'll try to do better this weekend. Good luck!
PS - I had some salt rubbed into my wounds (live!) the last night but as the universe is balancing itself Millwall won away while Red Star qualified for the next leg of the UEFA Champions League Qualifications. My final payment for it will come this Saturday when Brighton rips another one to West Ham :-)