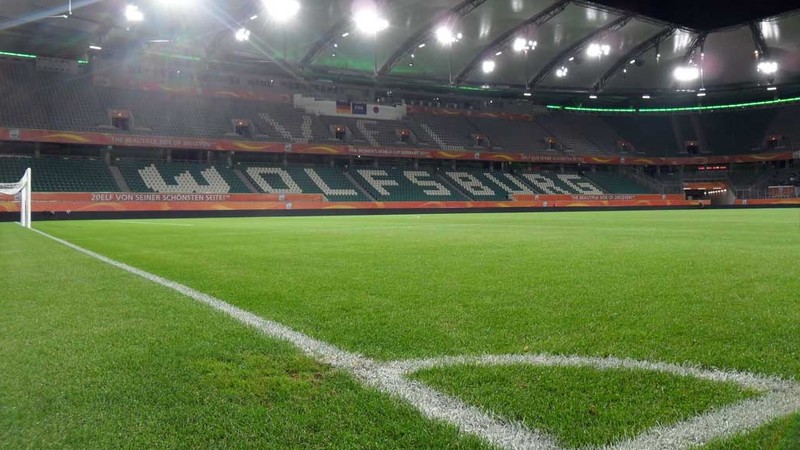 These posts contain previews from the Belgian Teams in Europe with some of my personal bets, Live-betting angles, team form, injuries along with general team news...


I'm running late today, 2 matches on the program of which the first one starts in about 2 hours. I continue having a fairly conservative approach betting wise and stay very selective.

---
Standard vs Eintracht Frankfurt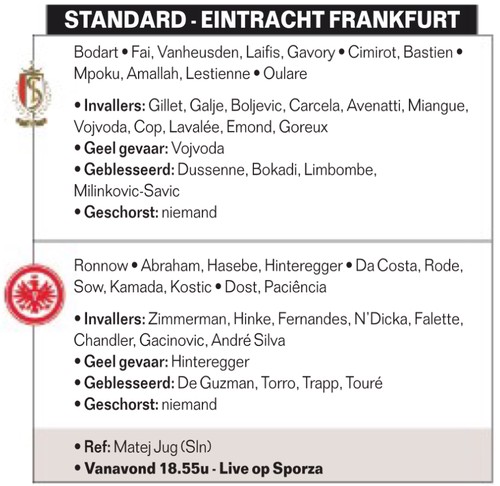 First off, Frankfurt will be playing without away fans in this match because of previous incidents. Standard coach showed in their last match that he isn't exactly taking the Europa League all that serious as he rotated putting more importance on the weekend encounter. I can't believe they won't al least try though as they are only 3 points behind on Frankfurt for the 2nd place in the group. Standard also tends to be strong in Europe at home and hasn't lost a match there since 2014. frankfurt last weekend crushed Bayern with a 5-1 victory and is in good form. They will be taking this match serious as a win locks down a top 2 spot for them. If The final line-up from Standard shows a full A-Squad, I might get in some on them as the home underdog. They showed to be able to compete with Frankfurt in the away match, have a very strong home record and there will be no away fans. What makes me hesitate is that they basically need a win which might lead to them taking risks near the end if needed. I do expect a closed down start of the match and took small positions on 1st Half Under 1.25 @ 1.98 & Under 3 @ 1.97. I'll most likely at least hedge part of it out live.


---
Wolfsburg vs AA Gent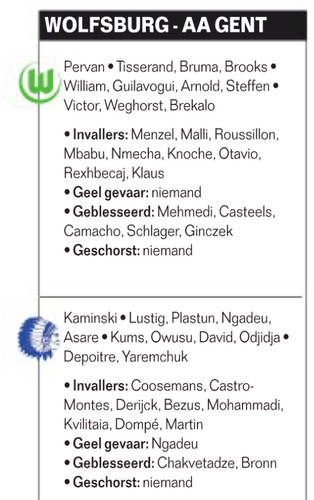 The story of AA Gent is that they can't seem to lose at home but at the same time can't seem to take a win on the road. in their home match against Wolfsburg, they got away with a last-minute 2-2 after getting 0-2 behind first. During most of the 1st half Wolfsburg was the better team without all too many chances and the 1-2 came out of nowhere near the end. The visitors played really defensive in the 2nd half while AA Gent didn't get to create all that many chances but still made the not undeserved 2-2. Wolfsburg was unbeaten for 25 games but in 4 days times lost 1-6 and 3-0 against Leipzich and Dortmund while AA Gent still somewhat remains in their good flow. Not really a match I see any good angles to get bets in on so No Pre-Game Bets. I will see how it all evolves live in-play.


---
Late info might change my view on what is written in this post. Matches will be covered live in our SBC Discord Channel. Bookmakers that I am using myself and can recommend are Sportmarket Pro, Nitrogensports, Sportsbet.io. Bigger bets will be shared here and on Twitter (@costanzabets) with proper record keeping. Bets can also be followed directly on copytip. Using my links when signing up helps to continue making these previews, Thanks!
---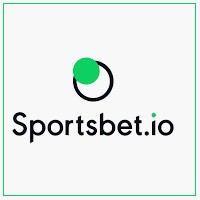 Sportsbet.io has slowly turned into my favorite Bitcoin Bookmaker because they now offer a very similar experience and odds to the Asian bookmakers while also giving nice price boosts and other promotions.

---
Previous Scorum Belgian Team BTC Bets Record
Oct 2019 | 1W-3L-0P | 40 mBTC Staked | -20.70 Loss | -52.00% ROI
Sep 2019 | 3W-0L-1P | 40 mBTC Staked | +28.89 Profit | +72.22% ROI
Aug 2019 | 7W-3L-0P | 100 mBTC Staked | +33.86 Profit | +33.86% ROI
July 2019 | 2W-0L-0P | 20 mBTC Staked | +18.00 Profit | +90.0% ROI
Jun 2019 | 0W-0L-0P | 00 mBTC Staked | +00.00 Profit | +00.00% ROI
May 2019 | 0W-5L-2P | 70 mBTC Staked | -50.00 Loss | -71.43% ROI
Apr 2019 | 3W-2L-0P | 50 mBTC Staked | +24.17 Profit | +48.34% ROI
Mar 2019 | 3W-3L-1P | 70 mBTC Staked | +04.12 Profit | +5.89% ROI
Feb 2019 | 5W-1L-0P | 60 mBTC Staked | +33.21 Profit | +55.35% ROI
Jan 2019 | 0W-2L-0P | 20 mBTC Staked | -20.00 Loss | -100% ROI
Dec 2018 | 1W-1L-1P | 30 mBTC Staked | -01.00 Loss | -3.33% ROI
Nov 2018 | 2W-3L-0P | 50 mBTC Staked | -11.60 Loss | -23.20% ROI
Oct 2018 | 2W-4L-0P | 60 mBTC Staked | -18.77 Loss | -31.28% ROI
Sep 2018 | 7W-0L-1P| 80 mBTC Staked | +82.32 Profit | +102.9% ROI
Aug 2018 | 5W-1L-2P | 80 mBTC Staked | +45.47 Profit | +56.84% ROI
Total | 41W-28L-8P | 0.770 BTC Staked | +0.14787 BTC Profit | +19.2% ROI
---
CORRECT SCORE CONTEST
Predict the correct score of the Wolfsburg vs AA Gent match in the comments. A ~50% upvote will be split between the ones that got it right...