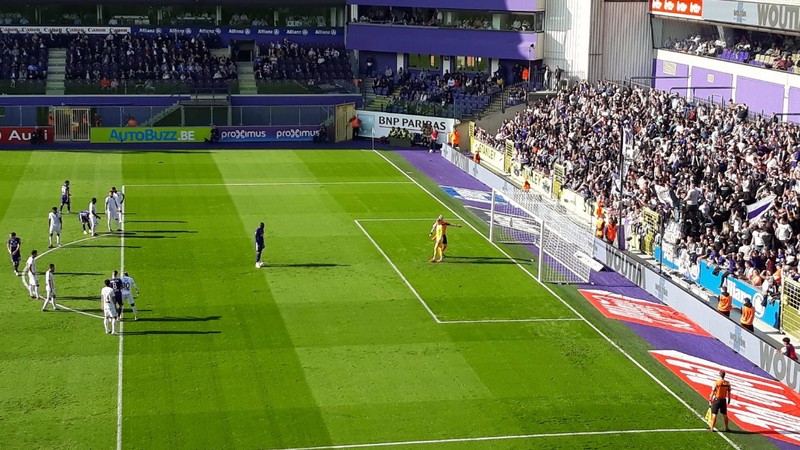 These are previews from the Belgian Jupiler League with all the latest on team news, player form, injuries along with my personal betting angles, ...


It was a good Saturday with the first big pre-game position I took a bit extra on in BTC ending up as a winner. 3 more matches today...

---
Cercle Brugge vs Antwerp
Cercle Brugge is sitting at the bottom of the rankings being 7 points behind on the team above them with 9 more weeks to go. This means they pretty much need to play for the 3 points in each match regardless of the opponent and I do expect them to play forward going their chances as they did in their last couple of matches. Antwerp is steady inside of the top 6 and is generally better at home this season. I do expect a match with chances on both sides and a Cercle Brugge that is not without a chance. The main bet I will be looking at is the over during the game. Antwerp rarely has early goals with both teams are much more 2H over heavy (1.6 Goals & 2.18 Goals) while having plenty of matches with a late goal (70% & 81.8%). The only pre-game bets I took is Cercle Brugge Corners +2 @ 1.763 as they are a team that goes forward and haven't lost to this handicap in their last 6 home matches and last 4 away matches. Antwerp by no means is a team that dominates the corners.
---
Anderlecht vs Club Brugge
Lats couple encounters between these 2 teams showed that Club Brugge is the superior team and nothing really changed since. Purely on paper, this should be a clear away win. It is, however, a match that still has to be played and I would not be surprised whatsoever to see a better Anderlecht. Roofe is injured which leaves the home team without much scoring power which they already lacked. They are 7 points behind on a top 6 spot with 9 matches to do so they can no longer settle for 0-0 draws (They had 7 of those already this season!). My feeling wants to get in some on Club Brugge at the current -0.5 @ 1.910 odds but it's hard to argue that Club Brugge as a team has been underrated on the Asian markets. I will wait it out and see how the match goes before taking anything. No Pre-Game Bets
---
Zulte-Waregem vs Racing Genk
Zulte-Waregem has shown to be reasonably good and consistent against mediocre to bad teams while falling short by a lot against the better teams in the League. Genk has had a difficult time in the year after becoming champions. They on top also lost their best striker and are back to having to field goalkeeper Coucke with Vukovic & Vandevoordt injured. My lean is on the home team, but the odds dropped too much compared to the opening +0.5 line in order to take them. Both teams are heavier on 2H goals (1.80 & 1.90). No Pre-Game Bets
---
Late info might change my view on what is written in these previews. I will cover these matches live in our SBC Discord Channel. The Bookmakers and platforms that I am personally using are Sportmarket Pro (Review), Nitrogensports, Sportsbet.io. Betr.bet , sportbet.one (info) & Steemmonsters (info). Bigger bets will te shared and tracked on Twitter and can also be followed directly on copytip. Using my links when signing up helps to continue making these previews, Thanks!

---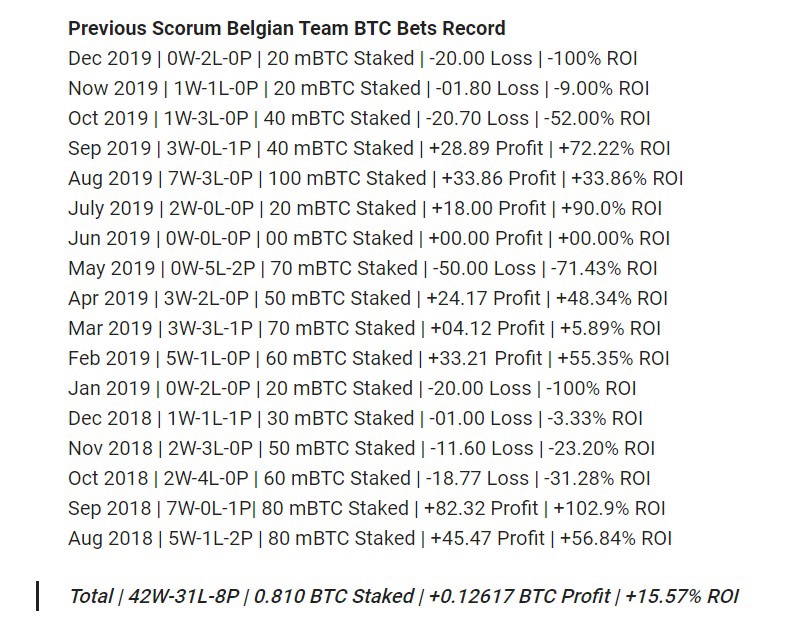 CORRECT SCORE CONTEST
Predict the correct score of the Anderlecht vs Club Brugge match in the comments. A ~50% upvote will be split between the ones that got it right...