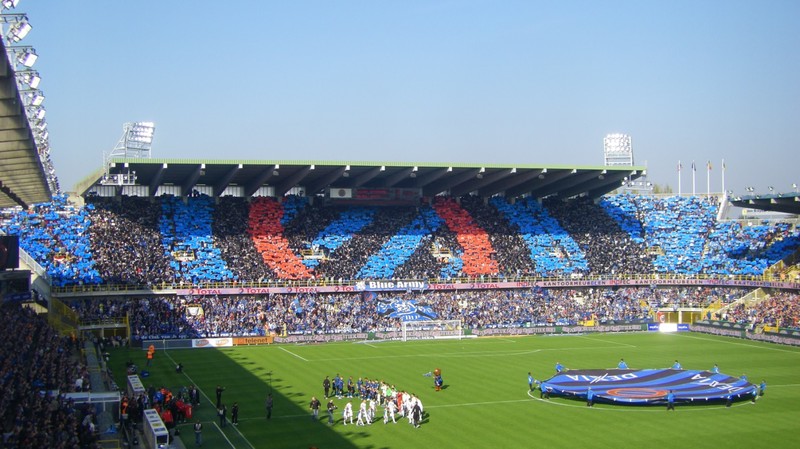 These posts contain previews from the Belgian Jupiler League with some of my personal bets, Live-betting angles, team form, injuries along with general team news...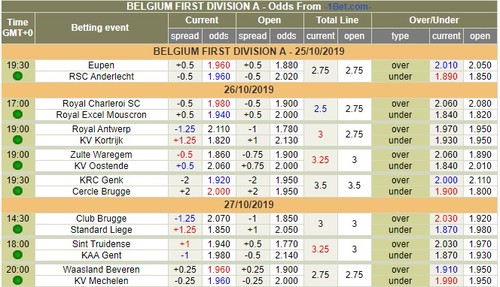 Saturday was very boring and it was a matter of being patient. 2 really good betting spots popped op late into the matches of which 1 hit and 1 didn't so overall it was quite break-even of a day for me. 3 more matches today

---
Club Brugge vs Standard
Club Brugge is a team that's pretty much on top of all the statistics right now. They unquestionably have the best squad & coach and are playing good. They got punished at home against PSG on Tuesday but were without Vormer who will be in the squad again today. Standard had to play on Thursday away from home and rested some players in a match they ended up losing. Last week showed the difference Oulare made for them in the attack and he is expected to start today. He is very injury sensitive and likely won't play 90 minutes. Vanheusden was also rested and hasn't been playing at 100% yet after his injury. My personal notes say "back Club Brugge against Top Teams" which is the main angle I will be looking at. I do expect a home win but I can't say I'm all that confident it will be with multiple goals to back the -1.25 line. Both teams have a neutral record against the asian handicap home/away Preud'homme is known to adjust his tactics against better teams so this might again be the case today. I'm going into this one hoping to find a live spot to back the home team at odds that are worth the risk. No Pre-Game Bets

---
Sint-Truiden vs AA Gent
AA Gent played on Thursday at home taking a late 2-2 draw and have yet to take a win in an away match. Stvv is now in 13th place after 2 losses away from home. It is one of the teams that can have good days or bad days and it's often a gamble what it will be. Stvv is still missing Texeira in defense while AA Gent is as good as complete. I do expect AA Gent to take their first away win but there is not much to work with when it comes down to the odds. If my hand was forced I would likely take AA Gent to win & BTS @ 2.60. I'm waiting it out for now and am keeping all options open for live betting. No Pre-Game Bets

---
Waasland vs Mechelen
KV Mechelen played far better than I anticipated last week against Antwerp and are on my list of 'wait-and-see-teams' Waasland came to play away against AA Gent but simply are not good enough against quality opponents and still seem to have a hard time scoring actual goals. They have shown signs of improvements overall though the last couple weeks and did win their last home match against Oostende. My lean is on the home underdog since Waasland is playing better and only lost 1 of their last 5 matches. The only bet I was comfortable with is Waasland Corners +0.5 @ 1.961 Mechelen usually plays a more counter-style game away and average 1.75ck less in away matches (against non-top-teams) while Waasland at home on average has 2.67 ck more than non-top-team opponents. I'll be waiting live to hopefully get a lot more information before taking more bets.
---
Late info might change my view on what is written in this post. Matches will be covered live in our SBC Discord Channel. Bookmakers that I am using myself and can recommend are Sportmarket Pro, Nitrogensports, Sportsbet.io. Bigger bets will be shared here and on Twitter (@costanzabets) with proper record keeping. Bets can also be followed directly on copytip. Using my links when signing up helps to continue making these previews, Thanks!

---

Sportsbet.io has slowly turned into my favorite Bitcoin Bookmaker because they now offer a very similar experience and odds to the Asian bookmakers while also giving nice price boosts and other promotions.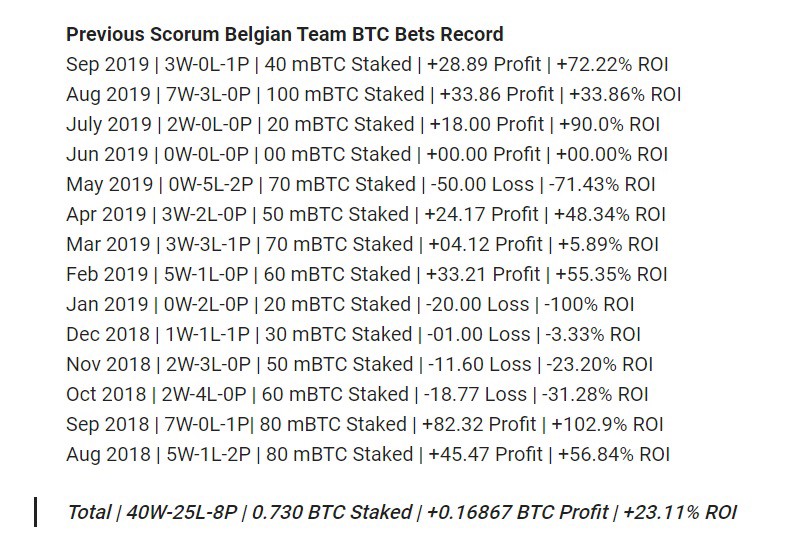 CORRECT SCORE CONTEST
Predict the correct score of the Club Brugge vs Standard match in the comments. A ~50% upvote will be split between the ones that got it right...