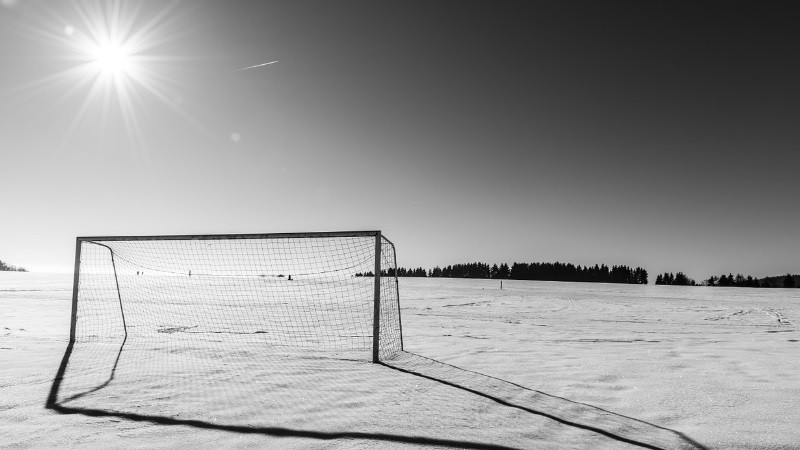 These are previews from the Belgian Jupiler League with all the latest on team news, player form, injuries along with my personal betting angles, ...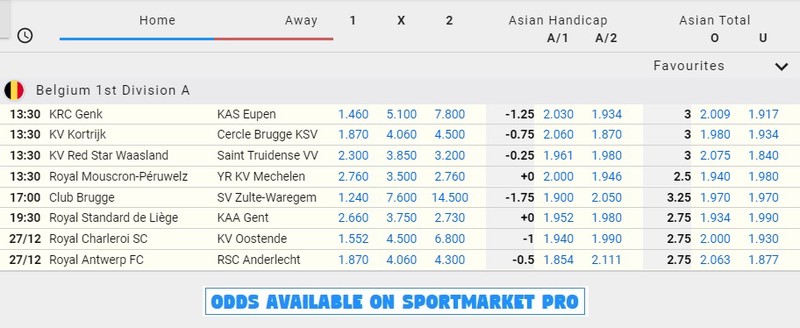 Week 21 of the regular season will be played in the next 2 days. Only brief notes because I have limited time. I will be able to watch all matches so the focus will be more on live betting despite having quite some pre-game positions. I still consider taking some of the bets extra with BTC but haven't pulled any triggers yet. I will share them in time on Twitter (@costanzabets) in case I do so make sure to keep an eye out if you are interested.

---
Genk vs Eupen
Genk is in real trouble after losing to Anderlecht. They simply have not been good enough and now play a match at home against Eupen who played extremely defensive showing they are capable to get a result in similar types of matches. I'm expecting a start of the match where Genk tries to go forward but will be unable to break the Eupen defense. First goal will be key and might open things up. I took medium pre-game positions on 1st Half Under 1 @ 2.410 and Under 3 @ 1.930 with an eye to trade out or middle it up at some point in the match.
---
Kortrijk vs Cercle Brugge
Cercle Brugge has been playing better and managed to take the win last weekend despite still suffering from a lot of injuries (Omolo, Taravel, Saadi), Kortrijk has not been all too good lately but also managed to take a win last weekend away against Eupen. I do see both teams right now as similar quality and took some early on Cercle Brugge +0.75 @ 1.877 with an eye to possible hedge expecting the line to close lower which so far has not happened. Kortrijk is an over team at home while Cercle lately also plays quite offensively. I took a little bet on Over 3 @ 2.07 and will be looking to get in some more if match picture confirms this.
---
Waasland vs Sint-Truiden
Waasland took a win last weekend at home but needed a poor Standard who got 2 red cards. Their main problem is still scoring goals and they are still without Dierckx. Sint-Truiden is a strange teams sometimes being completely helpless while other times actually playing ok. Scoring goals is not the strongest point of both teams especially with Stvv being without Boli. I took a good position on Under 2.75 @ 2.07 and 1st Half Under 1 @ 2.31 and will see where it goes. I also took a bit on Waasland -0.5 Corners @ 1.980 as they should be the team going forward while having a hard time to actually score and have a good home corners record in matches like this.
---
Moeskroen vs Mechelen
Moeskroen has not been all that convincing but somehow manage to take the points. Kv Mechelen also isn't all that convincing as of late. They have a good away reputation despite losing the last 2 away matches against good teams (Club Brugge & Antwerp). I have both teams marked as under teams because they play a counter style while not scoring freely. I also took small positions on 1st Half Under 1 @ 2.01 and Under 2.5 @ 1.970 in this match.
---
Club Brugge vs Zulte-Waregem
Tricky match as Zulte-Waregem has shown to be an ok team while falling short against Top teams while Club Brugge tends to have a hard time covering their Asian handicaps. The gameplan of Zulte-Waregem in similar matches previously was to start very defensively hoping to come out on the counter which mostly fell in the water because of getting an early goal against. Their coach tends to go full risk when they are behind late and they do have scoring options in the attack with Bruno-Larin-Beharino. I took a gamble on 1st Half Under 1 @ 2.70 expecting Zulte-Waregem to build a wall at the start of the match and will take profit if they manage to do just that the first 10-15 minutes.
---
Standard vs AA Gent
AA Gent played an excellent match last week against Club Brugge at home on a really bad pitch. Today the pitch in Standard will also not be best. Standard had a lot of missings last week and many seem to be back today. I took an early bet on AA Gent +0.25 @ 1.972 even before AA Gent played their match last week and shared it on Discord with an eye to maybe take more which I was unable to do because of a line movement (now +0.25 is at 1.73). Right now, AA Gent simply is the better team with a deadly frontline. I also took some on AA Gent Team Total Over 1.5 @ 2.41. I remain quite cautious though as Standard at home always is capable of more While AA Gent away is never really as good compared to their away matches. I still don't see them as the underdog and a 50%-50% on +0 Line seems about right.
---
Late info might change my view on what is written in these previews. I will cover these matches live in our SBC Discord Channel. The Bookmakers that I am personally using and currently am willing to recommend are Sportmarket Pro, Nitrogensports, Sportsbet.io. Bigger bets will te shared and tracked on Twitter and can also be followed directly on copytip. Using my links when signing up helps to continue making these previews, Thanks!
---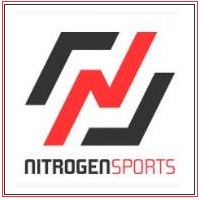 Nitrogensports is a very reliable BTC bookie that I have been using for multiple years now. I recently also started to play some poker there as the average opponent is quite soft. (See Post)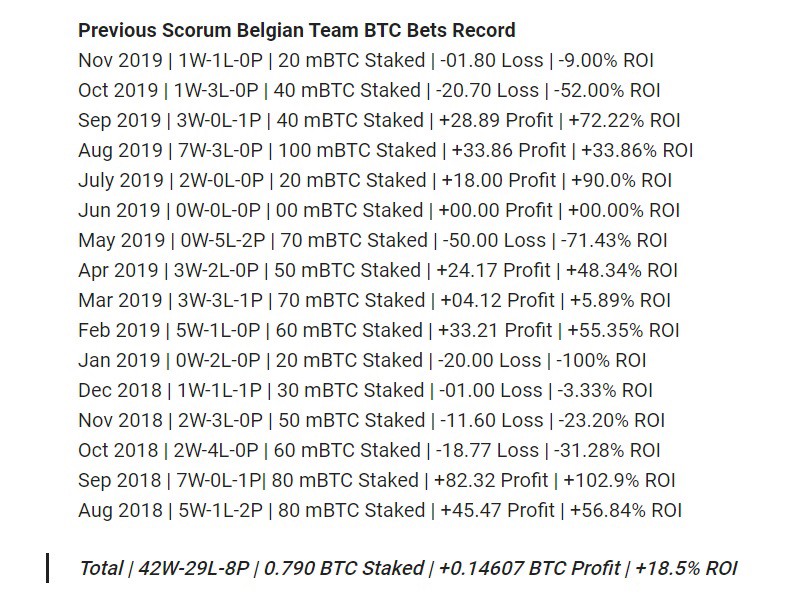 CORRECT SCORE CONTEST
Predict the correct score of the Standard vs AA Gent match in the comments. A ~50% upvote will be split between the ones that got it right...