These are previews from the Belgian Jupiler League with all the latest on team news, player form, injuries along with my personal betting angles, ...


The match yesterday played out as expected, Standard being unreliable in their performance while Oostende mostly came to defend with a late goal winner again for Standard. 4 more matches today...

---
Charleroi vs Mechelen
Charleroi continues to be a solid team with a good defense. I am mostly looking to back them low -0.25 favorite lines or as the underdog as they rarely lose while having their fair share of draws. Kv Mechelen tends to have a hard time creating much and most of their goals and they have been running quite hot on scoring unlikely beautiful goals. They now dropped out of the top 6 after closely losing against Standard. They tend to be an underish away time while frequently going under on the road. Charleroi had 65.4% of their home goals in the 2nd half while Mechelen has 58.6% of their goals in the 2nd half. Overall I can't see this being a wide open first half. Both teams shine on the counter and will be aware of each other. I took a decent-sized pre-game position on 1st Half Under 1 @ 1.990 and will see how it goes live.
---
Waasland vs Eupen
Waasland took a surprise 9 on 9 in their last 3 and are now 9 points clear of the last place. They do remain to have a hard time to score and also often play 1 really good half while having 1 bad one. Confidence is quite high right now and they will start with the same 11 as last week. They are also a team that tends to go over at home and under away mostly because they don't shy away from playing forward and got plenty of goals against at home. Eupen is also 9 points clear of the last spot and did some transfers during the winter break. They showed last week to be ok in defense while still lacking sheer scoring power. Looking at the odds it pretty much suggests a 0-0 or 1-1 draw where both teams will be happy with as they get 3.19 odds on the draw and an over 2.25 line. I can't get passed the 1H DNB line Waasland is getting because they are in a good flow and Eupen has been among the worst 1H teams both home and away. I took a medium bet on Waasland 1st Half +0 @ 1.860 I would take extra but limits this week are really low and as little as 300€-500€ on gameday dropped the odds quite some.
---
Moeskroen vs Sint-Truiden
Moeskroen is on my list of teams to possibly fade as they have been overperforming against the Asian handicap for a while. It's hard to say the lines they are getting are set too low though (last week +1.75 against Gent). Stvv is a tricky team. they have a new coach who made 6 subs last week in the home match against Kortrijk where they played a poor 1st half and a much better 2nd half winning 2-0. Stvv still has a lot of injured players so I will wait and see with this match No Pre-game Bets
---
AA Gent vs Racing Genk
AA Gent played quite a poor match last week as a team but again managed to count on their excellent offense to make the difference. Yaremchuk who is part of their excellent offensive trio got injured and will be out today. Genk finally played a good match last week winning 0-3 away against Zulte-Waregem crawling their way into a playoff 1 spot. The rather poor performance of AA Gent last week along with Yaremchuk being out and the hopeful performance of Racing Genk last week makes me lean towards the rather high 3.90 odds on the draw which would not be a bad result for both. That's exactly what I took, a small-medium bet on AA Gent vs Racing Genk Draw @ 3.961
---
Late info might change my view on what is written in these previews. I will cover these matches live in our SBC Discord Channel. The Bookmakers and platforms that I am personally using are Sportmarket Pro (Review), Nitrogensports, Sportsbet.io. Betr.bet , sportbet.one (info) & Steemmonsters (info). Bigger bets will te shared and tracked on Twitter and can also be followed directly on copytip. Using my links when signing up helps to continue making these previews, Thanks!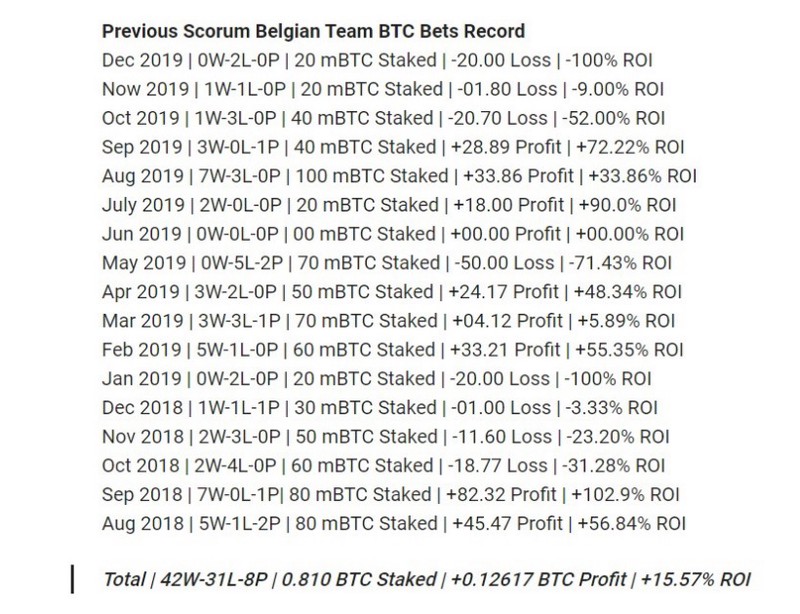 CORRECT SCORE CONTEST
Predict the correct score of the AA Gent vs Racing Genk match in the comments. A ~50% upvote will be split between the ones that got it right...