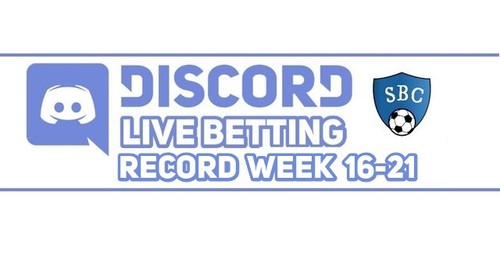 I put quite some importance on record keeping when it comes down to betting and will continue to share the numbers and results from the bets I post pre-game on Steemit/Scorum and also the ones I post Live on the SBC Discord Server

---
I have been in something of a downswing lately and even though the live bets have not been able to escape this, the damage is actually very limited on them between week 16 and 21. I will make these reports each time when the league is a week or more on pause. There are still 9 weeks left in the regular season and a lot of playoff matches after that.

Week 16-21 Live Betting Results
The last 6 weeks had a total of 47 shared live bets which saw a -2.011 unit loss, overall results are still close to what can be expected longer term being at +3.8% ROI after 132 Live Bets on Discord.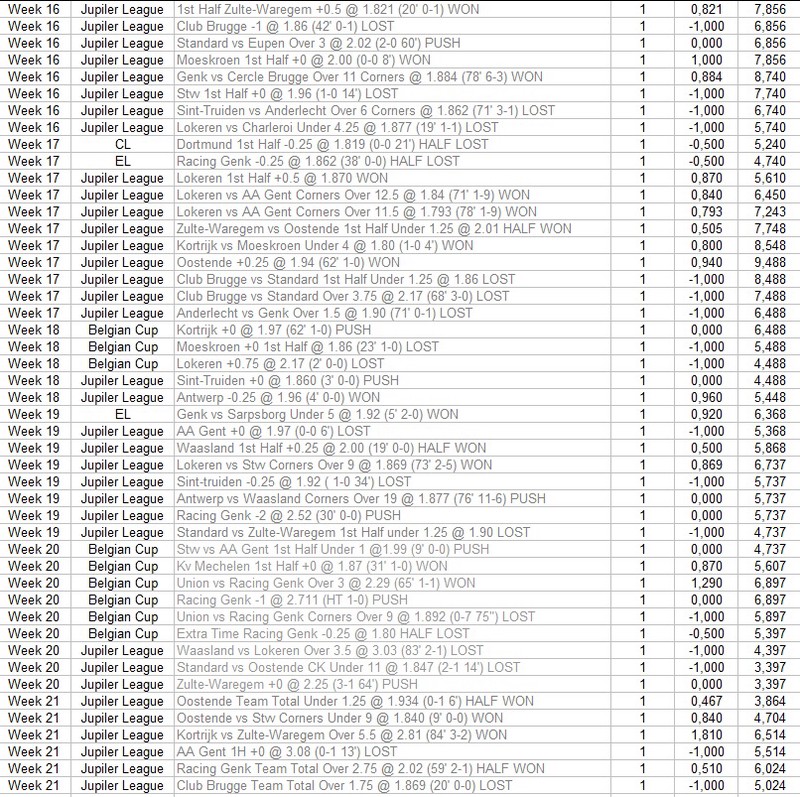 ---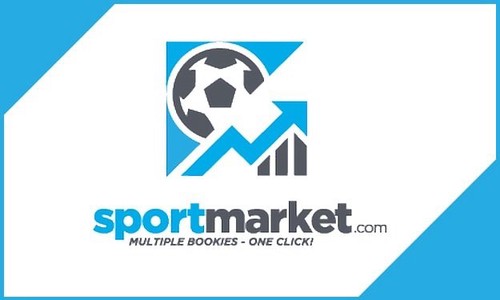 I place 100% my live bets using Sportmarket Pro which are a betting broker service for more serious players. The offer very High Betting limits, Always let you take the Best Odds on the Market and do Not Limit Winning Players !

---

---
Previous Live Results Roundups
Week 09-15 | 85 Bets | +7.035 Units Profit | +8.27% ROI
Week 16-21 | 47 Bets | -2.011 Units Loss | -4.28% ROI

Total Live Results | 132 Bets | +5.024 Units Profit | +3.8% ROI
The Belgian League Starts again January 18th and I will be back with more live betting coverage on the SBC Discord channel and do what I can to make it as profitable as possible! The next live roundup post will likely be at the end of the Regular Season...