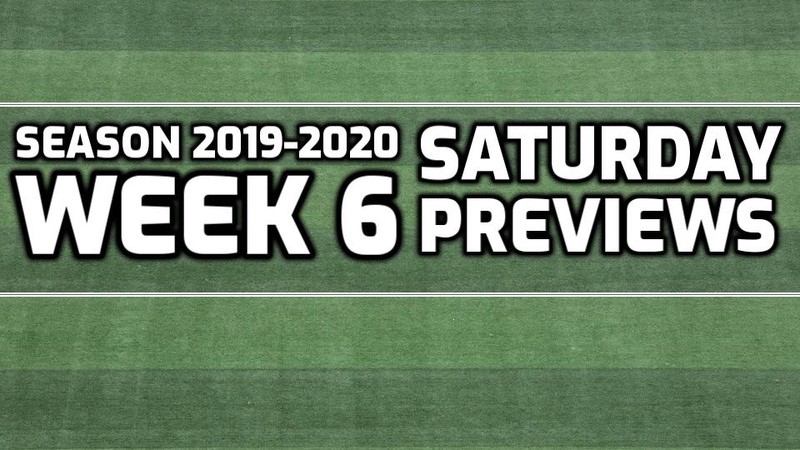 These posts contain previews from the Belgian Jupiler League with some of my personal bets, Live-betting angles, team form, injuries along with general team news...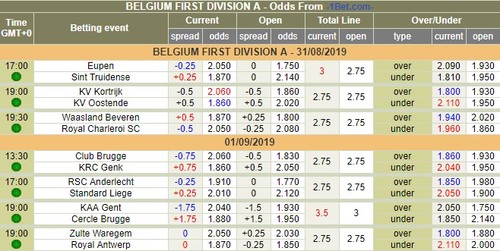 The match yesterday between Kv Mechelen and Moeskroen was one of the more interesting games purely looking at it from a handicapping angle and I plan to make a post on it with a complete breakdown. I managed to mostly get out of the way and limit my loss. There are 3 less interesting matches today as a warm-up for Super Sunday.

---
Eupen vs Sint-Truiden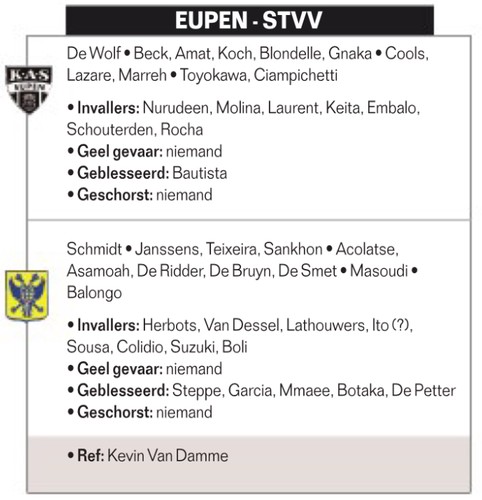 The intentions for Eupen to play an attacking style lasted 2 matches which were lost 1-4 and 6-1. Their coach adjusted afterward playing 5 defenders resulting ing 1-1 | 0-0 | 2-0 taking 2 points. I highly doubt this will be changed back all of a sudden to a crazy offense. Stvv missed many players last week playing very compact keeping home 1 point with a 0-0 draw against and underwhelming Zulte-Waregem. They are still missing many players (Botaka, De Petter, Garcia) while important striker Boli will make the transfer to the Serie A and is unlikely to play from what I understand. The over/under line seems to be way too much based on the average goals number (3.5 Eupen Home | 4 Stvv Away) while they don't fully represent the situation. I took a bet on Under 3 @ 1.826 using my betting broker Sportmarket Pro and took some extra on it in BTC on Sportsbet.io at 1.810 odds. This match is too tricky for me to pick a side on.

---
Kortrijk vs Oostende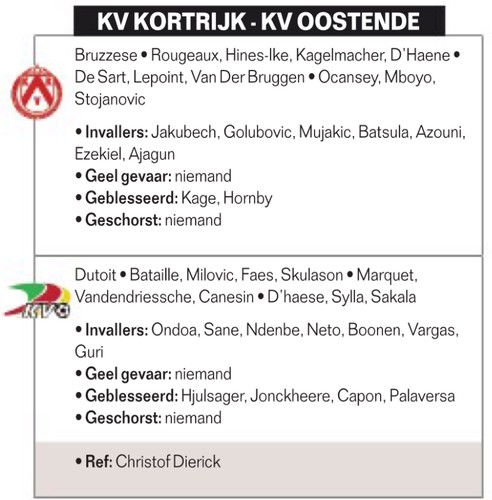 These teams should be quite evenly matched and I was tempted by the early odds on Oostende +0.5 @ 2.0+ but skipped and they are now down a bit. There was a hot topic in the last home match of Kortrijk on how they like to play the 2nd half toward their fans and how the statistics show a lot more goals when that happens. This will be my main angle going into the match as it clearly makes a difference to them even more now that the word is out. Things like this tend to not get picked up by bookies and can provide a nice edge. I will report where the coin toss falls to see what direction teams play in at the start of the match in the SBC Discord and place my bets mostly based on that. No Pre-Game Bets

---
Waasland-Beveren vs Charleroi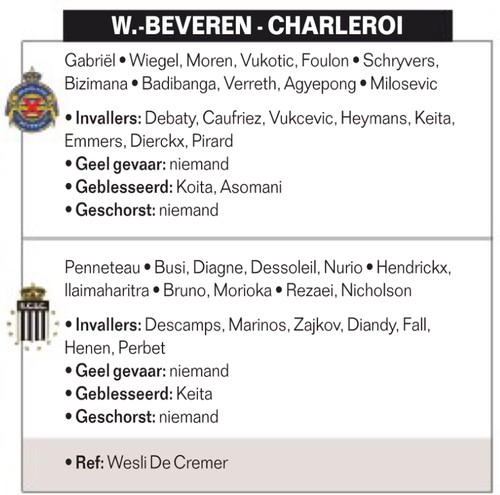 Waasland has been one of the worst defending teams in the league and fired their coach Custovic. They somewhat are in a habit of changing coaches and somehow it always works. The T2 will temporarily take over while new coach Mercier will be in the stadium watching to take over on Monday. Charleroi had a week off and has been decent so far this season. They got Rezai back who was a record transfer to Club Brugge but completely flopped there. I'm sating as far away from this match betting wise as I can as there is very little to go by in terms of trends or previous matches that were similar. No Pre-Game Bets

---
Late info might change my view on what is written in this post. Matches will be covered live in our SBC Discord Channel. Bookmakers that I am using myself and can recommend are Sportmarket Pro, Nitrogensports, Sportsbet.io & Betscorum. Bigger bets will be shared here and on Twitter (@costanzabets) with proper record keeping. Bets can also be followed directly on copytip. Using my links when signing up helps to continue making these previews, Thanks!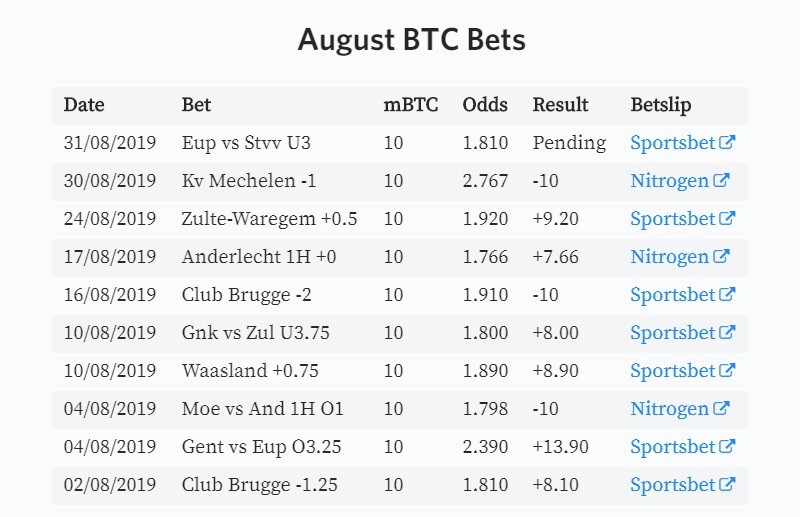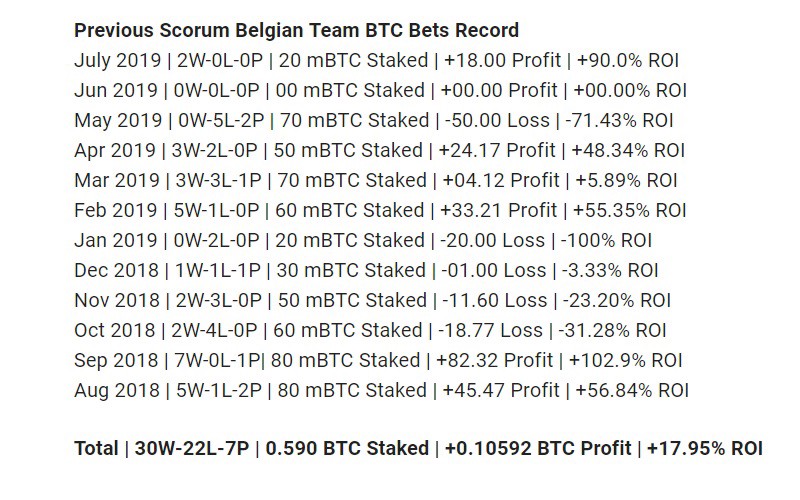 ---
CORRECT SCORE CONTEST
Predict the correct score in the Waasland vs Charleroi match in the comments. A ~25% upvote will be split between the ones that got it right...