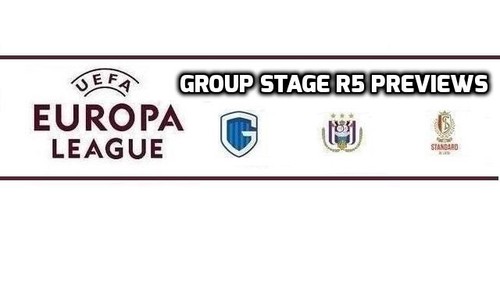 These posts contain previews on matches from Belgian Teams in Europe with some on my personal bets, live-betting angles, Team Form, Injuries and Team News..


I was way off yesterday on how I expected the Champions League match between Dortmund and Club Brugge to play out. It was a really poor boring match with Dortmund most of the game being in control while the visitors kept a tight defense. Dortmund only managed to create a couple good chances but failed to score and the match ended 0-0. Being able to bet live is such a blessing sometimes as it is possible to wait to confirm pre-game ideas especially when they are on the favorite and the over. I only ended up taking 1 small live bet on Dortmund 1H -0.25 @ 1.819 which lost half and cost me 0.3 units to start the week. 3 hopefully more interesting matches today in the Europa League...

---
Anderlecht vs Trnava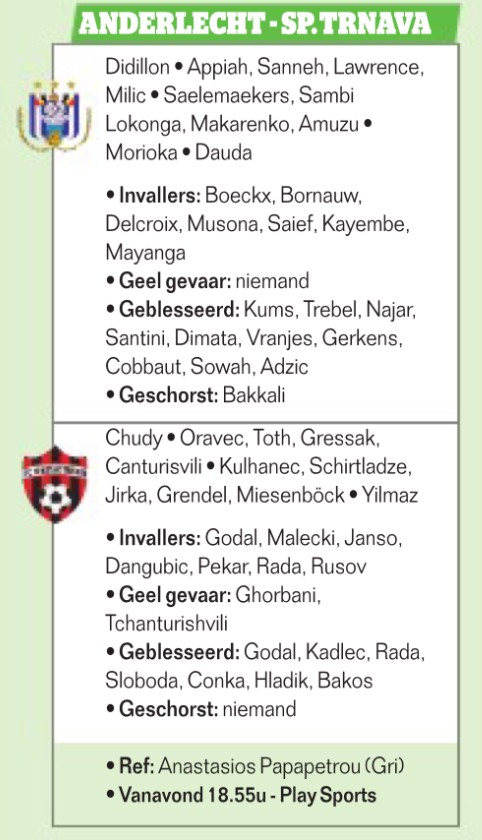 I already wrote yesterday how I was in a position on Trnava +1 @ 2.20 because Anderlecht are likely to start with a B-Squad and I expect the odds to move because of this before game time allowing me to potentially take some guaranteed profit. The latest news confirms them starting with a lot of youngsters and the line on the visitors is down to 2.05 on pinnacle now. The youngster did put up a good performance away against Sint-Truiden last weekend despite losing and I do think they can potentially put up a good performance against Trnava who also seem to have some injuries themselves. I will very likely be out of the position before kick-off and have the match with a wait and see how it plays out live-betting mindset. Anderlecht is already out of the Europa League but Trnava might still have a chance if they win tonight and Zagreb wins away against Fenerbahce so I do expect them to look for the win at one point. Anderlecht has also been horrible when it comes down to keeping clean sheets. So I do expect goals and will keep a close eye on that.


---
Malmo FF vs Racing Genk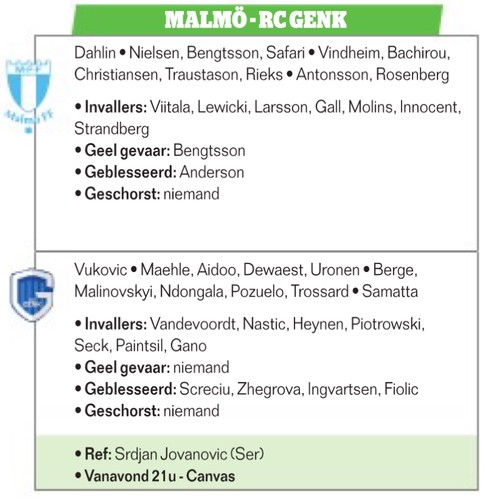 Racing Genk lost this weekend at home against Cercle Brugge but did not play a bad match. They just failed to finish the chances they created and will again be able to field their A-squad tonight with also a very strong bench. Malmo FF only lost 2 matches this weekend and will be playing their last match at home before a long winter break. They need the win in order to still have the qualification in their own hands in the last week of the group stage. I'm expecting a match with space at least at some point in the match and I can't see them keeping a clean sheet. I took a small initial position on Over 2.5 @ 2.03 with an eye to take more live at some point. Genk on a good day can easily cover that handicap on their own.

---
Standard vs Sevilla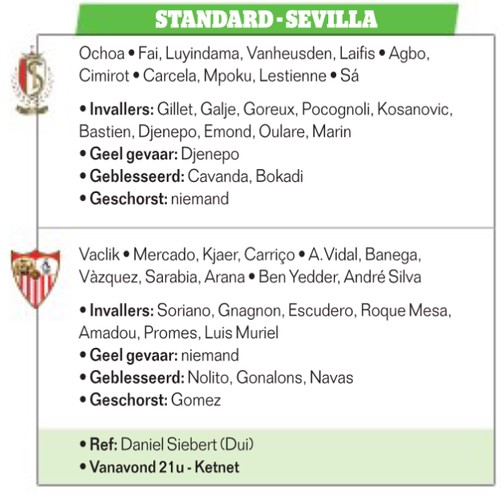 Standard can still qualify for the Europa League if they win tonight at home against the Leader of the Spanish Primera Division. Sevilla has enough to qualify with a point. Preud'homme takes this match seriously and won't compromise his line-up for the more important match this weekend in the league against Club Brugge. I do expect Standard to play somewhat similar to Club Brugge yesterday with a lot of defensive focus and intensity trying to break out whenever they can. This match could be a good setup for late goals if the score is a draw or a 1 goal lead. I will also keep my eye out to take the visitors live in case Standard does not show exceptional form. No Pre-Game Bets for now


---
Late team news might change my views on these matches. I take all my pre-game and live bets at Shttps://www.sportmarket.com/?affiliateid=140portmarket Pro which are a European Betting Broker that is aimed towards more serious Sports Bettors. They always offer the best odds on the market with high limits and do not restrict winning players. On some of the bets, I take a bit extra in BTC. All these bets are shared exactly as I take them right after having placed them on Nitrogensports which means the odds should be available to follow for those who want. For Live Betting coverage and bets, check out our Discord Server.

---
Correct Score Contest
Predict the correct score in the Malmo FF vs Racing Genk match in the comments. A ~20% upvote will be split between the ones that got it right...
Good Luck !