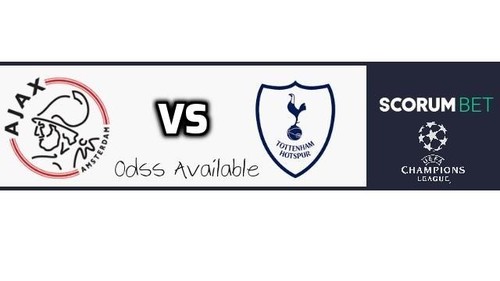 I have just put out decent offers on nearly all betting options for tonights Champions League Semi Final match between Ajax and Tottenham.

---
One of the major difficulties betscorum is facing in my view is the gap between people willing to take bets and the ones who are willing to act as bookmaker and offer bets. I have seen enough signs that many are willing to use Betscorum like a regular book just taking odds that are available without having to go through the process of waiting for it to get matched which likely won't happen. I have wanted to test this out for a while and just took quite some time to put up offers on most of the available betting options at odds that are very similar to what can be found on odds comparison websites.

I have put a total of over 5000+ SCR at risk and will see how it goes. I might end up doing this more often using my @scr-bookie account if it helps to bring more volume back to the exchange without me getting buried. The major difficulties when it comes down to offering odds is that there is often very one-sided action (on overs and favorites) while you are very exposed to big line movements that happen on the market when offering odds that are competitive.

---
All Available Odds...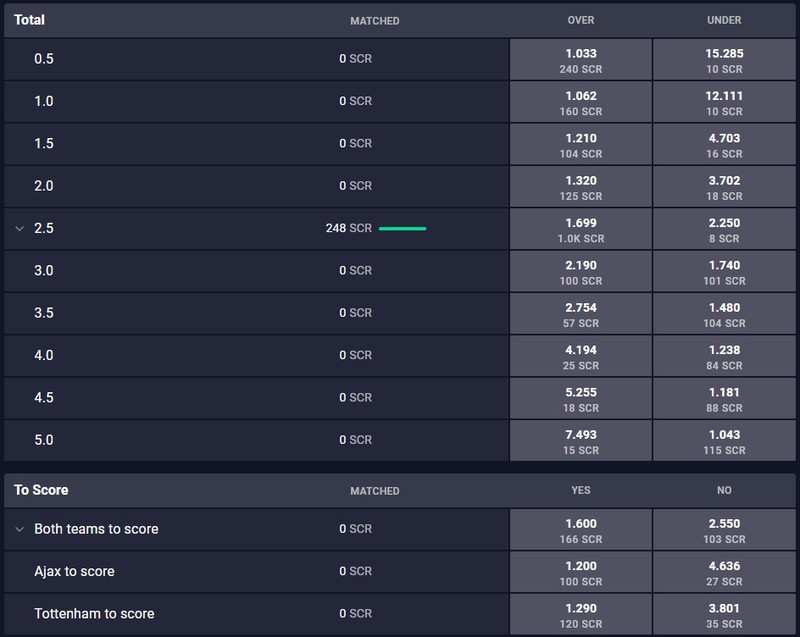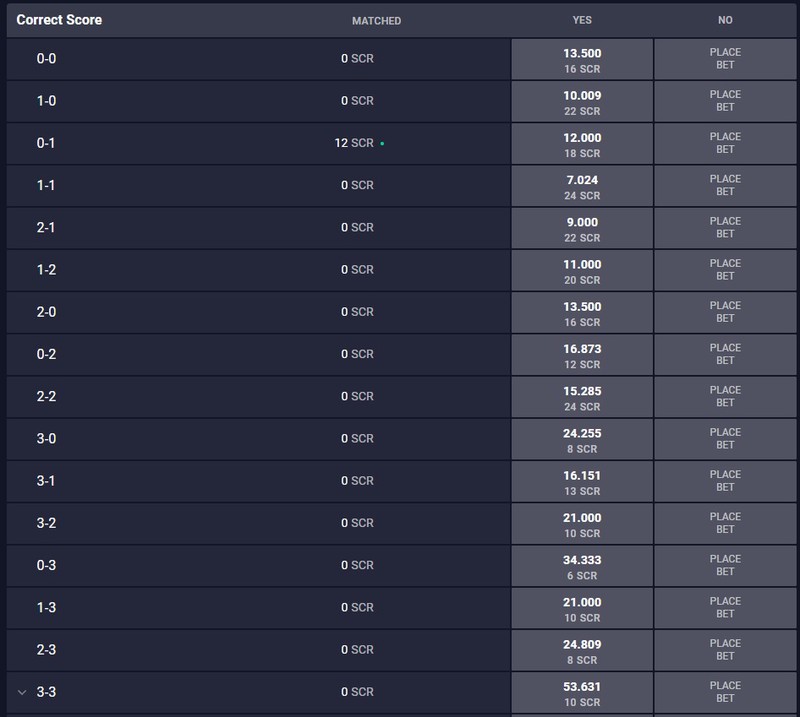 ---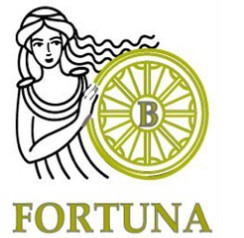 @fortunabetting is also an initiative on Scorum that offers boosted odds on specific matches making them nearly guaranteed +EV . They are usually gone pretty quickly so you need to be very fast if you want to get the good odds...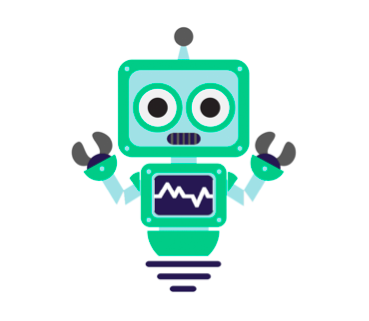 Make sure to also check out and support the incredible bet.bot initiative created by julienbh / waveyourflags that provides odds on many of the available soccer matches on Betscorum often at 10% better odds compared to Pinnaclesports. ---> Discord Server Link
---
Ajax vs Tottenham Link on Betscorum
Good luck to everyone who ends up taking some of them!