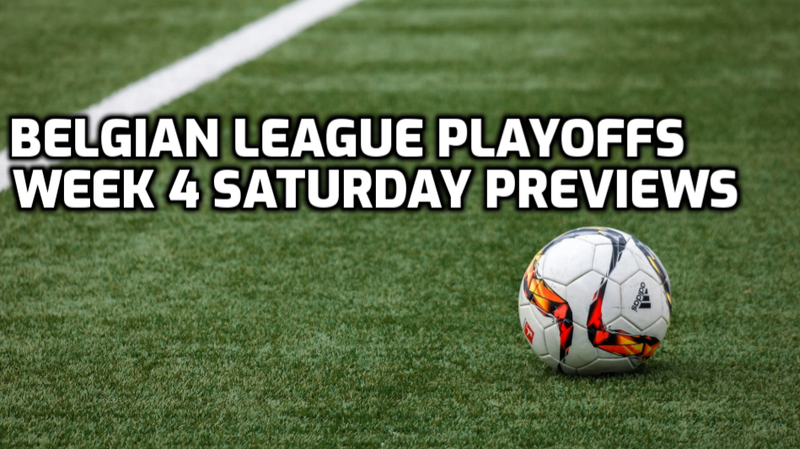 These are previews from the Belgian Jupiler League Playoffs with all the latest on team news, player form, injuries along with my personal bets and betting angles, ...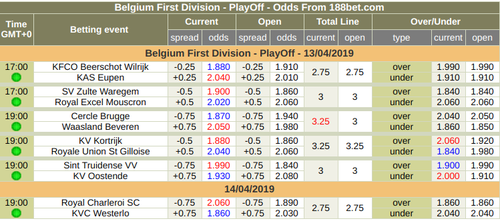 It was a crazy match yesterday as it was stopped after 30 minutes and Anderlecht being 2-0 behind because their fans kept throwing bombs on the pitch. More matches today, I will be home in time to cover the evening matches live. I have not taken any pre-match bet yet.

---

AA Gent vs Antwerp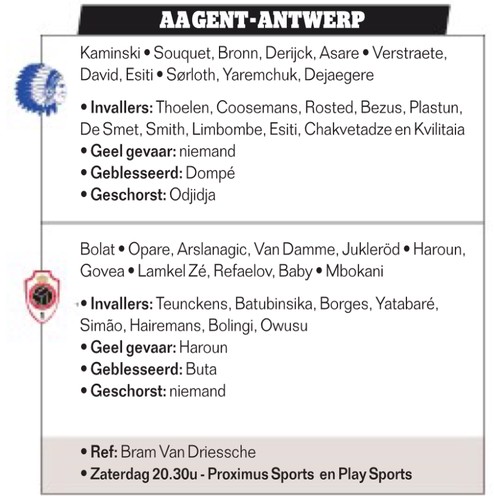 AA Gent has really gotten unlucky so far during the playoffs. Last match against Genk they were the better team during the 1st half, but really had the ref against big time which made Genk take the lead. This was not the first time AA Gent played a good match without winning during these playoffs. They are currently in 6th place 6 points behind on the 4th spot and will most likely have to count on the cup final for their European Ticket. I do expect them to continue going for it though. Antwerp is currently 4th having 5 points ahead on Anderlecht after their win. They have not been playing as defensive as they are used to but still can count on quite the solid defense. AA Gent usually also takes a hot start. My lean is on the home team but as often, I will need to get some confirmation. Both Odidja and Domé are in also out for AA Gent Lines seem to be set pretty tight. No Pre-Game Bet

---
Beerschot vs Eupen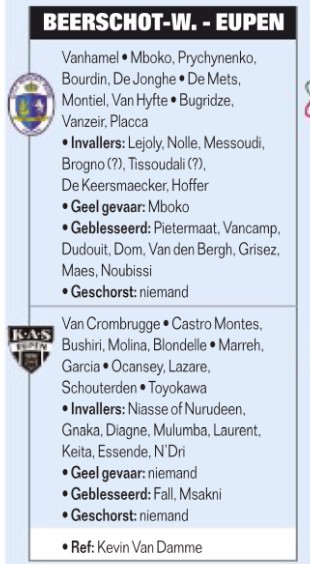 Both these teams are in the bottom of the table of their playoff 2 group and don't really have ambitions. These matches are basically just friendlies a very unattractive pre-game betting wise. The picture live in the match might give some more and better into. Beerschot also has quite some injured players. No Pre-Game Bets

---

Zulte-Waregem vs Moeskroen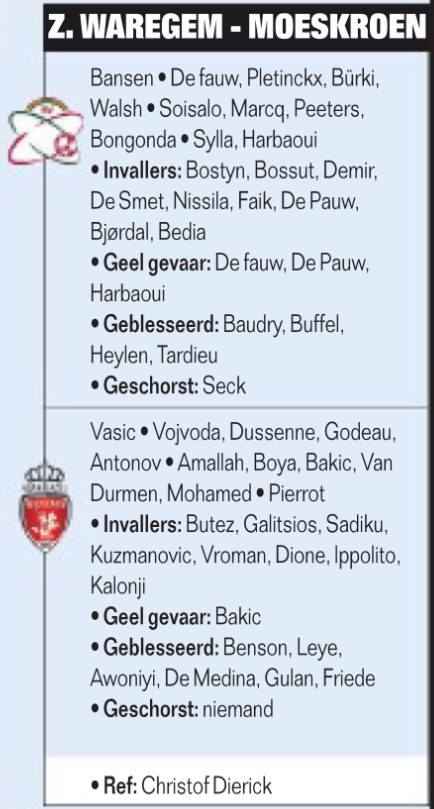 Zulte-Waregem continues to play lifeless with no ambition whatsoever in playoff 2 and might very much rotate and play with a more experimental team. Moeskroen is still missing their entire offensive line. I simply can't bet on teams that don't seem that motivated. Likely a very dull match with goals out of nowhere if they come.

---
Cercle Brugge vs Waasland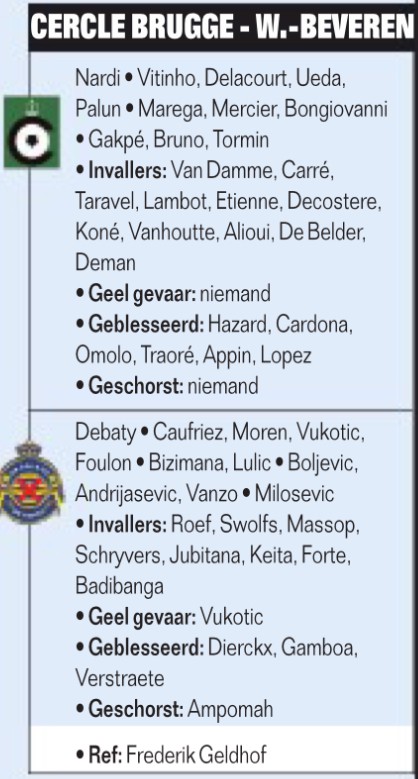 Cercle Brugge won for the frist time since long and their coach seems to have newly found ambitions for playoff 2 and stated that he will take playoff 2 more serious. Waasland mostly had high scoring matches mostly getting goals against and taking a traditional poor start in playoff 2. My Lean is on the team that broke their losing streak but I can't say I have any confidence as creative midfielder Hazard is injured along with Cardona. Ampomah is Suspended for Waasland.

---
Kortrijk vs Union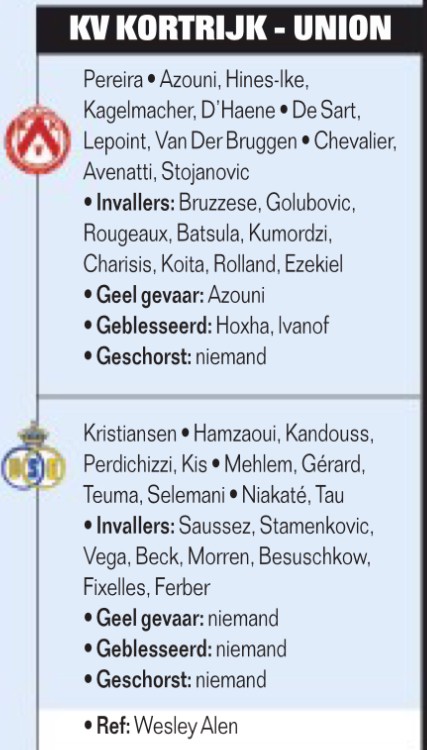 Both these teams are fighting for their Playoff 2 group win and take the playoffs serious. Kortrijk has the edge in this match being the team from the first league but Union should not be underestimated. The over lines seems to be set on the high side at 3.25 given the fact that this is a match with actually something to play for. I'm not sure if I have the balls to take it though and will just keep it as a lean. Both teams can field their best eleven.

---
Sint-Truiden vs Oostende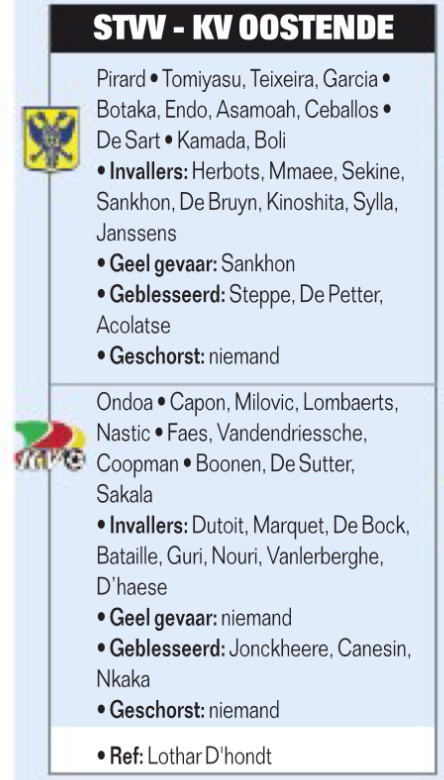 Oostende surprisingly is in 2nd place in their playoff 2 group standings. They broke their losing streak with 2 wins in a row but haven't really been convincing. Sint-Truiden seems motivated and have both their goalkeeper and striker Kamada in good form. They are the deserved favorites with a -0.75 line. I'm not really willing to back that unless they manage to totally dominate the match or somehow get behind against play. Oostende is still one of the best teams to oppose when they take the lead. No Pre-Game Bets

---
Late info might change my view on what is written in these previews. I will cover these matches live in our SBC Discord Channel. The Bookmakers that I am personally using and can recommend...

---
Previous Scorum Belgian Team BTC Bets Records
Mar 2019 | 3W-3L-1P | 70 mBTC Staked | +04.12 Profit | +5.89% ROI
Feb 2019 | 5W-1L-0P | 60 mBTC Staked | +33.21 Profit | +55.35% ROI
Jan 2019 | 0W-2L-0P | 20 mBTC Staked | -20.00 Loss | -100% ROI
Dec 2018 | 1W-1L-1P | 30 mBTC Staked | -01.00 Loss | -3.33% ROI
Nov 2018 | 2W-3L-0P | 50 mBTC Staked | -11.60 Loss | -23.20% ROI
Oct 2018 | 2W-4L-0P | 60 mBTC Staked | -18.77 Loss | -31.28% ROI
Sep 2018 | 7W-0L-1P| 80 mBTC Staked | +82.32 Profit | +102.9% ROI
Aug 2019 | 5W-1L-2P | 80 mBTC Staked | +45.47 Profit | +56.84% ROI
Total | 25W-15L|5P| 0.450 BTC Staked | +0.11375 BTC Profit | +25.28% ROI