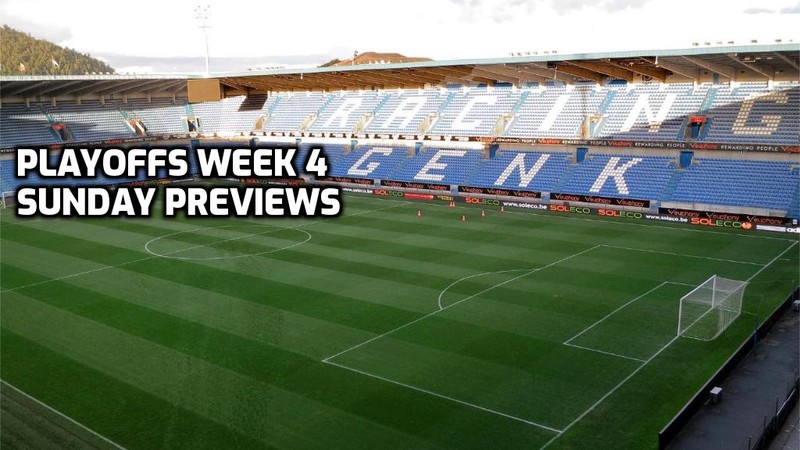 These are previews from the Belgian Jupiler League Playoffs with all the latest on team news, player form, injuries along with my personal bets and betting angles, ...


I got back home yesterday just as the late evening matches started. Getting back to my regular betting setup really makes a big difference. I didn't get that many bets in but managed to make a bit of profit with a live winner on the 1H under in the Sint-Truiden match. 2 More matches today and most of my focus will be on Racing Genk vs Club Brugge. I'm still taking it slow when it comes down to bets and will be much more active again next week.
---
Racing Genk vs Club Brugge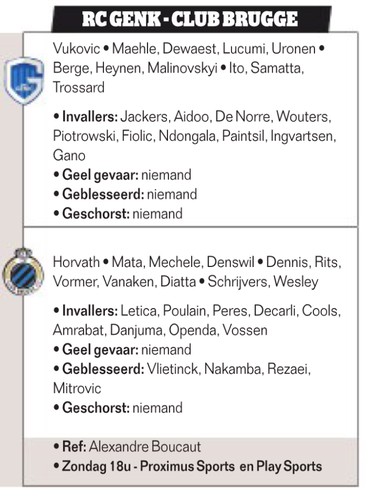 Club Brugge currently is the team that has all the momentum. They have taken 3 wins in the playoffs playing good in all matches especially at home. They are also the team in the chase which tends to be easier compared to being the team ahead. Malinovsky had a big suspension above his head but it was waved away and he will be able to play today. Genk played good at times but also was quite lucky the last match against AA Gent in the first half. Both coaches tend to play an offensive-minded style and I do expect a match where the will to win will be bigger than the fear to lose. For as far as the odds go, they seem quite adjusted to the situation with Club Brugge being the slight underdog due to the fact that it remains an away match. Goals are also expected with a low 2.75 total line. Overall very little to work with for me betting wise and I will be happy to just wait this one out and see how it unfold live. I'm sure there will be plenty of betting opportunities and I see no reason whatsoever to get involved pre-game. Both teams are able to field a good A-Squad No Pre-Game Bets

---
Charleroi vs Westerlo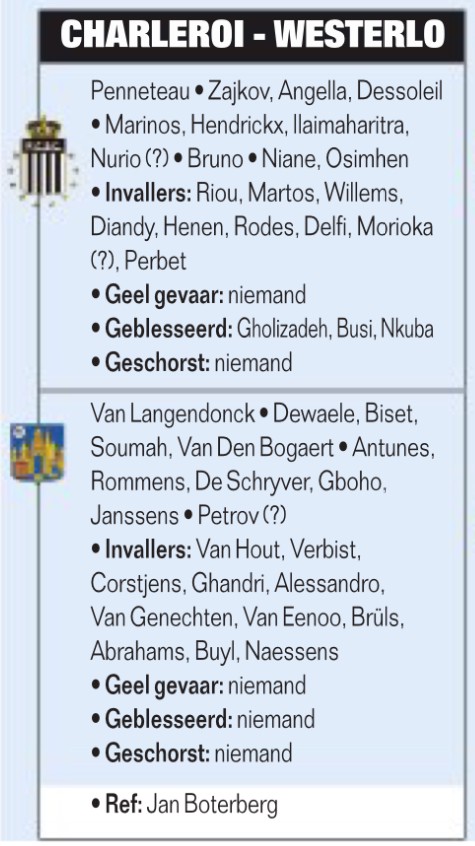 This is another one of those playoff 2 matches I'm not exactly looking forward to especially on a Sunday evening. Both teams don't really seem to have big ambitions when it comes down to playoff 2. Charlerloi won their last match, they played more offensive minded but failed to create a lot of chances and were rather lucky to take the late 0-1 victory. Westerlo is playing ok and does manage to create chances. The bet I do most look toward is the Westerlo team total over but I'm not that tempted by the pre-game line. I will force myself to watch this match live and see if something comes up. I'll likely keep the stakes on the low side. No Pre-Game Bets

---
Late info might change my view on what is written in these previews. I will cover these matches live in our SBC Discord Channel. The Bookmakers that I am personally using and can recommend...

---
Previous Scorum Belgian Team BTC Bets Records
Mar 2019 | 3W-3L-1P | 70 mBTC Staked | +04.12 Profit | +5.89% ROI
Feb 2019 | 5W-1L-0P | 60 mBTC Staked | +33.21 Profit | +55.35% ROI
Jan 2019 | 0W-2L-0P | 20 mBTC Staked | -20.00 Loss | -100% ROI
Dec 2018 | 1W-1L-1P | 30 mBTC Staked | -01.00 Loss | -3.33% ROI
Nov 2018 | 2W-3L-0P | 50 mBTC Staked | -11.60 Loss | -23.20% ROI
Oct 2018 | 2W-4L-0P | 60 mBTC Staked | -18.77 Loss | -31.28% ROI
Sep 2018 | 7W-0L-1P| 80 mBTC Staked | +82.32 Profit | +102.9% ROI
Aug 2019 | 5W-1L-2P | 80 mBTC Staked | +45.47 Profit | +56.84% ROI
Total | 25W-15L|5P| 0.450 BTC Staked | +0.11375 BTC Profit | +25.28% ROI