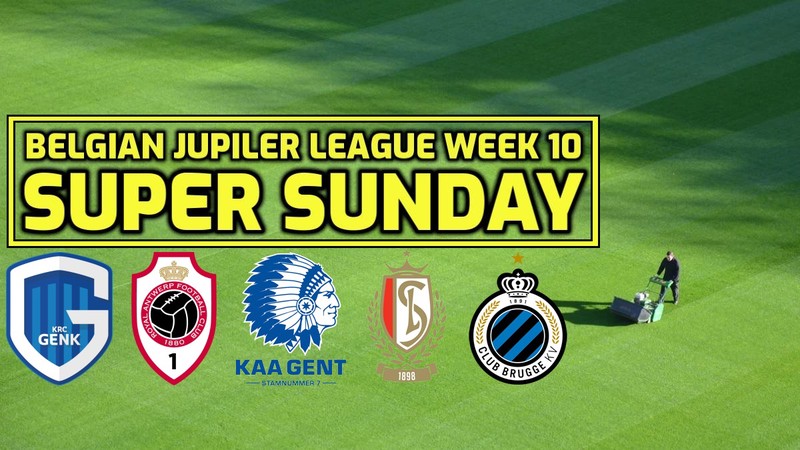 These posts contain previews from the Belgian Jupiler League with some of my personal bets, Live-betting angles, team form, injuries along with general team news...

I can't complain about yesterday as I listened to my gut feeling avoiding some big losers not taking the pre-game under in Waasland and Stvv as the underdog pre-game. 3 more top matches today between teams on top of the standings...

---
Club Brugge vs AA Gent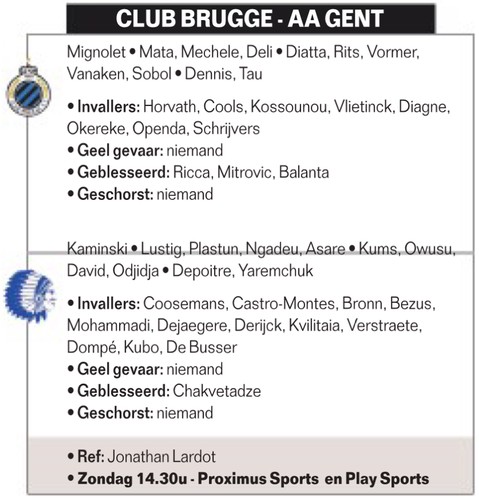 This is the clash between the current 2 best teams in the league. Club Brugge Played a good match away against in the Champions League against Real Madrid while AA Gent again showed signs that there is quite the gap between their home and away matches. They played on Thursday in Ukraine, had a couple of days less to recover and had to deal with annoying timing for the flight back. This for sure will have a bad impact on them. Looking at some of the numbers on these teams, Club Brugge has been a losing team at home against the Asian handicap going 1W-2.5L-0.5P and so has AA Gent on the road 0W-2.5L-0.5P. Club Brugge has been profitable on the Under bets as they got into a streak with some strikers out of form (3O4U-1P vs Asian over line). The fact that they on average only get 0.38 goals against with Mignolet in goal has also a lot to do with their under stats. AA Gent despite the fact that they are free-scoring also has under stats going 3W-3L-2P vs the Asian total line. Both coaches do have an offensive play style and don't really adjust all that much to the opponent which holds me back from taking the Under 3.25 line. Based on all the facts, Club Brugge deserves to be the favorite and there is not much to work with when looking at the odds and lines that are offered. I will pretty much go into this match blank seeing where it all goes. No Pre-Game Bets

---
Antwerp vs Standard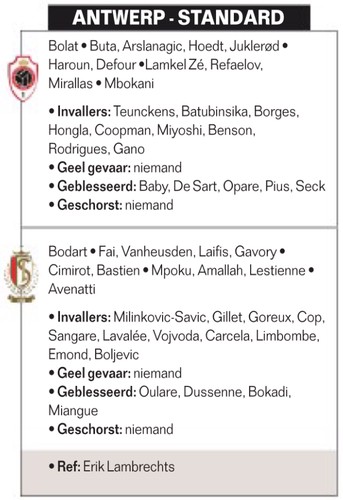 Standard got Slaughtered by the Arsenal B-Squad on thursday in the Europa League while Antwerp did not have a mid-week match which should give them an advantage. I like Antwerp as a team and they have a lot of former Standard players. Standard remains an all or nothing team and I'm more leaning toward it being nothing again today given the fact it's an away match and they didn't have much time to recover also having gotten a mental hit. Antwerp this season plays more forward especially against smaller teams at home but I would not be surprised if this one turned into a more tactical chess game. Standard coach Preud'homme is known to adjust his team in situations like this. The final line-up will make a lot clear. The day game odds as most times look pretty much on point and leave not much to work with. No Pre-Game Bets

---
Racing Genk vs Moeskroen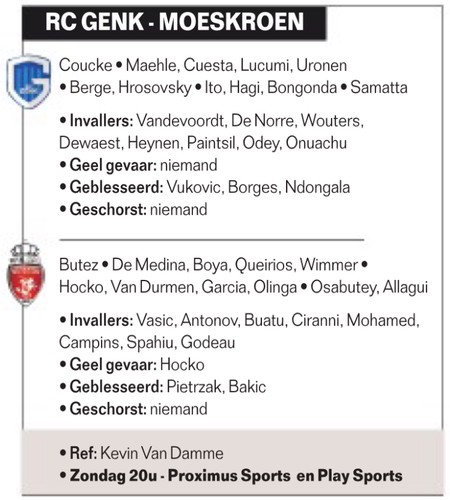 Another match of a team that had a mid-week European match. Racing Genk for the first time this season showed some real signs of light against Napoli keeping a 0-0 draw at home. There is no doubt that they do have enough quality players in their team to easily make it into Playoff 1. Some missings along with the weight on their shoulders to perform as good as they did last season (with key players having left) and the fact that they have a new coach resulted in a really poor start of the season. While they aren't fully out of the woods yet, the 1st half against Stvv along with the match against Napoli showed some positive signs. Moeskroen is a team that got really lucky early in the season, gained some confidence out of it combined with the fact that they were enforced with Garcia Aleix who came over from Manchester City now actually makes them into an ok team. The level of Garcia is head and shoulders above the rest and he managed to score in all of the last 3 matches being in really great from. Right now he is still somewhat under the radar and I took a tiny gamble on Garcia Aleix to score @ 5.60. I've read a rumour that there is a flu virus going around in the Moeskroen locker room and not everyone might be up for it tonight. I haven't been able to confirm it anywhere though, but if it's true there might be a line-movement late based on team line-up. Similar to the other matches, I'll see how it all goes live...

---
Late info might change my view on what is written in this post. Matches will be covered live in our SBC Discord Channel. Bookmakers that I am using myself and can recommend are Sportmarket Pro, Nitrogensports, Sportsbet.io. Bigger bets will be shared here and on Twitter (@costanzabets) with proper record keeping. Bets can also be followed directly on copytip. Using my links when signing up helps to continue making these previews, Thanks!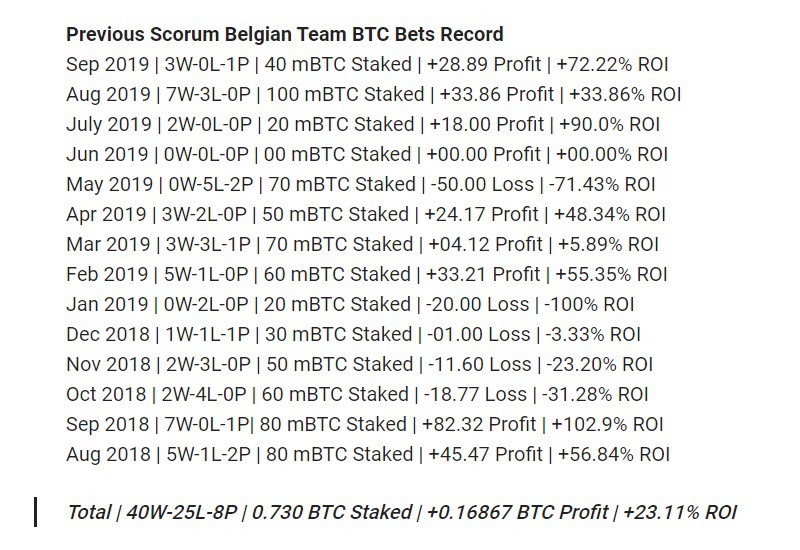 CORRECT SCORE CONTEST
Predict the correct score in the Club Brugge vs AA Gent match in the comments. A ~50% upvote will be split between the ones that got it right...
---