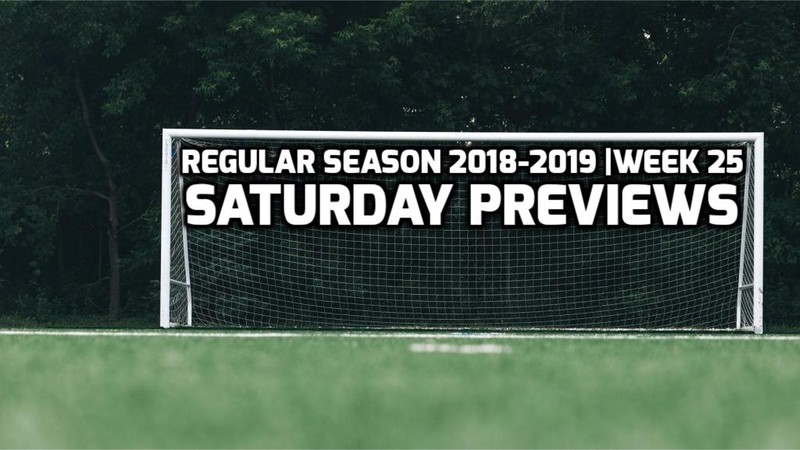 These posts contain previews on matches from the Belgian League with some on my personal bets, live-betting angles, Team Form, Injuries and Team News.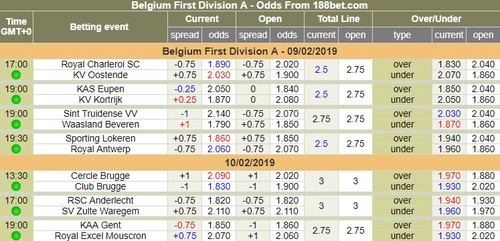 Genk won deserved yesterday but the score could have been different. It was one of those strange matches and I didn't have a single live bet. I did notice myself getting a bit distracted with all the bet matching on betscorum in the SBC Discord and will fully take time away from that during the Belgian games so I can keep 100% focussed.

---
Charleroi vs Oostende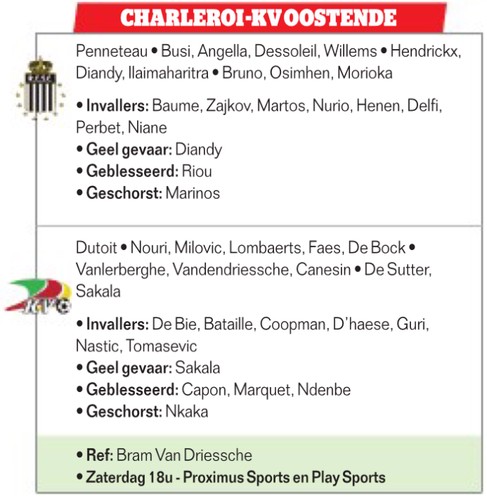 I already talked about this match yesterday taking the 1st Half under 1 @ 2.11 and the Under 2.75 @ 1.826. Both teams have had some poor performances lately. Charleroi still has a chance to reach Play-off 1 and I can only see them doing so if they nail their defensive style keeping a clean sheet winning matches 1-0 with a counter goal. Oostende is not clear from the last place yet and will value any point they can grab at this point. They are the most reliable team when it comes down to giving away a lead and that is what I will be looking for Live. I might have another pre-game bet on this one depending on the line-ups and will share it in the SBC Discord if limits are high enough. De Sutter will be back for Oostende, but Nkaka is suspended.

---
Eupen vs Kortrijk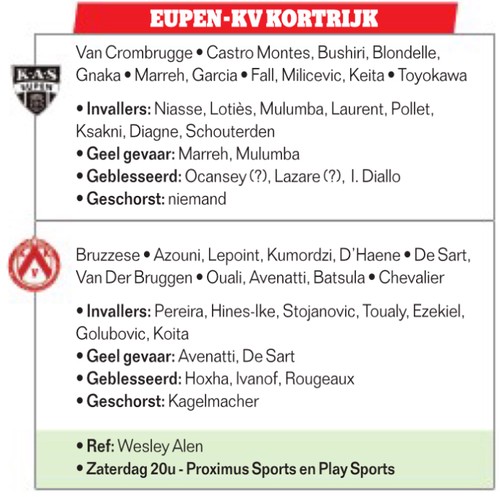 Both teams are in no man's land without much to play for. Kortrijk closely won from Lokeren last week in the last second of the match and are on my fade list since they seem to lack real motivation right now. Eupen is one of the more difficult teams to estimate. They lost last Sunday with 4-1 away against Stvv, but were not that bad. This could both become either one of those typical play-off 2 matches without much drive or a wild match where both teams just have fun. This will become much more clear in-play and might act based on what I see/hear. My lean goes out to the home team but I actually missed the good odds since they dropped overnight. If they bounce back or get confirmed live I will likely get into this one. No Pre-Game Bets

---
Sint-Truiden vs Waasland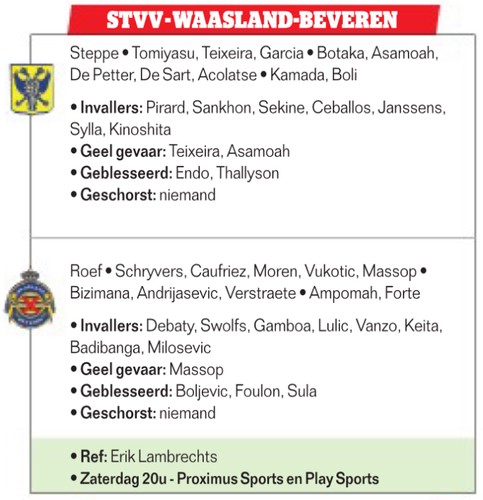 Sint-Truiden is still in the fight for Play-off 1 currently in 5th position. It's a tricky team because they lost quite some quality during the winter and I'm expecting a drop back at some point. Right now they still seem to be in a good flow and I'm not really willing to oppose that until this gets broken. Waasland Beveren is not as bad as I have been thinking and can count of an excellent goalkeeper Davy Roef. Sint-Truiden has to win this match and might be vulnerable on the counter until they score the 1-0. In case that happens, I will look to take the Live Under. Waasland is not best when having to make the play while Sint-Truiden is quite solid defensively when they need to be. This could become a wild match if Waasland manages to score fist. As always, the poor quality artificial pitch will be a major factor. No Pre-Game Bets

---
Lokeren vs Antwerp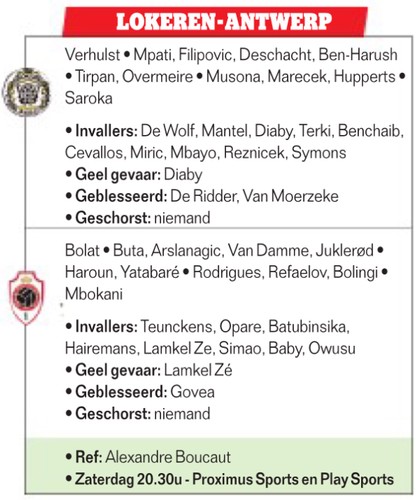 Lokeren took another hit last week losing the match in the final seconds against Kortrijk. They now play at home and face one of the best away teams in the league who are still fighting for their playoff 1 spot. Antwerp on top has a complete squad and anything but an away win would be a surprise. Lokeren pretty much has to go for the win, but they have difficulties to score and this will likely again be the case against a strong Antwerp Defense. A collapse if they get behind is very much possible. The main bet I took is Lokeren Team Total Under 1 @ 1.666 even though I'm not a fan of such small odds. They haven't managed to score 2 goals or more in their last 5 matches. I will also look to back Antwerp live once the odds are higher or if they show to be the superior team.

---
Late info might change my view on what is written in these previews. I will cover these matches live in our SBC Discord Channel. The Bookmakers that I am personally using and am willing to recommend...


---

Previous Scorum Bets Records
Jan 2019 | 01W|09L|0P | 100 nBTC Staked | -79.64 Loss | -79.64% ROI
Dec 2018 | 04W-10L-1P | 150 mBTC Staked | -58.88 Loss | -39.25% ROI
Nov 2018 | 07W-10L-0P | 170 mBTC Staked | -32.17 Loss | -18.92% ROI
Oct 2018 | 06W-09L-0P | 150 mBTC Staked | -28.29 Loss | -18.86% ROI
Sep 2018 | 13W-0L-1P | 140 mBTC Staked | +141.82 Profit | +101.3% ROI
Aug 2018 | 5W-1L-2P | 80 mBTC Staked | +45.47 Profit | +56.84% ROI
July 2018 | 7W-4L-0P | 110 mBTC Staked | +44.79 Profit | +40.71% ROI
Total | 43W-43L-4P | 0.900 BTC Staked | +0.0331 BTC Profit | +3.68% ROI
---
Correct Score Contest
Predict the correct score in the Lokeren vs Antwerp match in the comments. A ~20% upvote will be split between the ones that got it right...