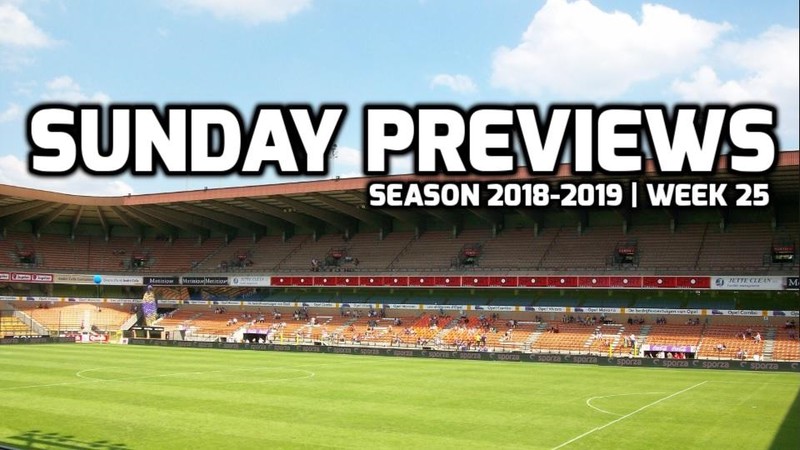 These posts contain previews on matches from the Belgian League with some on my personal bets, live-betting angles, Team Form, Injuries and Team News.

Saturday was slightly profitable with the main under bet in Charleroi vs Oostende being a winner. 3 more interesting matches to work with on Sunday.

---
Cercle Brugge vs Club Brugge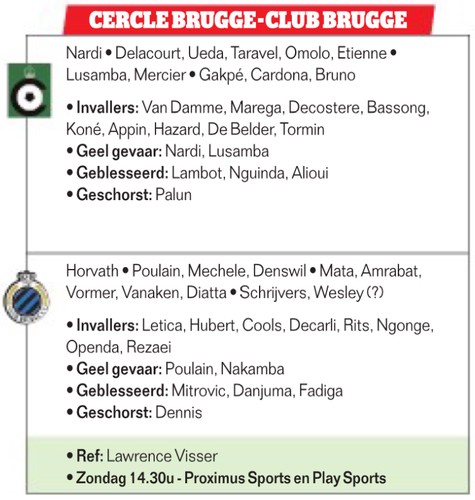 One of the important factors in this match will be the poor pitch. Each year it's the same problem since both Cercle Brugge and Club Brugge play in the same stadion. This fact also pretty much eliminates the home advantage because Cercle only has so many fans that they are unable to fill the entire stadion. It can be said that Club Brugge right now is not playing at 100%. Vanaken after winning the golden boot here in Belgium has issues to deal with it often is the case for players that win this trophy. Vormer has been out of form pretty much the entire year and there seems to be some conflict with the coach and Wesley who is questionable also has not reached his best form. They do have quality and if they manage to push during a match they can be really dominant still. However, to bet them pre-game is not an option for me and I need at least some strong confirmation live. Cercle had poor results lately with 4 Losses and 1 draw but have played better than results indicate. Lambot is still injured and creative player Hazard might start on the bench. I could not resist taking a tiny position on Cerlce Brugge +1.25 @ 1.885, but won't hesitate to hedge out of it when needed.

---
Anderlecht vs Zulte-Waregem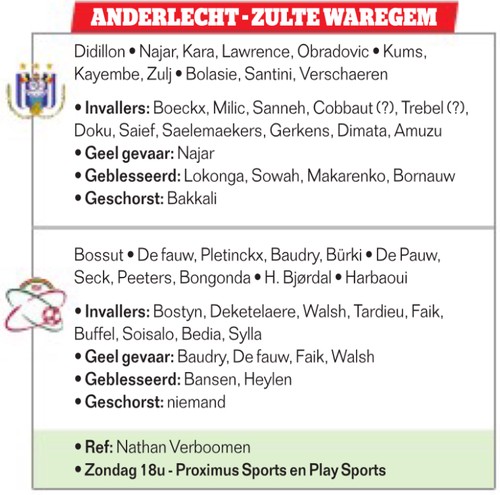 Anderlecht since the new coach arrived 3 matches ago is playing better. It's still very inconsistent though playing a very good 1st half against Standard to see them fall back in the 2nd half to lose the match in the final minutes. They are now outside of the top 6 and have a difficult home match against Zulte-Waregem who also have improved since the winter break and have more stability with Peeters and Seck. They remain an offensive-minded team and overs are always an option. Anderlecht also showed more on the offensive side and Bolasie will likely start in the team today. At the same time, they remain very unstable in the defense and rarely keep a clean sheet. Zulte-Waregem is not saved yet mathematically but don't have to worry much and can play freely. I expect an open match from the start. Anderlecht pretty much has to win, they rarely manage to keep the opponent from scoring and when Zulte-Waregem is behind they take quite a lot of risk. Trebel is questionable and him being in or out the final line up might cause something of a line movement. I spit my stakes between Over 3 @ 1.98 | Zulte-Waregem +1 @ 1.80 and have a lot of room left to take more on this one live. I did not take extra in BTC since odds from pinnacle are the lowest. Should be a fun match to watch and I'm highly looking forward to it...

---
AA Gent vs Moeskroen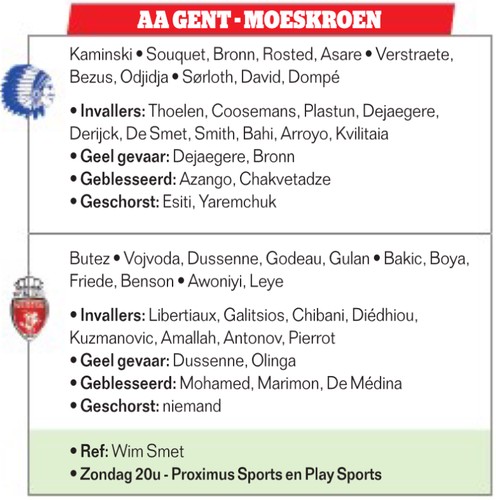 Both these teams are in a good flow, Moeskroen is in a safe zone and playing freely while AA Gent reached the Cup finals and are currently inside the top 6 fighting for their place. I do expect this to be a match with forward intentions from both sides who will be looking for the full win. AA Gent should be the team with more quality and their most important players Odidja, Bezus & Dompé will all be in the team. Moeskroen has gone over 2.5 in all of their last 5 matches and their total stats on the season are more based on them being unable to score for many matches early in the season. I expect both teams to score and split my stakes between Over 2.75 @ 1.95 and Both To Score @ 1.814 and also have some room to get in more live. The BTS match is available on sportsbet and I took some extra in that in BTC @1.88 after the price boost but will count the 1.82 odds for the SBC League record.

---
Late info might change my view on what is written in these previews. I will cover these matches live in our SBC Discord Channel. The Bookmakers that I am personally using and am willing to recommend...

--------------------------------------------
Date | 09/02/2019
Bet | AA Gent vs Moeskroen BTS @ 1.82
Stake | 0.01 BTC (10mBTC)
Bookie | Sportbet (bet ticket)
--------------------------------------------

Previous Scorum Bets Records
Jan 2019 | 01W|09L|0P | 100 nBTC Staked | -79.64 Loss | -79.64% ROI
Dec 2018 | 04W-10L-1P | 150 mBTC Staked | -58.88 Loss | -39.25% ROI
Nov 2018 | 07W-10L-0P | 170 mBTC Staked | -32.17 Loss | -18.92% ROI
Oct 2018 | 06W-09L-0P | 150 mBTC Staked | -28.29 Loss | -18.86% ROI
Sep 2018 | 13W-0L-1P | 140 mBTC Staked | +141.82 Profit | +101.3% ROI
Aug 2018 | 5W-1L-2P | 80 mBTC Staked | +45.47 Profit | +56.84% ROI
July 2018 | 7W-4L-0P | 110 mBTC Staked | +44.79 Profit | +40.71% ROI
Total | 43W-43L-4P | 0.900 BTC Staked | +0.0331 BTC Profit | +3.68% ROI
---
Correct Score Contest
Predict the correct score in the Anderlecht vs Zulte-Waregem match in the comments. A ~20% upvote will be split between the ones that got it right...