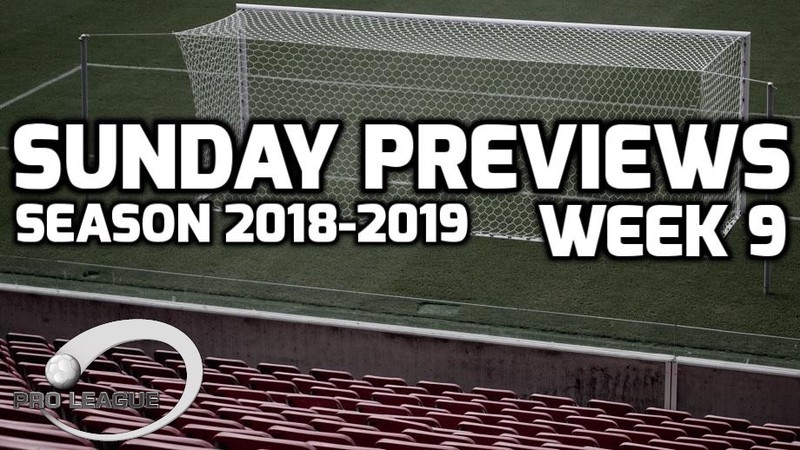 This post contains previews on matches from the Belgian League with some on my personal bets, live-betting angles, Team Form, Injuries and Team News.


The undefeated September run continues after yesterdays win from Racing Genk and the 1 goal loss from Lokeren resulting in a push. The smaller pre-game Club Brugge position also won very comfortably with a very early lead for the home team.

(Early Bet Europa League Sarpsbirg vs Racing Genk)
Racing Genk continues to be the team to back and I still see them as highly undervalued as long as they are able to stay injury free and in good form. They will likely start experiencing more difficulties in a couple months when the amount of matches they played really adds up (no sign of fatigue now), the weather gets colder and the pitches get a lot worse. I did just take an early bet on Racing Genk in the Europa League away against Sarpsborg. Their opponents are the weakest team from the group and are in a bad streak. They should be no match for this Racing Genk who take the Europa League very serious. I took Racing Genk 1st Half -0.25 @ 2.093, Racing Genk Team Total 1H over 0.5 @ 1.833 and Racing Genk -1 @ 2.49 quite big all combined. I also took some extra in BTC as the first bet of October. (see below)
---
Anderlecht vs Sint-Truiden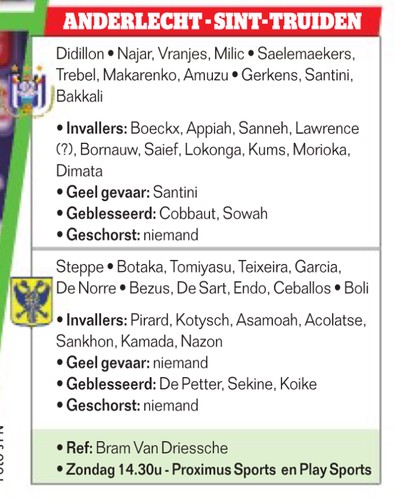 Anderlecht are in something of a crisis, they are building a new team and bought rather mediocre players this season. While at the start it seemed they were going to make it up by having an excellent team mentality, there is not that much of that left right now. Descpite playing with a decent team in the cup match at home against Union, they lost 0-3 and only managed to create limited amount of chances. Trebel will be back in the line-up who is key for this team. Sint-truiden turned things around with a couple of wins in a row and are in a good flow. Because of the current situation, the odds increased a lot on the home team getting a -1 line @ 1.99 odds after it opened -1.5. I'm not willing to back the visitors paying a much higher price compared to early this week. If Anderlecht somehow shows good signs live, it might create a good opportunity to back them. Same thing goes for the over. Top teams in crisis tend to have matches with more goals since they usually concede goals. I need to see more though and this match will be all about catching some potential live betting spots. No pre-game Bets

---
Oostende vs Standard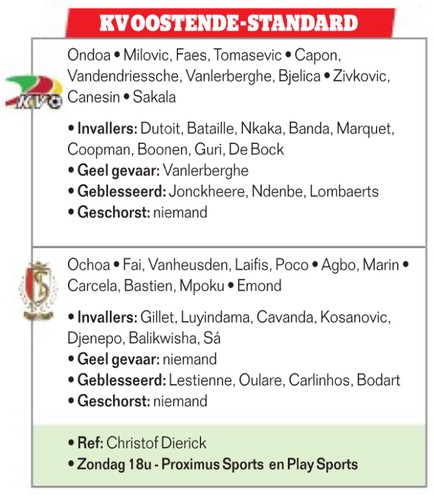 Standard is another top team that are still searching. Many of the players are still searching for their best form (Carcela, Marin, Sa, Lestienne, ...). They are a team with very high potential but there is no sign yet right now that this will be reached any time soon. Oostende has beenplowing through the competition not always playing good but having lady fortune of their side a bit. I talked before that they switch up good moments with bad moments making them very unreliable to bet on. My lean goes out the Oostende +0.5 @ 1.99 and I took a tiny bit on that seeing it as a too high line. Standard mostly looked to have phisical issues often giving things away late in the match. If they manage to score first, I will likely take more on Oostende as the underdog live. The under (1st half) somehow also tempts me in this match but I will stay away.

---
Antwerp vs AA Gent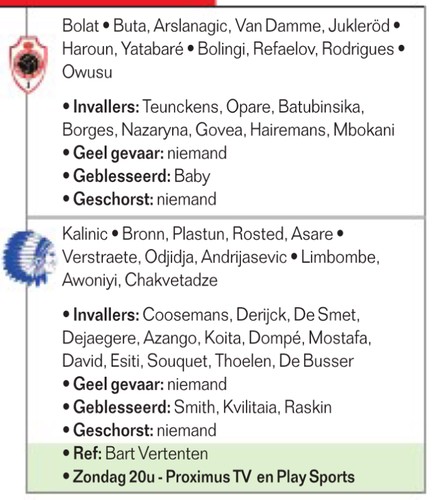 Antwerp has been one of the revelations at the start of the season, but they saw their streak broken with a loss against stvv (who have a horrible pitch) and KV Mechelen in the cup where they played with a B-Squad. AA Gent managed to play a good 1st half last week (money on the market was on them) against Club Brugge who outsmarted them and won 0-4. In the cup they had difficulties against Virton but managed to win. Their coach is also under heavy pressure. Betting wise in this match I took a small initial bet on Antwerp +0 @ 1.82 and will be looking to get in much deeper live. There are many potential betting spots and I do expect this to be an entertaining match. Gent has been king of corners (Anwterp not so much only averaging 5.66 in their last 3 home matches) Both are also heavy on 2nd half and late goals goals. I'm saving up most of my stakes for live betting and am expecting this to be a very interesting match in this regard.

---
Late team news might change my views on these matches. I take all my pre-game and live bets at Sportmarket Pro which are an European Betting Broker that are aimed towards more serious Sports Bettors. They always offer the best odds on the market with high limits and do not restrict winning player. Some of the bets I take a bit extra on in BTC. All these bets are shared exactly as I take them right after having placed them on Nitrogensports which means the odds should be available to follow for those who want. For Live Betting coverage and bets, check out our Discord Server.

---
--------------------------------------------
Date | 04/10/2018
Bet | Racing Genk -1 @ 2.469
Stake | 0.01 BTC (10mBTC)
Bookie | Nitrogensports (bet ticket)
--------------------------------------------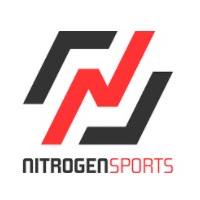 I have been using Nitrogensports as my main BTC bookmaker for over a year and have had very good experienc so far and also get a solid B+ rating on Sportbookreview. They offer market leading Pinnacle odds, have good limits. I place all the pre-game bets there just before posting. affiliate link / normal link

---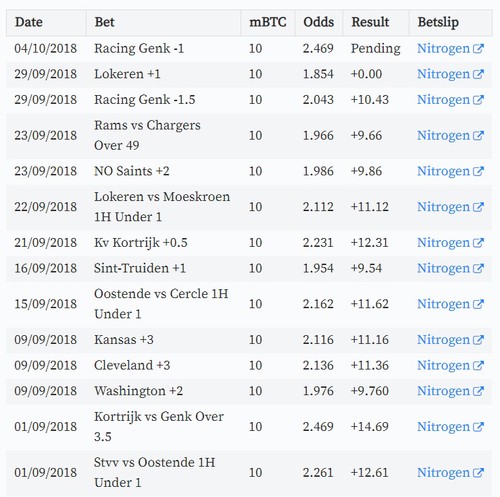 September BTC Betting Record
13 Bets | 12W-0L-1P | 0.130 BTC Staked | +0.1342 BTC Profit | +103% ROI
Previous Scorum Bets Records
Aug 2018 5W-1L-2P | 80 mBTC Staked | +45.47 Profit | +56.84% ROI
July 2018 7W-4L-0P | 110 mBTC Staked | +44.79 Profit | +40.71% ROI
Tot 2018 11W-5L-2P| 190 mBTC Staked | +90.26 Profit | +47.50% ROI
---