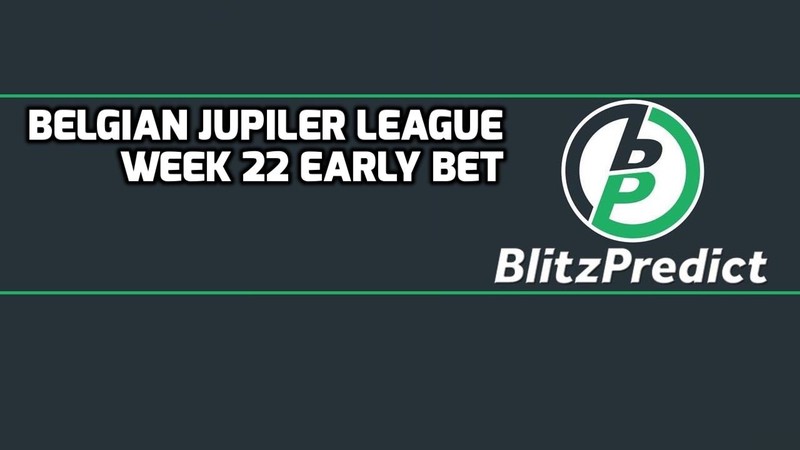 Only a couple more days until the Belgian League continues. I already posted an early bet on Lokeren +0.5 @ 2.003 a couple days back and have now also taken a 2nd bet. January and the NFL so far this month continues in to be in somewhat of a downswing. I'm hoping the start of the Belgian League will turn things around again.

---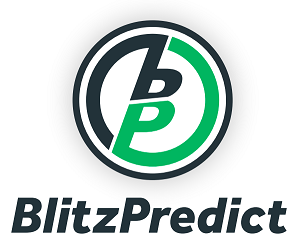 I finally started to test out the Blockchain Betting Project Blitzpredict and plan on using them during 2019 as a way to verify my record on Belgian Team Bets that I also post on Scorum and Steemit. They aim to offer both verified bet records with the option to sell predictions along with acting as a Sportsbook Aggregator where you can instantly take the best offer on the betting market similar to my current Betting Broker Sportmarket Pro. I will also be using the write-ups there to promote the Scorum Blogging Platform and our Scorumbet Betting Exchange in the hope it will bring some extra traffic.

---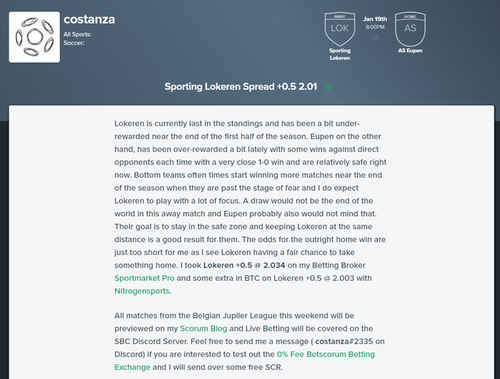 Moeskroen vs Oostende
I am liking the under in this match, both teams are in the bottom region of the standings and don't really score freely. Oostende is also one of those teams that will be happy with an away draw against a direct opponent and tend to not take many risks in matches like this mostly staying focussed on defense. They also have quite some issues being creative producing many chances when coming from behind. Moeskroen also is an under team going 7W-3L on the home under in the first part of the season. I split my bet between 1st Half under1 @ 2.020 and Under 2.5 @ 1.989 also taking some extra in BTC with Nitrogensports on that 1st Half Under 1 @ 1.983.

--------------------------------------------
Date | 20/01/2019
Bet | Moeskroen vs Oostende 1st Half Under 1 @ 1.983
Stake | 0.01 BTC (10mBTC)
Bookie | Nitrogensports (bet ticket)
--------------------------------------------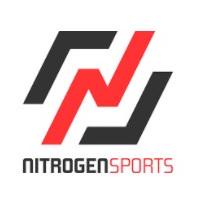 I have been using Nitrogensports as my main BTC bookmaker for over a year and have had a very good experience so far and also get a solid B+ rating on Sportbookreview. They offer market leading Pinnacle odds, have good limits. I place all the pre-game bets just before posting. affiliate link / normal link

---
Previous Scorum Bets Records
Dec 2018 | 04W-10L-1P | 150 mBTC Staked | -58.88 Loss | -39.25% ROI
Nov 2018 | 07W-10L-0P | 170 mBTC Staked | -32.17 Loss | -18.92% ROI
Oct 2018 | 06W-09L-0P | 150 mBTC Staked | -28.29 Loss | -18.86% ROI
Sep 2018 | 13W-0L-1P | 140 mBTC Staked | +141.82 Profit | +101.3% ROI
Aug 2018 | 5W-1L-2P | 80 mBTC Staked | +45.47 Profit | +56.84% ROI
July 2018 | 7W-4L-0P | 110 mBTC Staked | +44.79 Profit | +40.71% ROI
Total | 42W-34L-4P | 0.800 BTC Staked | +0.11274 BTC Profit | +14.09% ROI