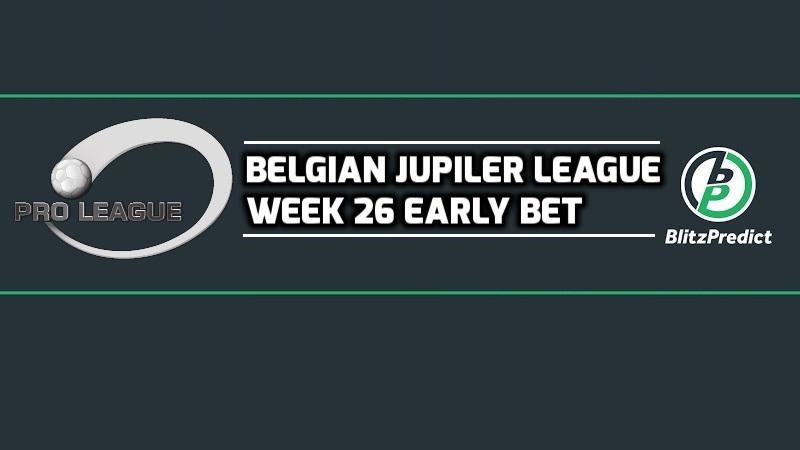 I have taken a low profile when it comes down to having pre-game bets that I put up as real advice during most of my poor streak. With my handicapping confidence picking up again, these plays will increase again and I have taken one early position already for week 26 that I like in the Belgian League.

---
Moeskroen vs Cercle Brugge
Moeskroen is the hot team right now. Under new coach Bernd Storck they got out of the bottom regions and are for sure clear of relegation. The extra breathing room makes them play free and offensive now with players like Benson and Awoniyi having an excellent form. Early in the season, they had huge offensive issues and scoring seemed to be something that was impossible for them. These early numbers highly influence the season total stats and the odds in my opinion have not fully been adjusted yet. I was on the Both to Score @ 182 (odds closed at 1.67) in the match last weekend away against AA Gent which ended in a 1-2 score. I will go with the Moeskroen team total over line against Cercle Brugge who have been very unreliable defensively lately. I split my stakes between Moeskroen Team Total Over 1.5 @ 1.892 (0.8 units) and Over 2.5 @ 1.854 (0.2 units)

---
Late info might change my view on what is written in these previews. I will cover these matches live in our SBC Discord Channel. The Bookmakers that I am personally using and am willing to recommend...

---
Tracking bets using different currencies (Euro/BTC/SCR) and different platforms (Steemit/Scorum/Blitzpredict) can get quite complicated because odds are not always available everywhere. I prefer Nitrogensports but they don't offer Team Totals right now and Blitzpredict also sticks with basic selection options (which is a good thing in my view). Sportsbet.io does offer the Team total over 1.5 @ 1.83 which can be increased to 1.89 with the daily price boost which I did and Pinnaclesports has 1.88 available while I managed to take 1.892 odds myself. Since there will sometimes be a gap between the best price I got myself and what is available, I will always track the odds that are more widely available when using the Sportbet daily boost, bets taken on Nitrogensports will continue to be tracked with those exact odds.

I like Blitzpredict.io as a crypto bet tracking platform and it actually has some real sports bettors who are using it even though the XBP token does not have that much use right now. I will post the Over 2.5 bet there also as a selection. They tend to go only with markets that have the biggest liquidity (1x2 | asian handicap | over-under) and only allow flat stakes to win or to risk if odds are 2.00+ and I personally don't mind a system like this because it very much limits how the system can be scammed and more serious tipsters use something very similar anyway.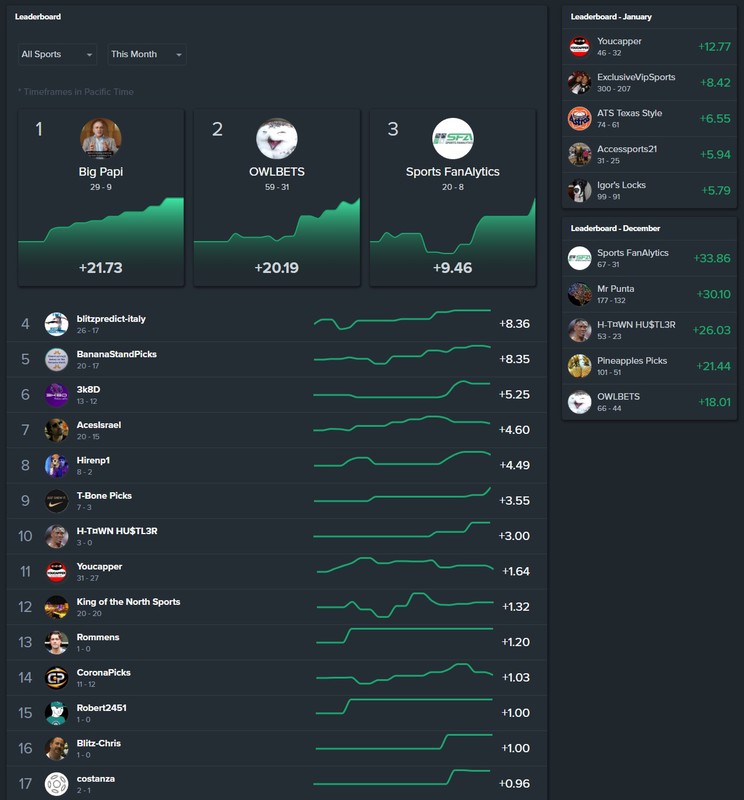 --------------------------------------------
Date | 17/02/2019
Bet | Moeskroen Team Total Over 1.5 @ 1.880
Stake | 0.01 BTC (10mBTC)
Bookie | Sportbet (bet ticket)
--------------------------------------------

Previous Scorum Bets Records
Jan 2019 | 01W|09L|0P | 100 nBTC Staked | -79.64 Loss | -79.64% ROI
Dec 2018 | 04W-10L-1P | 150 mBTC Staked | -58.88 Loss | -39.25% ROI
Nov 2018 | 07W-10L-0P | 170 mBTC Staked | -32.17 Loss | -18.92% ROI
Oct 2018 | 06W-09L-0P | 150 mBTC Staked | -28.29 Loss | -18.86% ROI
Sep 2018 | 13W-0L-1P | 140 mBTC Staked | +141.82 Profit | +101.3% ROI
Aug 2018 | 5W-1L-2P | 80 mBTC Staked | +45.47 Profit | +56.84% ROI
July 2018 | 7W-4L-0P | 110 mBTC Staked | +44.79 Profit | +40.71% ROI
Total | 43W-43L-4P | 0.900 BTC Staked | +0.0331 BTC Profit | +3.68% ROI
---