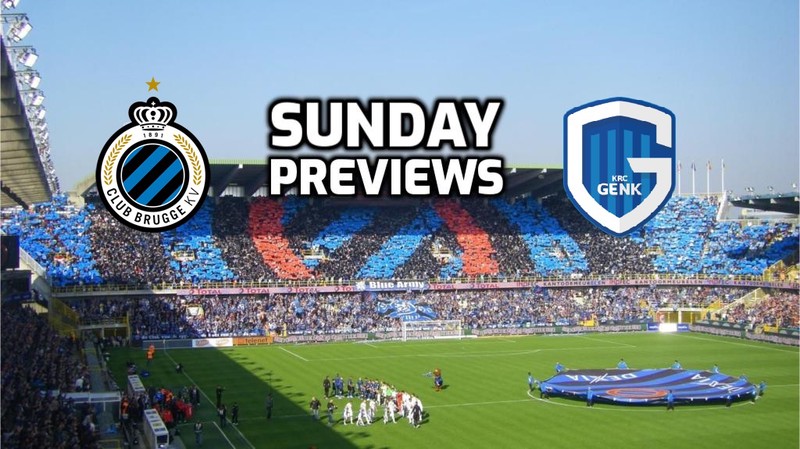 These are previews from the Belgian Jupiler League Playoffs with all the latest on team news, player form, injuries along with my personal bets and betting angles, ...

Good overall results on Saturday being extremely cautious on the live bets even regretting I kept the stakes rather low. The tiny bet I took in BTC was quickly killed as Harbaoui took a red card within the first 10 minutes of the match. At least 2 interesting matches from Playoff 1 today...

---
Antwerp vs Anderlecht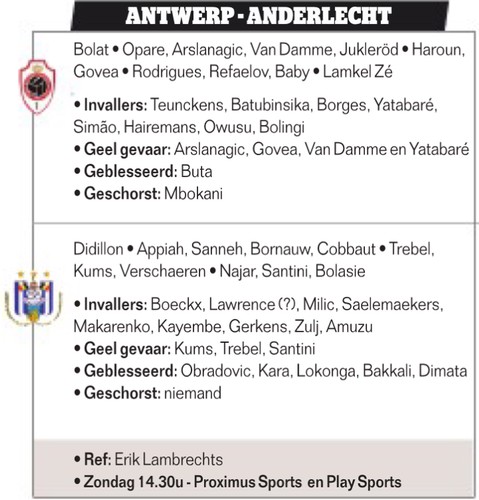 I still can't say I'm overly impressed by Anderlecht after they won against Standard at home with 2-1 while playing most of the match with 10. They will be without Obradovic and Kara today and have to play with Appiah and Sanneh in defense. Antwerp was in a good streak which was broken against Racing Genk and but will be missing Striker Mbokani. Both teams could use a win but a draw would not be the end of the world. My initial thought on this one was the under, but it is hard to say the line is not adjusted being at 2.5 @ 1.84 now. I am going to skip on any pre-game bets and pretty much leave all betting options open for in-game action. final line-ups and coach interviews before the match along with early match picture hopefully will make me a lot wiser.

---
Club Brugge vs Racing Genk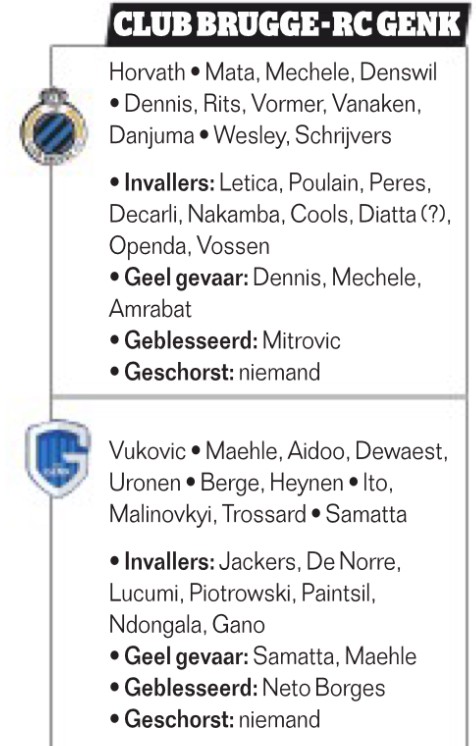 This will be the match of the last hope for Club Brugge who need a win. They are 5.5 points behind with 2 more weeks to be after this one. Winning would mean they can still win the title if Genk gets nervous and loses one of their remaining matches. Both coaches tend to bring a forward playing style and I do expect it to be an interesting match with 2 teams that will go for the win. If this translates into goals will be something else as the high pressure on matches like this tend not to be extremely high scoring most of the time. If I was forced to choose I would go for the visitors as Club Brugge has not always played at their best during the playoffs. No Pre-Game bets but I'm highly looking forward to watching this one!

---
Sint-Truiden vs Eupen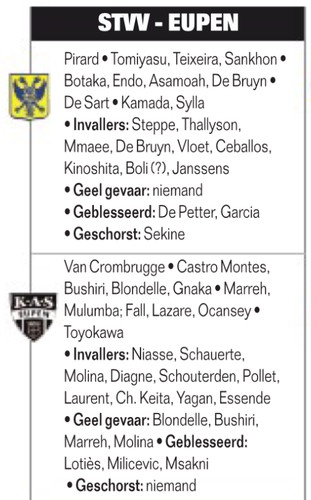 Sint-Truiden is 4 points behind now on Charleroi in the hunt to win their playoff 2 group and have not been any good lately. I wonder to what extent they still believe and really want to go for it. I don't trust Eupen who have nothing to play for especially on the road to get involved. As much as I'm looking forward to The Club Brugge vs Genk match, I'm looking against forcing myself to sit through this one. No Pre-Game Bets

---
Late info might change my view on what is written in these previews. I will cover these matches live in our SBC Discord Channel. The Bookmakers that I am personally using and can recommend...
---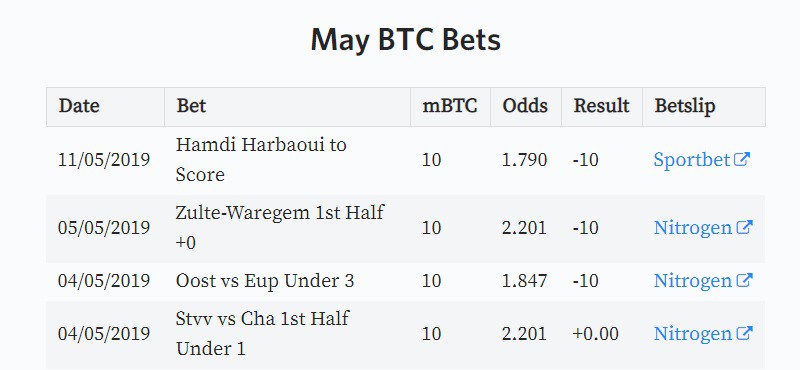 Previous Scorum Belgian Team BTC Bets Records
Apr 2019 | 3W-2L-0P | 50 mBTC Staked | +24.17 Profit | +48.34% ROI
Mar 2019 | 3W-3L-1P | 70 mBTC Staked | +04.12 Profit | +5.89% ROI
Feb 2019 | 5W-1L-0P | 60 mBTC Staked | +33.21 Profit | +55.35% ROI
Jan 2019 | 0W-2L-0P | 20 mBTC Staked | -20.00 Loss | -100% ROI
Dec 2018 | 1W-1L-1P | 30 mBTC Staked | -01.00 Loss | -3.33% ROI
Nov 2018 | 2W-3L-0P | 50 mBTC Staked | -11.60 Loss | -23.20% ROI
Oct 2018 | 2W-4L-0P | 60 mBTC Staked | -18.77 Loss | -31.28% ROI
Sep 2018 | 7W-0L-1P| 80 mBTC Staked | +82.32 Profit | +102.9% ROI
Aug 2019 | 5W-1L-2P | 80 mBTC Staked | +45.47 Profit | +56.84% ROI
Total | 28W-17L-5P | 0.500 BTC Staked | +0.13792 BTC Profit | +27.58% ROI
---