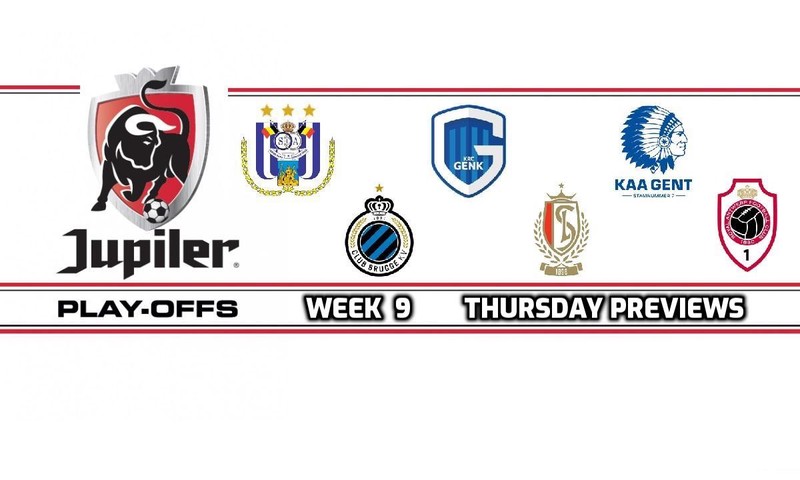 These are previews from the Belgian Jupiler League Playoffs with all the latest on team news, player form, injuries along with my personal bets and betting angles, ...


Another day with very limited betting action yesterday in playoff 2 as again there was only tv coverage and no radio reports. I did manage to find one strong bet which ended up returning the stake. I also did get in a trading spot on a 1H under covering the over a bit later that turned a bit of profit. Tonight it will all be interesting matches with something to play for in playoff 2 and there will both be radio and tv coverage so I should be able to follow everything at once. I do expect more live betting action compared to the past 2 days but I will remain cautious overall.

Today all matches from week 9 in Playoff 1 will be played. This is the current standing in this group:


---

Antwerp vs AA Gent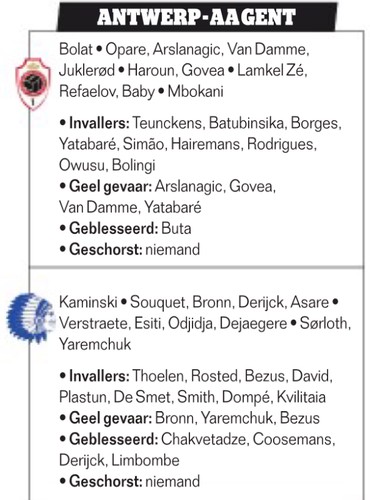 AA Gent can jump over Anderlecht taking 5th place which potentially could still give them a European Ticket they desperately need while Antwerp can secure their 3rd place in case They take a point and Standard does not win at home against Club Brugge. Antwerp coach continues his overall defensive approach during the playoffs. This will likely be a clash between styles, Gent needs to win and brings an offensive-minded game, while Antwerp can lure on the counter as a point might be enough for them. AA Gent showed against Club Brugge that they can play a good match but that they can easily be punished on the defensive side. Looking at the current lines on the Asian betting markets, I would say that they are set razor sharp. No Pre-Game Bets

---

Anderlecht vs Racing Genk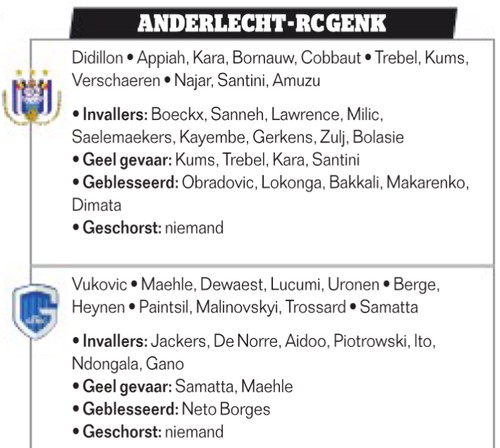 This match for me will all be about how far Racing Genk can keep their nerves under control. They are 2.5 points ahead on Club Brugge and losing this match might very cost them the title. Anderlecht has been ok but only compared to the horrible level they have played at all season long. Overall their team quality wise is still very much below the big name in the Belgian League that they are and the home advantage is neglectable. I took an early position on Genk -0.25 @ 1.96 but only managed to get in 0.25 units based on what was available at the time. By now the odds dropped to 1.94 on the -0.5 line and it is honestly still tempting for me to take. I will however wait and see how it all goes live. A perfect scenario would be Anderlecht taking the lead against the play, Genk being shaken up a bit at first making the odds go up and getting in on them the moment they get back into the match and really start pushing. I also would not be surprised to see goals in this match at some point and have some live bets on that.

---
Standard vs Club Brugge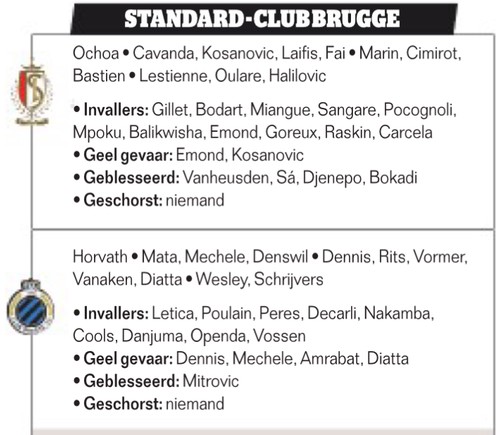 Club Brugge played a good 2nd half against Genk winning that match with 3-2 which gave their hopes to still win the championship a boost. Only a win will do against Standard who have been the worst team in playoff 2 the last couple of weeks. Club Brugge is also allowed to take risks as they locked down the 2nd place. It would be the most logical thing if both the uptrend and downtrend of both teams continued in this match and I managed to get again small positions in (due to low early limits) on Club Brugge -0.25 @ 1.82 and Club Brugge Team Total Over 1.5 @ 1.80 both have dropped some but I will be looking to get in more live. I'm looking forward to this one.

---
Late info might change my view on what is written in these previews. I will cover these matches live in our SBC Discord Channel. The Bookmakers that I am personally using and can highly recommend are Sportmarket Pro and Nitrogensports.


---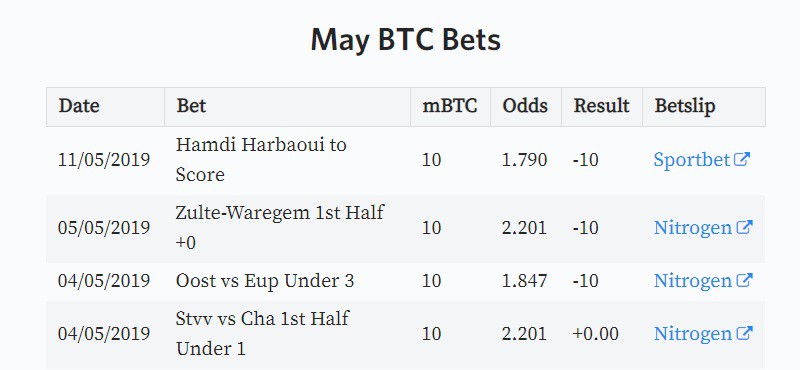 Previous Scorum Belgian Team BTC Bets Records
Apr 2019 | 3W-2L-0P | 50 mBTC Staked | +24.17 Profit | +48.34% ROI
Mar 2019 | 3W-3L-1P | 70 mBTC Staked | +04.12 Profit | +5.89% ROI
Feb 2019 | 5W-1L-0P | 60 mBTC Staked | +33.21 Profit | +55.35% ROI
Jan 2019 | 0W-2L-0P | 20 mBTC Staked | -20.00 Loss | -100% ROI
Dec 2018 | 1W-1L-1P | 30 mBTC Staked | -01.00 Loss | -3.33% ROI
Nov 2018 | 2W-3L-0P | 50 mBTC Staked | -11.60 Loss | -23.20% ROI
Oct 2018 | 2W-4L-0P | 60 mBTC Staked | -18.77 Loss | -31.28% ROI
Sep 2018 | 7W-0L-1P| 80 mBTC Staked | +82.32 Profit | +102.9% ROI
Aug 2019 | 5W-1L-2P | 80 mBTC Staked | +45.47 Profit | +56.84% ROI
Total | 28W-17L-5P | 0.500 BTC Staked | +0.13792 BTC Profit | +27.58% ROI
---