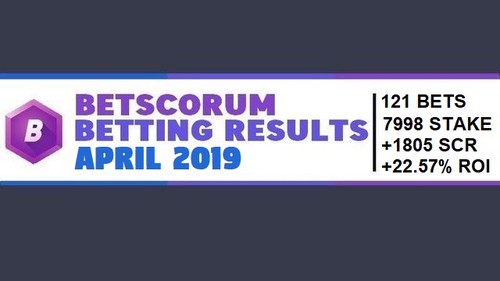 I am still going along with the original betting plan I made when starting to use the Betscorum Betting Exchange and ended up with some profit last month which puts me back in the green overall.

---
When using Betscorum in a disciplined way with some basic understanding of how sports Sports Betting works, the question is not if you are going to make a profit but much more when it will happen. Having put in 942 bets by now staking 82956 SCR I'm finally ahead doing +0.49% ROI. It's still very early on though and the sample is much smaller in reality since the few bigger bets overly influence them.
The total volume that I'm able to get in continued to drop this month. For one thing, I was on vacation for a week where I did not do much betting at all while Scorum as a whole continues to lose ground with overall betting volumes that continue to drop, unfortunately. The average odds I have been taking continue to increase (2.726 this month) mostly because that is the only way to get bets accepted on the platform and create some volume. People simply want to take what feel like sure lower type odds winners. Offer those and you will get some accepted which is exactly what I have been doing...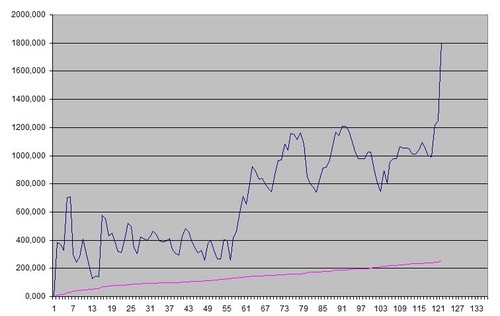 ---

BETSCORUM VOLUME REPORT
I made a Volume Report 3 months ago sounding the alarm bell on how things were going backward instead of forward for the platform. No action whatsoever was taken and this downward trend continued the past 3 months to the point where it is all rather depressing. It is no surprise that the SCR price followed the betting volume and continues to crash along with it.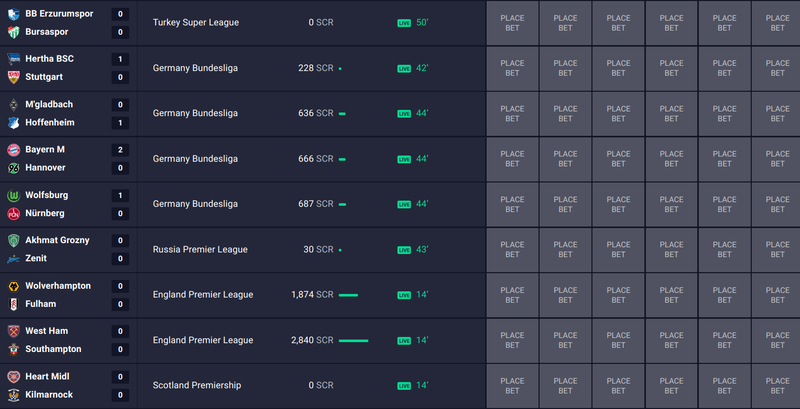 I took another screenshot of the betting volumes last Saturday when the Bundesliga and EPL matches were being played and the total bet amount did not even reach 7000 SCR (~160$ at 0.023$ SCR) while on January 12th this was 45744 SCR (3933$ at 0.086$ SCR).

---
Total Personal Betscorum Results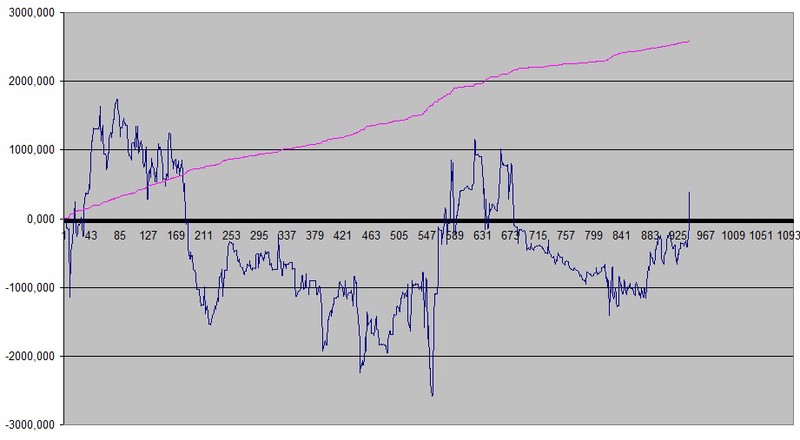 Previous Months Betscorum Results
April 2019 | 121 Bets | 7998 SCR Staked |+1805 SCR | +22.57% ROI
March 2019 | 233 Bets | 13521 SCR Staked | -1209 SCR | -8.94% ROI
February 2019 | 277 Bets | 29550 SCR Staked | +459 SCR | +1.55% ROI
January 2019 | 246 Bets | 22050 SCR Staked | -1406 SCR | -6.37% ROI
December 2018 | 65 Bets | 7836 SCR Staked | +744 SCR | +9.50% ROI
Total Results |942 Bets | 82956 SCR| +394 SCR | +0.49% ROI
---
Let me know in the comments if you tracked your own bets on Betscorum last month and if you managed to come out ahead or not...