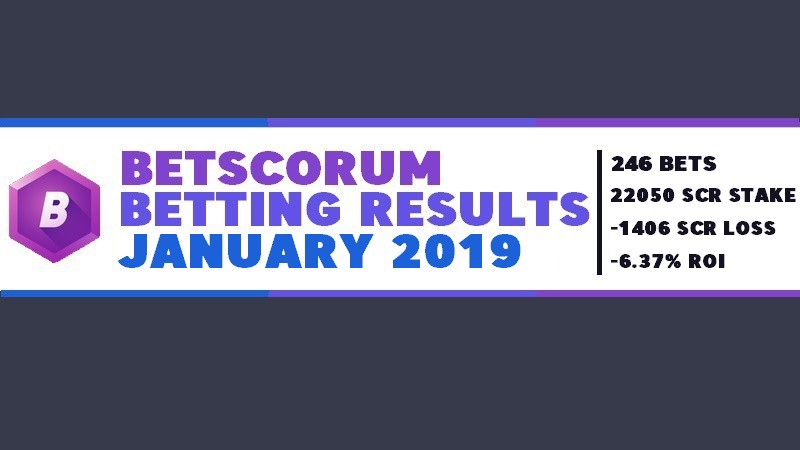 I have mostly been sticking to the Betting Plan I made in January, but went slightly overboard in January matching a lot of the decent offers that were put up just as a way to create more volume on Betscorum. While I don't expect this to run at a loss over time, the edge often is so neglectable that the variance it brings about to the downside is a lot higher.

---
I ended up taking 246 bets with this account staking over 22000 SCR and losing around 1400 SCR. The number of bets is no real reference since the stakes vary so much that the smaller bets count for nothing a the handful of bigger bets I managed to get in pretty much dictate the results. Being consistent when it comes to the amounts that you can bet or get accepted at decent odds is quite difficult on the exchange.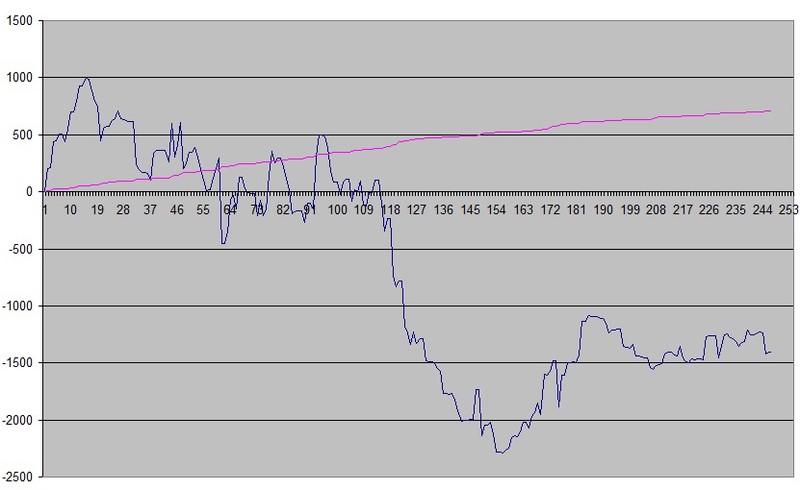 Betscorum User Experience
Each month I will write something about my personal user experience on the Betscorum Betting Exchange with some thoughts where things can be improved.

The Platform Itself
I still have a lot of praise for the platform on itself. It looks amazing, works as good as any other existing centralize betting exchange and with the 0% has the potential to grow big.

Getting Bets Matched
When it comes down to actually handicapping matches and getting bets you put up matched by offering the best odds on the market on the other side, betscorum is still completely useless. The odds offered by the scorum inc betting bot @betty can't compete with the odds I have available on Sportmarket Pro, and the few people that use betscorum right now only bet big favorites so unless I want my money on a big underdog there is no way to get bets matched. Since one of the main rules I set for myself is to never take odd that are lower compared to the Asian betting market there is very little betting based on actual handicapping.

Live Betting
I have been matching live bets with my bookie account (those results are not included in these ones), but there does not seem to be a danger zone system in place which leaves that account very much exposed. Live betting on the Asian bookmaker works with the bets being accepted only the moment when the ball is in a safe zone. On betscorum for example, it's possible to put in a live bet and have it accepted the moment just after a penalty has been given. It often takes a couple minutes before it is actually scored and the bet will count. Even worse, you can offer odds on Over 2.5 when the score is already 2-2 which should not be possible. Technically, live betting works on the platform, but from a practical point of view, it's rather pointless right now.

Activity
Right now, the activity and overall volume that is being bet on the exchange is laughable and there is no sign whatsoever that this will change any time soon since marketing is pretty much non-existent. With this little activity, it is also quite impossible to promote the platform to others despite the product itself being excellent. I wrote a Betscorum Volume Report last week outlining this issue and things have even become worse to the point where the exchange feels completely dead right now. The main frustration for the real Sports Bettors on this platform is that betting seems to be used as a tool to promote the blogging platform in the devs vision instead of the other way around. After the first betting whale @kirylt left and cashed out, we also seem to have lost the second guy who was willing to put of bigger stakes bet requests (@vasce) making it so that there is nobody left.

---
I'm still hoping things will change, but I honestly can't say I'm very optimistic right now. Betscorum has the first movers advantage when it comes down to crypto betting exchanges right now but nothing is being done with it.

Betscorum Results
January 2019 | 246 Bets | 22050 SCR Staked | -1406 SCR | -6.37% ROI
December 2018 | 65 Bets | 7836 SCR Staked | +744 SCR | +9.50% ROI
Total Results | 311 Bets | 29886 SCR | -661 SCR | -2.21% ROI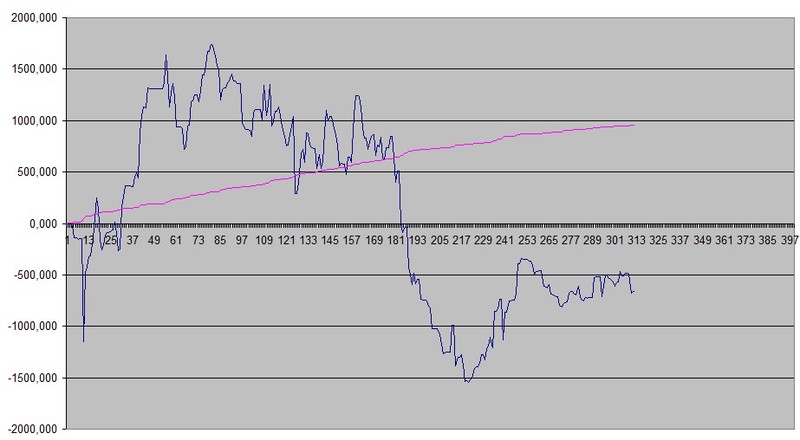 That's about it for this month, I really hope things have improved when I make my next report a month from now.