This was by far the month with the least action on the Betscorum Betting Exchange simply because there was very little available to bet on. The addition of new sports keeps getting delayed and devs still don't really show much care for their own betting platform unfortunately.

Most volume came from odds I offered on the Champions League Final between Liverpool and Tottenham where I ran pretty hot.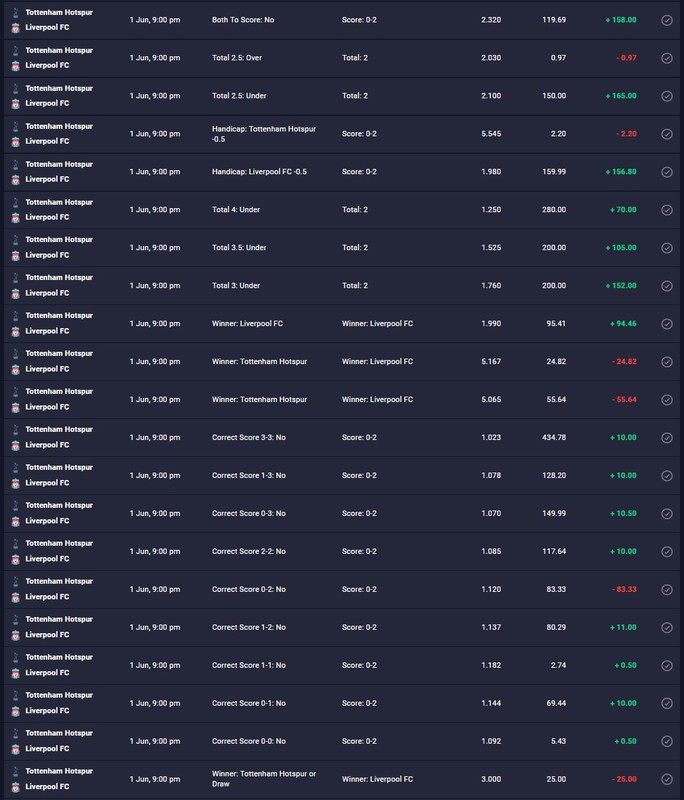 I'm hoping action will increase again once the new soccer season gets going but fear many disappointed bettors have left the platform by now and with little to no available tools that make it possible to simply act as a bookmaker it's likely that Betscorum will remain quite empty. So far I haven't made a single bet or even visited the site the past 10 days :-(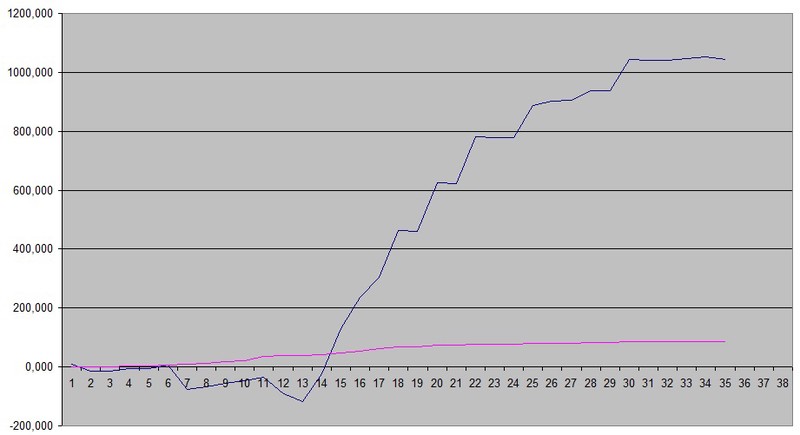 ---
I'm still running a bit under EV overall since I started using betscorum. Sticking to the very basic Betting Plan that only has a couple of rules makes it virtually impossible to end up a loser over the long run on Betscorum. Aside from the price that has been dumping that is. Anyone can come to this platform and earn some SCR for free by making some blog posts. Most SP is still with the ones that are here for the betting so betting related posts should do good making it a 'free-to-play' experience for anyone that is interested.

Total Personal Betscorum Results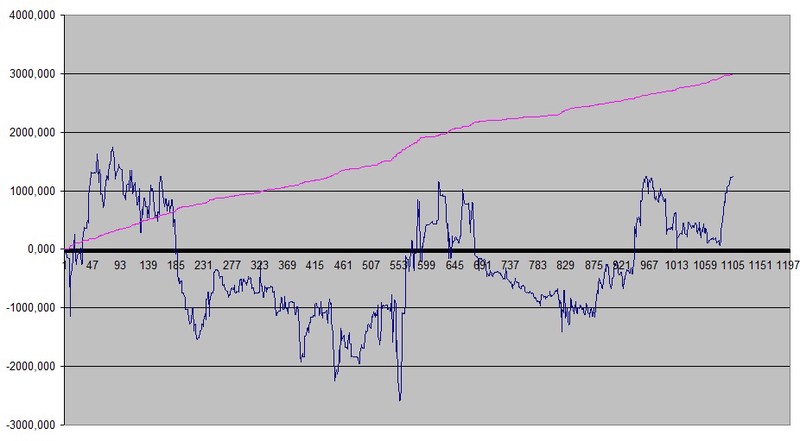 ---
Previous Months Betscorum Results
June 2019 | 35 Bets | 2701 SCR Staked | +1044 SCR | +38.66% ROI
May 2019 | 128 Bets | 9407 SCR Staked | -42 SCR | -0.45% ROI
April 2019 | 121 Bets | 7998 SCR Staked |+1805 SCR | +22.57% ROI
March 2019 | 233 Bets | 13521 SCR Staked | -1209 SCR | -8.94% ROI
February 2019 | 277 Bets | 29550 SCR Staked | +459 SCR | +1.55% ROI
January 2019 | 246 Bets | 22050 SCR Staked | -1406 SCR | -6.37% ROI
December 2018 | 65 Bets | 7836 SCR Staked | +744 SCR | +9.50% ROI
Total Results |1105 Bets | 93063 SCR| +1229 SCR | +1.32% ROI
---
This Post will also be Shared on Steemit (https://steemit.com/@costanza)
Let me know in the comments if you tracked your own bets on Betscorum last month and if you managed to come out ahead...