This is my Monthly Results Roundup post on the pre-game bets I posted on Scorum along with the tracked bets for the SBC League.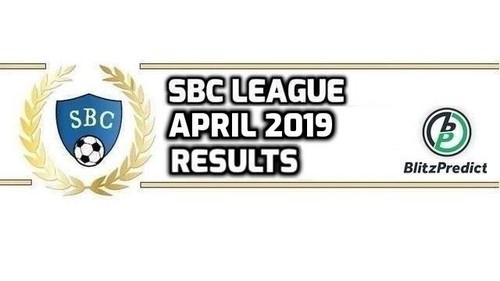 I'm back with a 3rd winning month in a row on the pre-game selections I officially put up as betting advice where it should be easy to replicate results on. I have always taken some extra in BTC myself along the way putting some of my long term holdings to good use and this is all working out exactly as planned so far. I will continue doing it this way while adding the extra Blitzpredict verifications where possible.

---
SBC LEAGUE
This was the first month where the new SBC League was kickstarted again and it is great to see how many joined in. I really value proper and honest stats keeping a lot to the point where It's impossible to take anyone serious who posts picks and does not do or show this. If anything, stats keeping is one of the best ways to improve your own betting pushing you to do better learning from mistakes. I would say that doing this together is the core of what the SBC League should be about.

Only the top 50 show in the monthly leaderboard on Blitzpredict. 16 of those spots were filled by SBC League entries. Lots of red this month it seems but everything will be reset again (aside from the long term record) tomorrow giving everyone a chance to do better. Barbadosso topped the SBC League this month, he did find a bug ( see post ) where HT totals counted for FT totals which highly influenced his record. I'm not sure if that can be fixed on blitzpredict though.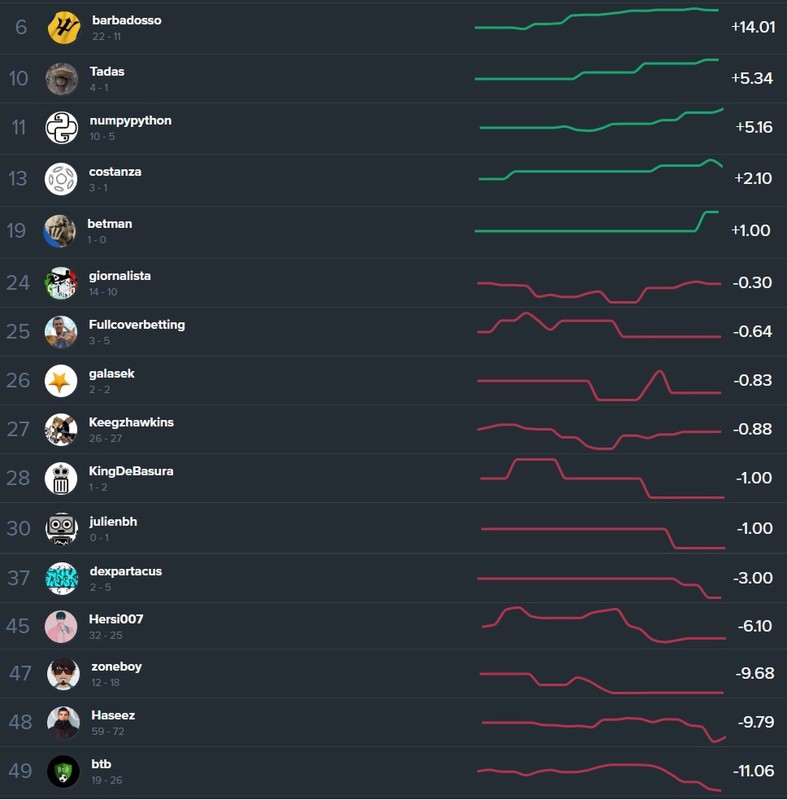 New April Entries:
@dexpartacus | @julienbh | @betman
Blitzpredict Existing Entries:
@btb | @costanza | @keegzhawkins | @kingdebasura | @giornalista | @barbadosso | @hersi007 | @tadas| @fullcoverbetting | @numpypython | @galasek | @zoneboy | @djoker | @hassan
Inactive April 2019
@fraste
I do expect many to drop out and quit the SBC League over time leaving us with a core group who have betting as an end goal and use the SBC league as a tool. I am also hoping the SBC League will attract some real Sports Bettors to this platform. The idea is to have the SBC League Tag Page look really clean and unified over time making it easy to spread around.

---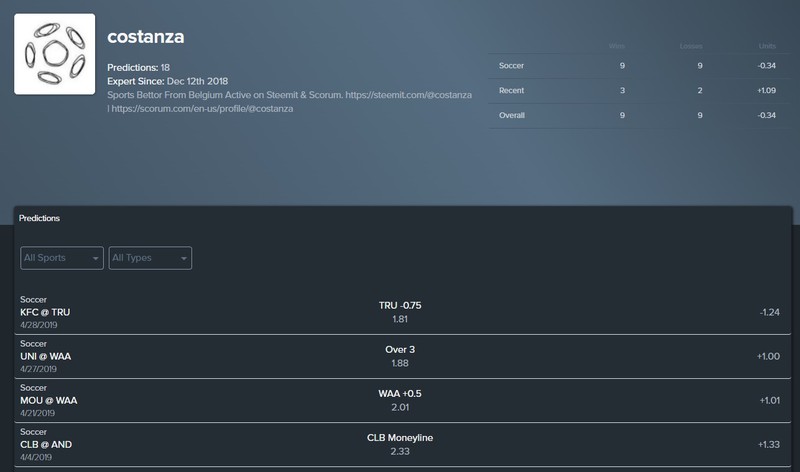 ---
April 2019 BTC Betting Record
5 Bets | 3W-2L-0P | 0.050 BTC Staked | +0.02417 BTC Profit | +48.34% ROI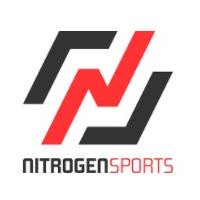 I have been using Nitrogensports as my main BTC bookmaker for over a year and have had a very good experience so far and also get a solid B+ rating on Sportbookreview. They offer market leading Pinnacle odds, have good limits. I place all the pre-game bets just before posting. affiliate link / normal link

---
Previous Scorum Bets Records
Apr 2019 | 03W|02L|0P | 50 mBTC Staked | +24.17 Profit | +48.34% ROI
Mar 2019 | 03W|03L|1P | 70 mBTC Staked | +4.12 Profit | +5.89% ROI
Feb 2019 | 04W|02L|0P | 60 mBTC Staked | +23.21 Profit | +23.21% ROI
Jan 2019 | 01W|09L|0P | 100 mBTC Staked | -79.64 Loss | -79.64% ROI
Dec 2018 | 04W-10L-1P | 150 mBTC Staked | -58.88 Loss | -39.25% ROI
Nov 2018 | 07W-10L-0P | 170 mBTC Staked | -32.17 Loss | -18.92% ROI
Oct 2018 | 06W-09L-0P | 150 mBTC Staked | -28.29 Loss | -18.86% ROI
Sep 2018 | 13W-0L-1P | 140 mBTC Staked | +141.82 Profit | +101.3% ROI
Aug 2018 | 5W-1L-2P | 80 mBTC Staked | +45.47 Profit | +56.84% ROI
July 2018 | 7W-4L-0P | 110 mBTC Staked | +44.79 Profit | +40.71% ROI
Total | 53W-40L-5P | 1.080 BTC Staked | +0.0846 BTC Profit | +7.83% ROI