This is my Monthly Results Roundup of the pre-game bets I posted on Scorum.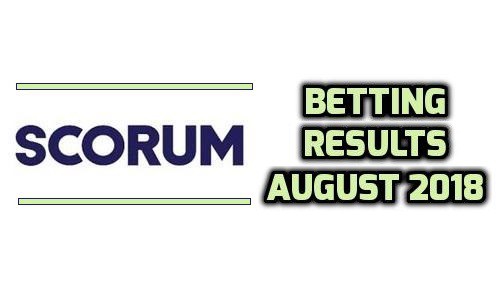 I started out around 1 year ago on Nitrogensports with the plan to put some of my longer term Bitcoin holdings to good use and hopefully grow them by betting a bit extra there on my regular bets. Every single bet I have taken in BTC has been shared here or on steemit at the moment when I took them in a 100% transparant way. The upside is that this provides me with a very high level of discipline and also allows for some potential affiliate money. (In an entire year this made me 0.003719461 BTC). The downside is that I need to make sure that the odds are available while being limited to my regular posting times. This made me lose out on some opportunities and I have been thinking of changing the format. For now I keep things as they are though and will continue my posting and bet sharing routine like it is now.

August was the first month in the new Belgain jupiler League season which is my bread and butter when it comes down to betting. The amount of bets were very limited, but the Quality over Quantity approach provided excellent results with only 1 losing bet.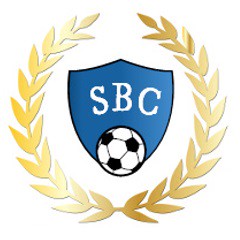 I have always been a big advocate of honest record keeping for those who post their bets here on Steemit or Scorum These platforms are excellntly suited for sharing bets on a daily / weekly basis , but most tend it do it without any form of stats keeping which to me makes it's all quite random and completely useless to me). The SBC League created by @btb on Steemit made a big difference in this regard. We unified a specific format of posting bets and keeping a record with a monthly roundup post that all get rewarded by the SBC. I believe this concept might also make it onto Scorum in the near future...
Bets August 2018 (Posted on Scorum)
31/08/2018 Club Brugge -0.5 @ 2.216 FT 2-5 WON
30/08/2018 Racing Genk Team Total Over 1.5 @ 1.950 FT 2-4 WON
26/08/2018 AA Gent vs Lokeren Under 3 @ 1.893 FT 2-1 PUSH
18/08/2018 Kortrijk vs Oostende Under 3 @ 1.847 FT 1-2 PUSH
18/08/2018 Stvv vs Waasland 1st Half Under 1 @ 2.142 HT 1-1 LOST
16/08/2018 Lech vs Genk 1H Over 1 @ 1.918 HT 0-2 WON
11/08/2018 Stvv vs Lokeren 1H Under 1 @ 2.093 HT 0-0 WON
10/08/2018 Club Brugge -2 @ 2.37 FT 3-0 WON
--------------------------------------------
August 2018 BTC Betting Record
8 Bets | 05W-01L-2P | 0.080 BTC Staked | +0.04547 BTC Profit | +56.84% ROI

July Scorum BTC Betting Record
11 Bets | 07W-04-0P | 0.110 BTC Staked | +0.04479 BTC Profit | +40.71% ROI

Total Scorum BTC Betting Record
19 Bets | 12-05L-2P | 0.190 BTC Staked | +0.09026 BTC Profit | +47.51% ROI
--------------------------------------------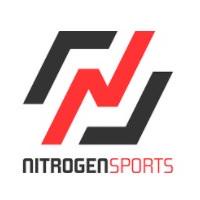 I have been using Nitrogensports and will continue to do so with future posted bets. They have been a very reliable bookmaker and are suited for more serious players as they copy market leading Pinnacle odds and allow winning players. Nitrogensports (affiliate link) | Nitrogensports (normal link)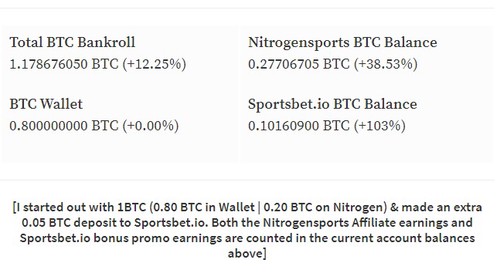 IMPORTANT !
Past results don't guarantee Future Results. There are very few people that are equipped financially and psychologically to handle the ups and downs of gambling on a daily basis. If you're not a professional, every instinct you have will attempt and probably will sabotage your success. Human nature runs completely contrary to being successful at gambling. These bets are posted as a way to help myself in order to stay disciplined, always hold yourself accountable if you end up following my views. Proper Bankroll Management can highly decrease the risk of heavy losses!