This is my Monthly Results Roundup post on the pre-game bets I posted on Scorum.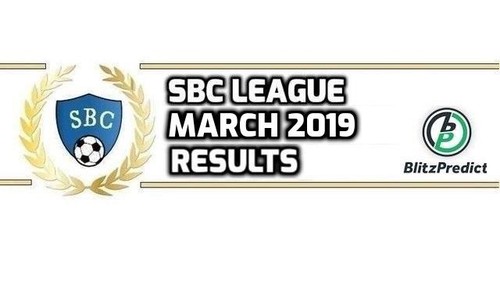 The SBC League has re-launched on both Steemit and Scorum, It will all be less about getting rewards out of it but more about having a way to somewhat unite real sports bettors on these platforms who actually want to improve and track their betting. The Blitzpredict Project that I have been using since the start of this year will be used to verify and track bet records. Unfortunately, from what it looks like, it's possible to get fake verified odds somehow. (I assume by offering crazy odds on matchbook with low stakes and selecting them in Blitzpredict the moment they show up even though I'm not sure).

I will continue to track the personal bets in BTC I actually take in these monthly results posts but will also include the results tracking them in Blitzpredict. There might be quite the difference since what is on offer can wildly be different. Nitrogensports does not offer quarter ball Asian lines and Blitzpredicht doesn't offer 1H or team totals. Stakes also are different as Blitzpredict has "bet to win" on odds below 2.00. In the long run both results should be similar but in the short run there can be quite the big gap.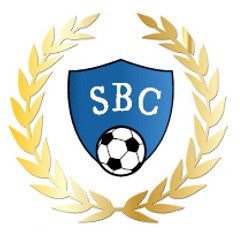 Want to join this league? check out the posts linked above on both platforms, create a profile at blitzpredict, send them an email to activate pick tracking on your account and join our Discord Server

---
---
April will be the real kick-off for the SBC League and many already joined. I'm expecting many to drop out over time as there is no starting over and likely a core group of the ones who are actually in it for betting itself will remain. We will see and adjust things as we go with the new SBC league. I'm looking forward to seeing the monthly roundup posts near the end of the month. These are all the ones that already joined and have made actual predictions already... (Let me know if I missed someone)


Socrum Profiles:
@btb | @costanza |@keegzhawkins | @fraste | @kingdebasura | @giornalista | @barbadosso | @hersi007 | @tadas | @fullcoverbetting | @numpypython | @galasek | @zoneboy | @djoker | @hassan
---
On to my personal results that I took extra on in BTC last month. Unlike the negative results tracked in Blitzpredict I managed to make a profit in BTC. This came down to being able to take 1 bet where I was not willing to take the offered line on Blitzpredicht. The 1H choices I made in BTC also played out better compared to the FT lines Blitzpredict forced me to chose. In the long run these will even out and there will be plenty of months where it's the other way around. The bets I take in BTC myself are always the main reference though for anyone who wants to follow what I take.

March 2019 BTC Betting Record
7 Bets | 3W-3L-1P | 0.070 BTC Staked | +0.00412 BTC Profit | +5.89% ROI

---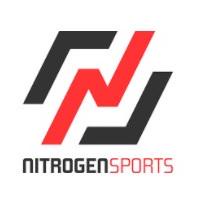 I have been using Nitrogensports as my main BTC bookmaker for over a year and have had a very good experience so far and also get a solid B+ rating on Sportbookreview. They offer market leading Pinnacle odds, have good limits. I place all the pre-game bets just before posting. affiliate link / normal link
---
Previous Scorum Bets Records
Mar 2019 | 03W|03L|1P | 70 mBTC Staked | +4.12 Profit | +5.89% ROI
Feb 2019 | 04W|02L|0P | 60 mBTC Staked | +23.21 Profit | +23.21% ROI
Jan 2019 | 01W|09L|0P | 100 mBTC Staked | -79.64 Loss | -79.64% ROI
Dec 2018 | 04W-10L-1P | 150 mBTC Staked | -58.88 Loss | -39.25% ROI
Nov 2018 | 07W-10L-0P | 170 mBTC Staked | -32.17 Loss | -18.92% ROI
Oct 2018 | 06W-09L-0P | 150 mBTC Staked | -28.29 Loss | -18.86% ROI
Sep 2018 | 13W-0L-1P | 140 mBTC Staked | +141.82 Profit | +101.3% ROI
Aug 2018 | 5W-1L-2P | 80 mBTC Staked | +45.47 Profit | +56.84% ROI
July 2018 | 7W-4L-0P | 110 mBTC Staked | +44.79 Profit | +40.71% ROI
Total | 50W-48L-5P | 1.030 BTC Staked | +0.06043 BTC Profit | +5.87% ROI