This is my Monthly Results Roundup post on the pre-game bets I posted on Scorum.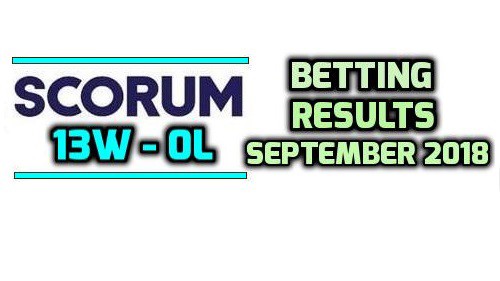 September was quite the month betting wise as I stayed undefeated in my Pre-Game bets that were posted here on Steemit going 13W-0L-1P ! These kind of runs are very rare and even if I would like to be able to say that this is the norm now, regression to the mean will kick in at one point eventually. There is a lot of variance involved in betting and the current run of being unbeaten in the last 18 bets can easily go to a streak where it feels impossible to get get a winner. As always, the long run is what it is all about for me and I will continue to post all the bets I take in BTC with 100% transparency. The first bet of October on Genk -1 @ 2.469 was already posted a couple days ago (See Post).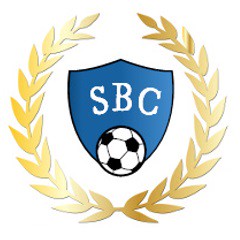 I strongly believe personal record keeping is an absolute must for everyone who posts anything Sports Betting related. The SBC League created by @btb on Steemit made a huge difference when it came down to this and it is great to see more Sports Bettors on Socrum are also starting to take a more serious approach towards betting actually tracking their personal performance. Some of the Scorum Users that also do this and get support from the SBC for it.
@djoker -> A Betting Week 3
@numpypython -> September's Bets in Review
@barbadosso -> September 2018. +2.92% (ROI 10.08)

---
Bets September 2018 (Posted on Scorum)
30/09/2018 Cleveland +3.5 @ 1.77 WON
29/09/2018 Lokeren +1 @ 1.854 WON
29/09/2018 Racing Genk -1.5 @ 2.043 WON
23/09/2018 NFL Rams vs Chargers Over 49 @ 1.966 WON
23/09/2018 NFL NO Saints +2 @ 1.986 WON
22/09/2018 Lokeren vs Moeskroen 1H Under 1 @ 2.112 WON
21/09/2018 Kv Kortrijk +0.5 @ 2.231 WON
16/09/2018 Sint-Truiden +1 @ 1.954 WON
15/09/2018 Oostende vs Cercle 1st Half Under 1 @ 2.162 WON
09/09/2018 NFL Washington +2 @ 1.976 WON
09/09/2018 NFL Cleveland +3 @ 2.136 WON
09/09/2018 NFL Kansas +3 @ 2.116 WON
02/09/2018 Kortrijk vs Genk Over 3.5 @ 2.469 WON
01/09/2018 Stvv vs Oostende 1st Half Under 1 @ 2.261 WON
---
September 2018 BTC Betting Record
14 Bets | 13W-0L-1P | 0.140 BTC Staked | +0.141820 BTC Profit | +101.3% ROI

August 2018 BTC Betting Record
8 Bets | 05W-01L-2P | 0.080 BTC Staked | +0.04547 BTC Profit | +56.84% ROI
July Scorum BTC Betting Record
11 Bets | 07W-04-0P | 0.110 BTC Staked | +0.04479 BTC Profit | +40.71% ROI
Total Scorum BTC Betting Record
33 Bets | 25-05L-3P | 0.330 BTC Staked | +0.23208 BTC Profit | +70.33% ROI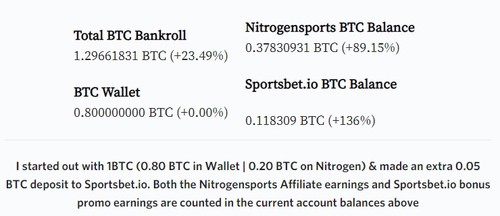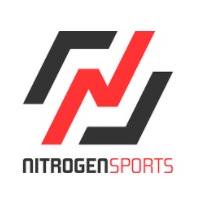 have been using Nitrogensports as my main BTC bookmaker for over a year and have had very good experienc so far and also get a solid B+ rating on Sportbookreview. They offer market leading Pinnacle odds, have good limits. I place all the pre-game bets there just before posting. affiliate link / normal link

---
Let me know about your september Betting Record in the comments and make sure to leave a link if you made a similar results roundup post so I can give it an upvote !