This is my Monthly Results Roundup post on the pre-game bets I posted on Scorum.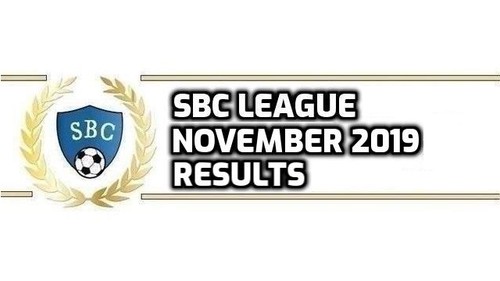 The football schedule has been very busy the last few months making little room to make this monthly BTC betting results as I like to keep to a 1-post-a-day routine. Despite the many matches, I have kept a very low profile when it came down to taking bigger bets putting them up as official recommendations. This has been for the better as my overall form has been in somewhat of a decline. I do plan to put in extra time again after the winter break and get things on the road again.

I only had 2 bets last month going 1W-1Llosing a little bit as the winner only had 1.82 odds. I'm still at +7% overall since starting with these BTC bets bere on Scorum. It's actually far greater when only counting the Belgian League bets which I am sticking to right now. I do keep that record separate in my Belgian Preview posts.

---

November 2019 BTC Betting Record
2 Bets | 1W-1L-0P | 0.020 BTC Staked | -0.001800 BTC Loss | -9.00% ROI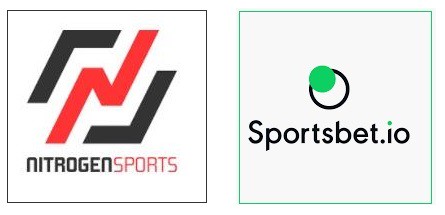 Previous Scorum BTC Bets Records
Nov 2019 |01W-01L-00P| 20 mBTC Staked | -1.80 Loss | -9.00% ROI
Oct 2019 |01W-03L-00P| 40 mBTC Staked | -20.80 Loss | -52.00% ROI
Sep 2019 | 03W-00L-01P | 40 mBTC Staked | +28.89 Profit | +72.22% ROI
Aug 2019 | 07W-03L-00P | 100 mBTC Staked | +33.86 Profit | +33.86 % ROI
July 2019 | 02W-00L-00P | 20 mBTC Staked | +18 Profit | +90.0 % ROI
Jun 2019 | 00W-00L-00P | 00 mBTC Staked |+00 Profit | +0.00% ROI
May 2019 | 00W-05L-2P | 70 mBTC Staked |-50 Loss | -71.43% ROI
Apr 2019 | 03W-02L-0P | 50 mBTC Staked | +24.17 Profit | +48.34% ROI
Mar 2019 | 03W-03L-1P | 70 mBTC Staked | +4.12 Profit | +5.89% ROI
Feb 2019 | 04W-02L-0P | 60 mBTC Staked | +23.21 Profit | +23.21% ROI
Jan 2019 | 01W-09L-0P | 100 mBTC Staked | -79.64 Loss | -79.64% ROI
Dec 2018 | 04W-10L-1P | 150 mBTC Staked | -58.88 Loss | -39.25% ROI
Nov 2018 | 07W-10L-0P | 170 mBTC Staked | -32.17 Loss | -18.92% ROI
Oct 2018 | 06W-09L-0P | 150 mBTC Staked | -28.29 Loss | -18.86% ROI
Sep 2018 | 13W-0L-1P | 140 mBTC Staked | +141.82 Profit | +101.3% ROI
Aug 2018 | 5W-1L-2P | 80 mBTC Staked | +45.47 Profit | +56.84% ROI
July 2018 | 7W-4L-0P | 110 mBTC Staked | +44.79 Profit | +40.71% ROI
Total | 67W-52L-8P | 1.320 BTC Staked | +0.09275 BTC Profit | +7.03% ROI
---