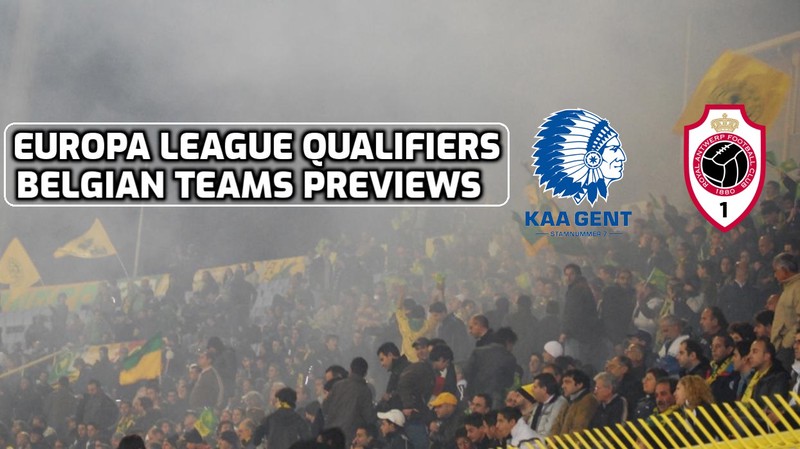 These posts contain previews on matches from Belgian Teams in Europe with some of my personal bets, Live-betting angles, team form, injuries along with general team news...


2 Matches today in the Europa League round 3 Qualifiers for Belgian teams. AA Gent starts 1 hour early around 17:30 already around 2 hours from when I start looking into these matches...

---
AEK Larnaca FC vs KAA Gent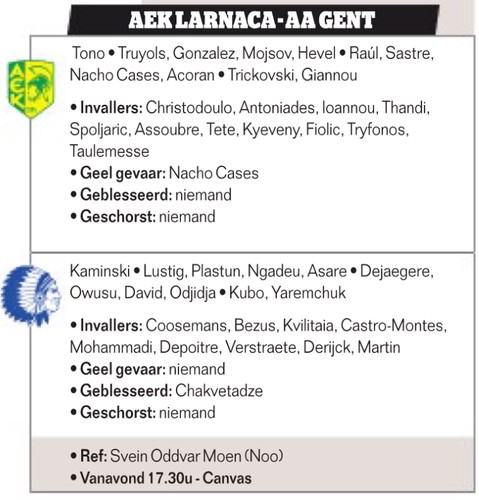 From what I have seen so far from AA Gent, they seem to be capable of both the best and the worst and I have no clue what it will be today. Larnaca was said to be a worse opponent compared to Viitorul who Gent Clearly was the better over 2 matches. This match will likely be played in hot weather (34°) but this wasn't really an issue a couple of weeks back. Goalkeeper Kaminski who played In Cyprus before Estimates AA Gent to be the better team in the match. Larnaca is ranked 137 on the UEFA Coefficient while AA Gent ranks 52 which is quite the difference. The team worth also shows a big difference, 80Million vs 10 Million. There is no ongoing league in Cyprus right now (Starts 24/08/201) and Larnaca comfortably win 3-0 (home) and 0-4 (Away against Levski Sofia in the previous Europa League qualifier round. Kaminski talked about how keeping a clean sheet will be a key factor ad AA Gent took all precautions to make sure players will be able to handle the heat.

There should be a quality difference between these team with AA Gent being the better team overall. They also have the advantage of already having played more matches while the weather should be manageable. The line moved quite a bit against AA Gent though and I need to see if they are up for it today first before betting them. My Lean goes out the betting AA Gent +0 In-Game and also the Under 2.75 which I might end up taking some on.

---
FC Antwerp vs FC Viktoria Plzeň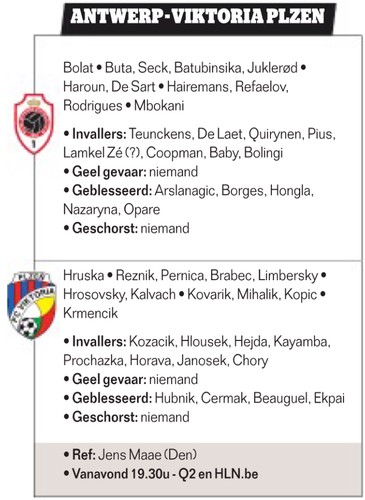 Antwerp took a really solid start of the season with most players having stayed with the team making them quite strong and reliable in the defense while Mbokani is currently in great form on the offensive side. This match will be played in the Belgian National Stadion. Experience will also be a big factor in this match with 7 players from Antwerp never having played an European Match while the selection of Plzen has 640 Europea matches combined (152 for Antwerp). Plzen is ranked 44 on the UEFA cooëfficient while for Antwerp it's their first match in Europe (I would rank them top 100 currently though). Squad value wise they are about the same around 34 Million. Given the experience factor and overall team rankings along with the lack of real home team advantage, I have to side with Plzen as the underdog in this match. It the Antwerp Line-Up shows to be more defensive-minded, I will probably also go with an Under bet. I can't say Antwerp is currently an overrated team so I'm keeping stakes low on Plzen +0.25 @ 2.073 which I took using my betting broker Sportmarket Pro. I will see how the match evolves Live...

---
Late info might change my view on what is written in these previews. I will cover these matches live in our SBC Discord Channel. The Bookmakers that I am personally using and currently am willing to recommend are Sportmarket Pro, Nitrogensports, Sportsbet.io. Bigger bets will te shared and tracked on Twitter and can also be followed directly on copytip. Odds can also be found on the 0% Fee Crypto Betting Exchange Betscorum Using my links when signing up helps to continue making these previews, Thanks!


Previous Scorum Belgian Team BTC Bets Record
July 2019 | 2W-0L-0P | 20 mBTC Staked | +18.00 Profit | +90.0% ROI
Jun 2019 | 0W-0L-0P | 00 mBTC Staked | +00.00 Profit | +00.00% ROI
May 2019 | 0W-5L-2P | 70 mBTC Staked | -50.00 Loss | -71.43% ROI
Apr 2019 | 3W-2L-0P | 50 mBTC Staked | +24.17 Profit | +48.34% ROI
Mar 2019 | 3W-3L-1P | 70 mBTC Staked | +04.12 Profit | +5.89% ROI
Feb 2019 | 5W-1L-0P | 60 mBTC Staked | +33.21 Profit | +55.35% ROI
Jan 2019 | 0W-2L-0P | 20 mBTC Staked | -20.00 Loss | -100% ROI
Dec 2018 | 1W-1L-1P | 30 mBTC Staked | -01.00 Loss | -3.33% ROI
Nov 2018 | 2W-3L-0P | 50 mBTC Staked | -11.60 Loss | -23.20% ROI
Oct 2018 | 2W-4L-0P | 60 mBTC Staked | -18.77 Loss | -31.28% ROI
Sep 2018 | 7W-0L-1P| 80 mBTC Staked | +82.32 Profit | +102.9% ROI
Aug 2018 | 5W-1L-2P | 80 mBTC Staked | +45.47 Profit | +56.84% ROI
Total | 30W-22L-7P | 0.590 BTC Staked | +0.10592 BTC Profit | +17.95% ROI
---
CORRECT SCORE CONTEST
Predict the correct score in the Antwerp vs FC Viktoria Plzeň match in the comments. A ~25% upvote will be split between the ones that got it right...