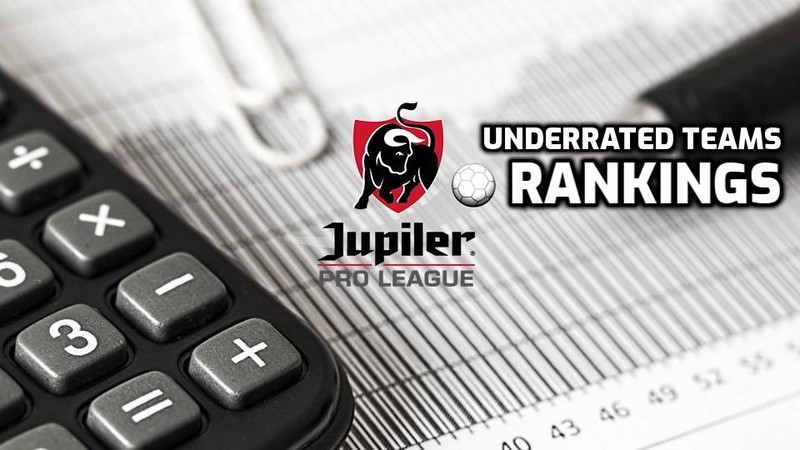 I'm back after taking somewhat of a break from Blogging and Betting and have my focus already on the 2nd half of the season. I just finished updating all of my personal stats on the 1st half of the season which has some interesting info moving forward.

---
One of the ways I approach handicapping and betting is to identify underrated and overrated teams and bet accordingly. The main indication when it comes down to this is to what extent teams are able to beat the handicaps that are assigned along with the closing lines. Luck and many other factors also play their part so by no means I'm talking about absolutes.

This is the ranking when blindly each team at the Asian closing lines...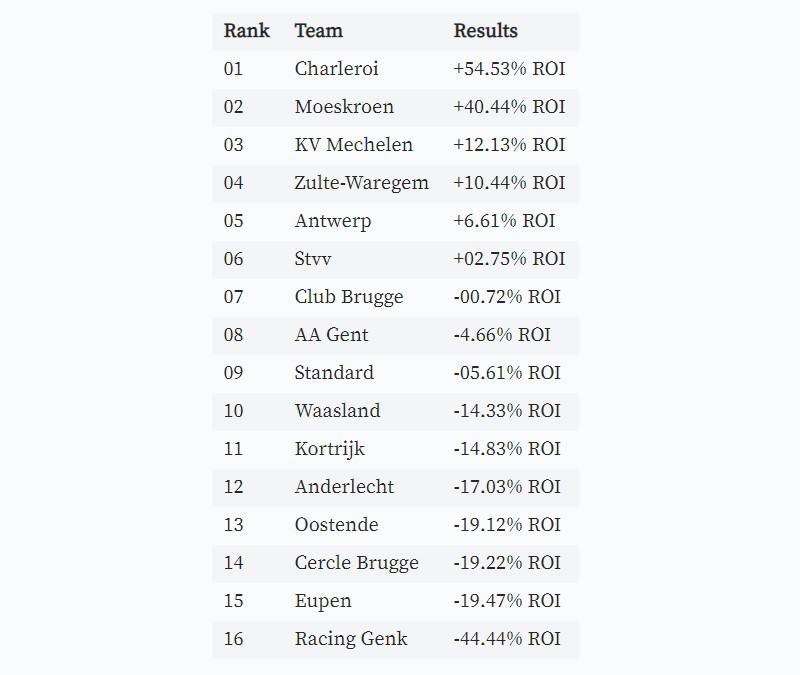 Charleroi has been the best team so far in the season when it comes down to being underrated which is quite correct. They simply play very maturely most of their matches keeping a closed down defense while being deadly on the counter. Moeskroen takes the 2nd spot but I see this mostly because they had luck on their side so far. It's also interesting to see the teams that are Dominating all the statistics (Club Brugge & AA Gent) having negative results against the closing line. This again shows that teams that are on top in the real standings are by no means a guarantee for profits. Systematically opposing top teams who are having a bad season (Anderlecht & Genk) shows to be an excellent way to make a profit as it takes a while for lines to adjust.

---
I have been keeping personal stats the last 10 seasons which makes it rather easy to backtrack things and find valid betting spots. I will be having a close look into the 1st half & 2nd half of the season regarding the underrated teams and how they perform the last 9 matches the next couple of days. I will be sharing some more stats before the 2nd part of the season starts next week...