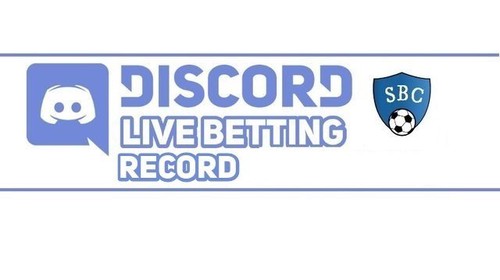 The regular season is over and it's time wrap up the overall results on the many live bets I've shared on the SBC Discord Channel these past 8 months.

---
It was a bit of a search at first how to best give the live bets that I take myself since I easily have 600+ each season and many of those are smaller edge action bets. The majority I would say are also underdogs and under bets which need fast reaction in order to get the same odds most of the time. I wanted to stick to overs and favorites at first when starting the season and only put a mention of what I was taking without tracking the actual results. Around week 9 I did switch to a way of going about it where the bets that I was actually recommending were put in a very clear format with everything else just being info. This works for me and I plan to continue doing it this way.

Tracked Bets Format example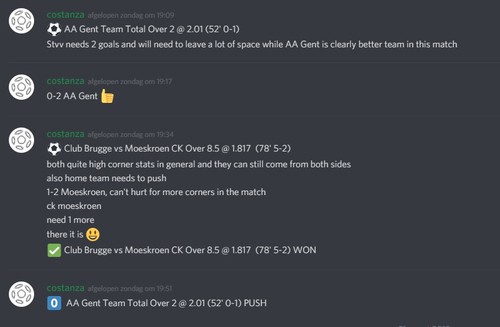 These bets will always have the picture of a ball in front of them and include bet, odds I took on Sportmarket Pro right at that moment along with the time and current scoreline. These bets will always be settled after the game is over and the bets themselves will always be mentioned in the weekly results posts.

Info bet example


These are mostly smaller bets that I take and share and I won't track those results. (they are included in the personal results I make weekly)

---
Week 28-30 Live Betting Results
I had more bets than I expected n the weeks of the league with all matches being played at once in the final 2. There were a total of 21 live bets that went 8.5W-7L-5.5P good for +1.585 units profit with a +7.55% ROI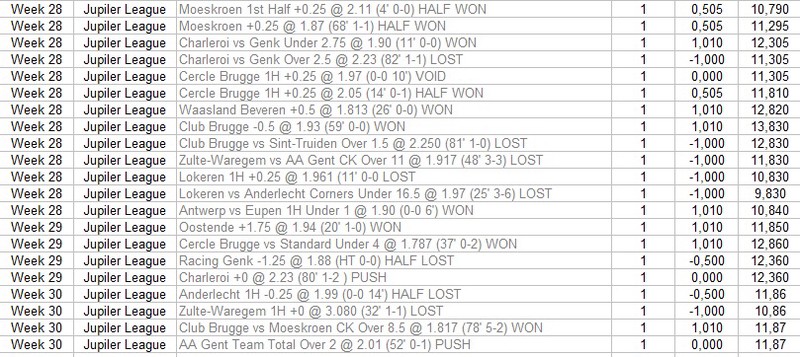 ---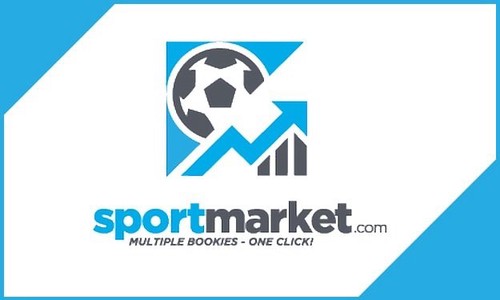 I place all my live bets using Sportmarket Pro which is a betting broker service for more serious players. They offer very High Betting limits, Always let you take the Best Odds on the Market and do Not Limit Winning Players! I can highly recommend them anyone who is looking to follow the bets I'm taking. For more info Check my Sportmarket Pro Review!

---

I'm really pleased with the results of Live bets that I have been sharing on Discord since they show a steady profit and did not really suffer all that much from the downswing I have gone through. The +5.47% overall ROI on 209 bets is quite a bit above the long term expected +3.5% but as always, with these small sample sizes it's doesn't say all that much.
---
Previous Live Results Roundups
Week 28-30| 21 Bets | +1.585 Units Profit | +7.55% ROI
Week 22-27 | 56 Bets | +5.261 Units Profit | +9.39% ROI
Week 16-21 | 47 Bets | -2.011 Units Loss | -4.28% ROI
Week 09-15 | 85 Bets | +7.035 Units Profit | +8.27% ROI
Total Live Results |209 Bets | +11.870 Units Profit | +5.68% ROI
---
Feel free to join me in the SBC Discord for more live betting action during the Playoffs! Next Live Betting Results update will be halfway into the Playoffs...