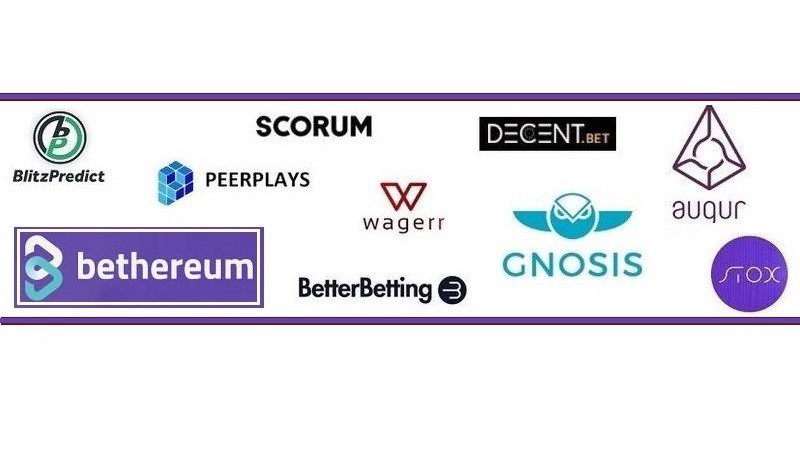 I try to keep track of all the projects that offer Sports betting on a blockchain and making a monthly post with some news surrounding these projects along with price evolutions.

---
News Overview
The bear market continued the last 30 days and most gambling related blockchain projects that offer (or plan to offer) Sports Betting on their platform dropped a bit in the overall rankings on Coinmarketcap. For as far as I can see, no new ones were added.

---
Blitzpredict
I talked
last month
how I was going to test out Blitzpredict. I did, but I could not find a way to post actual predictions on their website
Blitzpredict.io
after being logged it. In one of their newsletter, it was mentioned that a mail needs to be send in order to be able to post your predictions. I did and got accepted but I haven't made any prediction yet. I will likely start with that early 2019. Blitzpredict currently is working along with Augur and aim to act as a sportsbook aggregator where you can directly bet on the best offer from different Fiat and Crypto bookmakers. I do believe their project actually solves an issue and will keep a close eye on this one.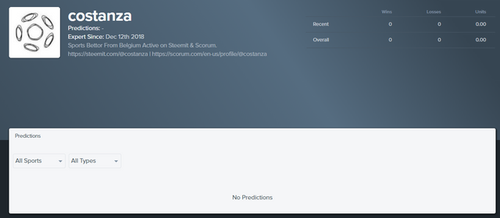 Scorum
The Scorum team managed to fix the issue their betting exchange caused and brought it back online. So far everything is working properly and we have seen a couple games with bigger betting volume already. Proper odds are being offered on most games and everyone can get their bets accepted on the match-my-bet channel in the SBC Discord. Right now with everything working, the most important thing seems to be spreading the word and getting more people to try out and use the betting exchange.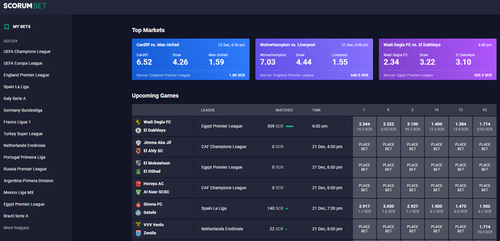 Wagerr
Not much news from Wagerr, they were added to coinsuper which is a Hong Kong-based crypto exchange. Their betting platform is still the same and they continue playing bookmaker offering a couple matches each day. The amounts that are being bet on the games they offer is quite big given the fact that the Wagerr platform betting in the wallet is not exactly user-friendly and the 6% fee they charge! Since they started playing bookmaker 30 million Wagerr has been bet. At current coin value, this equals above 2 Million Dollars! If anything, this shows the potential of Gambling Projects on the blockchain.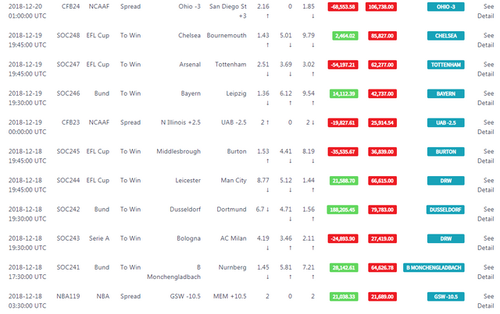 Augur
This is one of the projects I looked it a long time ago testing the site they had online leaving me very unimpressed. I have planned to give it another look but it has not been on top of my priority list. I will however find some time to take a closer look at it this month and give my impression in January.
---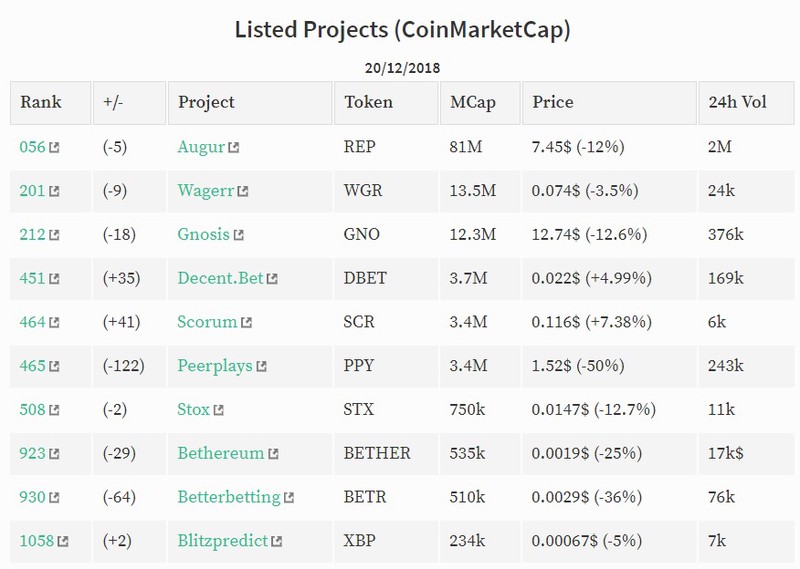 ---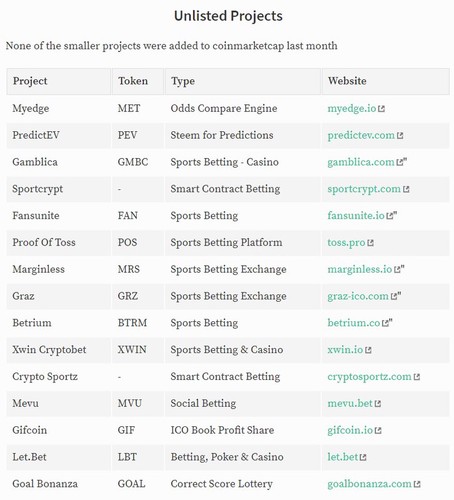 ---
Previous Months

Sports Betting Blockchain November 2018 Update
Sports Betting Blockchain October 2018 Update
Sports Betting Blockchain September 2018 Update
Sports Betting Blockchain August 2018 Update
Sports Betting Blockchain June 2018 Update
Sports Betting Blockchain May 2018 Update
Sports Betting Blockchain April 2018 Update
---
Feel free let me know in the comments if there are newer blockchain projects you know of that have something do do with Sports Betting that has not been added yet to my list.