There are many Sports Betting Blockchain projects in development. To keep track of what is going on in the space I try to make a monthly roundup of the listings, price action and news updates.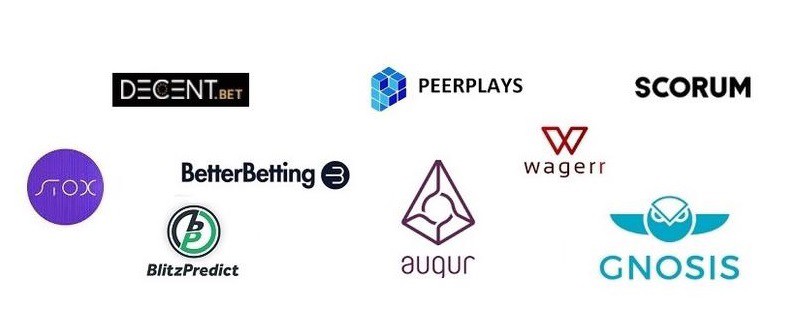 News Overview
Biggest update this month came from Wagerr which is a project I have followed a bit closer than the others. They right now have on-chain betting available and active. I have been testing it out the past couple days. While it all works properly, it is still all very limited. According to their whitepaper, the first thing they were going to do was to offer Head 2 Head bets with a 2% comission followed by an option spread bets between different people with 4% fee. In the 3th stage they were going to 'play bookmaker' and charge 6% fees. It seems they skipped the first 2 steps and went for the more easy solution first.
What they seem to have done is offer a couple matches each day in their wallet and put odds on them roughly based on what major bookmakers offer. (6% needs to be substracted from them to have the true odds after fees). WGR can be used to bet on them and I assume payouts for winning bets get minted while the losing bets get destroyed. Part of the fee also gets destroyed each time.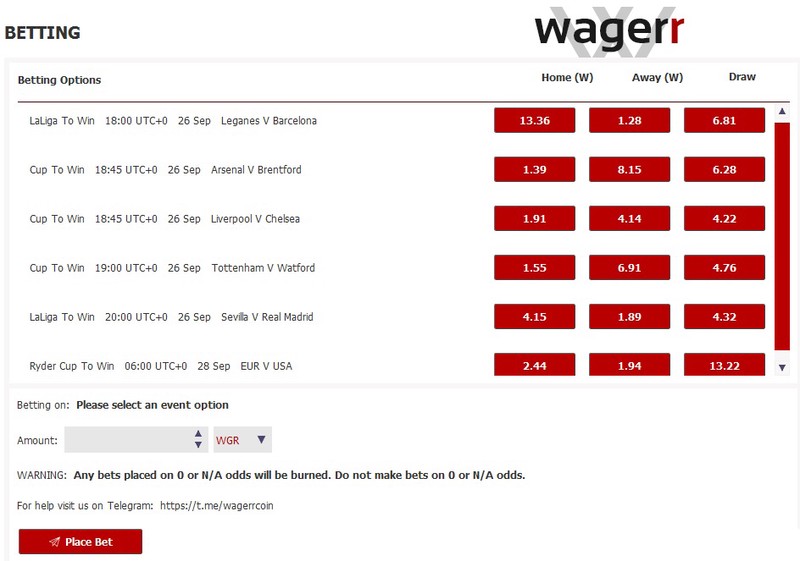 While it is good to see this project is still in development and moving forward, I see current on-chain betting more as something of just a test and don't take it that serious.
Scorum now also has an official ranking on Coinmarketcap and have taken the 4th spot in the list of Sports betting Projects and is nearly inside the top 300 of all projects in terms of marketcap. The price went up over 100% during the last month but volume right now is not there yet so the price remains very vulnerabe. It's good to see this platform go forward. It has it's users because of the blogging platform which will highly help giving the Sports Betting Exchange that is planned to be released a rolling start with initial users and some volume. I highly look forward to testing it all out !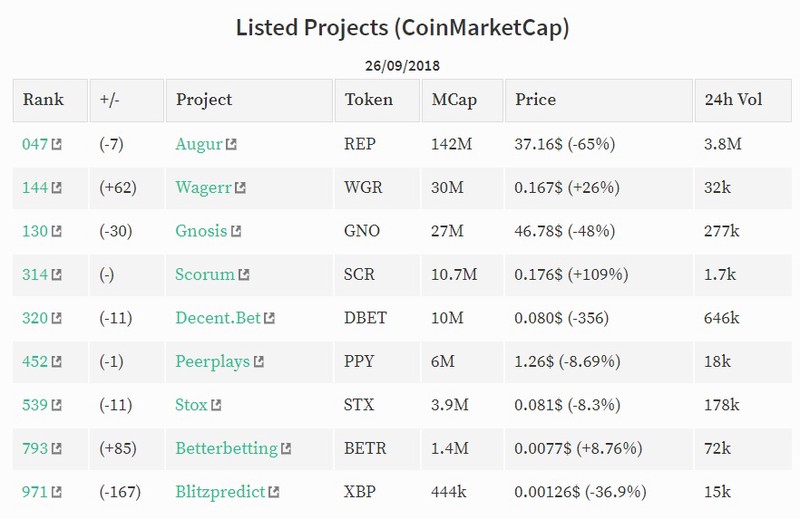 Projects (not yet Listed)
I take coinmarketcap as the reference website, if a project is not listed on there I consider it too small to take serious for now. None of these projects made it onto coinmaketcap this month.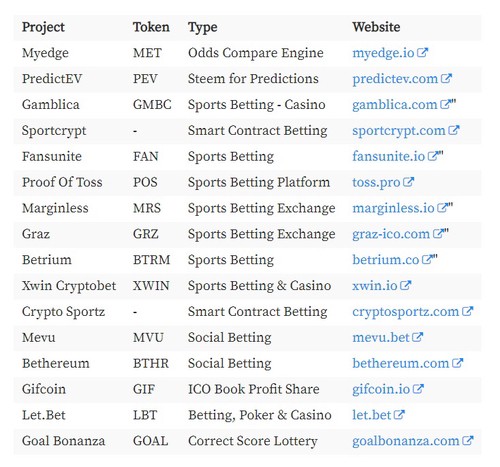 Previous Months
Sports Betting Blockchain August 2018 Update
Sports Betting Blockchain June 2018 Update
Sports Betting Blockchain May 2018 Update
Sports Betting Blockchain April 2018 Update
I'm sure there are more projects I have yet to take a look at. Please let me know the ones that are yet to be added into this list in the comments. Thanks !