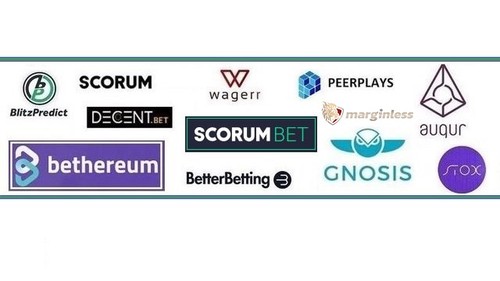 I try to keep track of all the projects that offer Sports betting on a blockchain and making a monthly post with some news surrounding these projects along with price evolutions.

---
News Overview
The crypto markets had some consecutive green weeks and it shows in most of the Sports Betting Related Blockchain projects. Most projects keep on building but there has not been that much groundbreaking news lately. None of the smaller unlisted coins got added to Coinmarketcap.

---
EOS Betting
I haven't actively searched for new projects in a long time and did a quick search for potential EOS Sports Betting projects since that platform should be really suited for this. What I found was eossportsbets.io and Bet50 both at first look have a rather amateurish look to them and I'm not sure if I want to waste much time looking deeper into them. I'm sure more sports betting projects will come to EOS and I will certainly keep an eye out for them.
Peerplays
Peerplays was added to 2 new exchanges near the end of last month and are getting closer to the main net release of their bookie Pro Sports Betting app. They are now also on Blockfolio where it's possible to get notifications of events that get pushed by the team. Peerplays increased by +35% last month.

Wagerr
Wagerr continues as usual with very little updates from the devs while their betting platform continues to run and lose WGR to bettors most likely because they don't really adjust their odds quickly enough. They almost reached a turnover of 100 Million WGR that has been bet and had to mint 1.67 Million extra WGR to pay out winners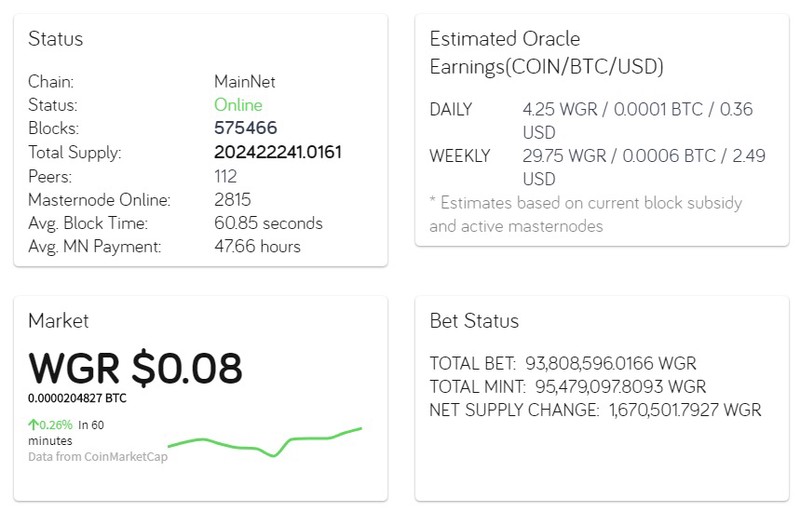 Scorum
Scorum was the big loser last month losing a whopping -38% of its value and this project is quickly losing all the momentum it had going. I had a rather disappointing view about the direction this project was going in my previous reports (See February Report) and the price seems to be fully reflecting this right now. After many of the sports bettors exited this project, many of the bloggers also seem to be giving up. I can name a lot that used to make 1 or most posts daily that highly reduced their frequency or completely gave up and haven't made a post since long. Betscorum is still by far the best Sports betting crypto product on the market from a technical point of view right now and I will continue to use it myself to the extent that it allows me to. I can't say I'm very optimistic about the future if nothing continues to be done by the devs to actually push it and move it forward. The selling pressure continues to be quite high while nobody has real reasons to have any confidence in this project to buy even at these bottom prices right now.

Blitzpredict
They continue to build and bring weekly updates and I continue to enjoy using their platform that verifies predictions and more members from Steemit/Scorum continue to join! (@keegzhawkins | @btb | @fraste | @kingdebasura | @giornalista). We are looking to restart the SBC League on both Steemit and Scorum based on verified predictions on the Blitzpredict platform. This should bring back some kind of group feeling among the real sports bettors that do it mostly to improve themselves and might give a reason for other Sports Bettors who are already on the Blitzpredict platform to try out Steemit & Scorum.

---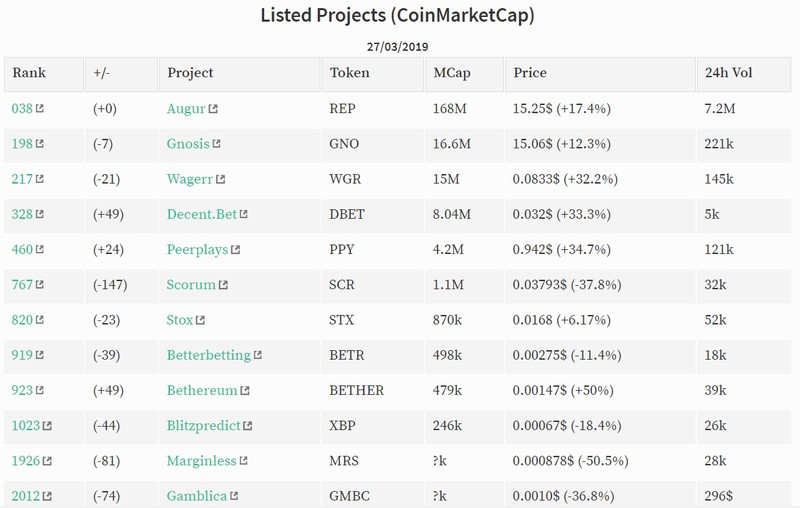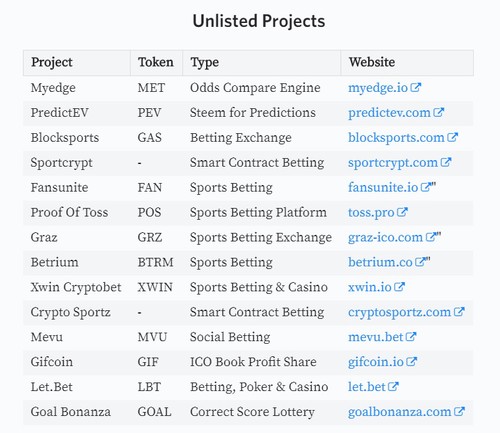 ---
Previous Months
Sports Betting Blockchain Feb 2019 Update
Sports Betting Blockchain Jan 2019 Update
Sports Betting Blockchain Dec 2018 Update
Sports Betting Blockchain Nov 2018 Update
Sports Betting Blockchain Oct 2018 Update
Sports Betting Blockchain Sep 2018 Update
Sports Betting Blockchain Aug 2018 Update
Sports Betting Blockchain Jun 2018 Update
Sports Betting Blockchain May 2018 Update
Sports Betting Blockchain Apr 2018 Update
---
Feel free to let me know in the comments if there are newer blockchain projects you know of that have something do do with Sports Betting that has not been added yet to my list.