I try to keep informed of the projects that offer Sports betting on a blockchain and make an overview of news, listings, price evolution,... on a consistent monthly basis. This is what happened in August 2019!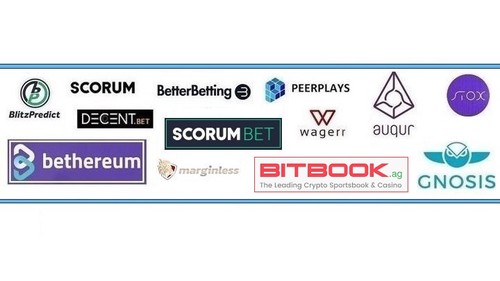 News Overview
Another month where again most Sports Betting projects continue to lose ground. Only Peerplays managed to hold up doubling in price while nearly all others lost over 25% in value. I did a quick search on Google to see if there were any new projects or ones that I missed and I stumbled upon both bitbook and zensports.

---
Bitbook Gambling

I somehow overlooked bitbook.ag as it seems to be a top 300 coin in marketcap currently. It started trading on Cointiger & Coinlim (never head of those before) since June 2019 with a price around 0.21$ and a market cap of 77 Million. I added it to my list of coins to follow up below. The first impression I get is that it's similar to Nitrogensporst & Sportsbet.io a centralized BTC sportsbook/casino that also has its own coin. They seem to be taking 1.91-1.91 juice on all their odds which doesn't really solve any problem. I will look into it more and maybe make an account testing it out in case it's possible to actually make a profit. I might do a full post on this one. The BXK token is listed on coinmarketcap but it doesn't fully seem to meet the requirements to be a top 200 coin which looks a bit shady.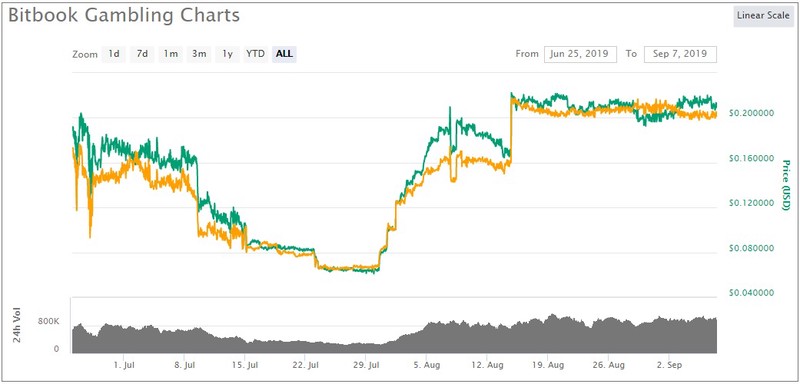 ---
Zensports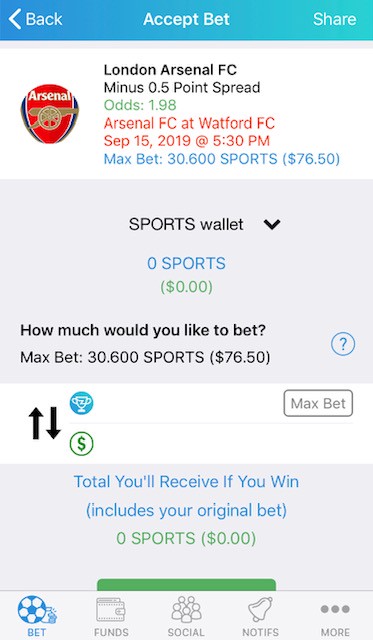 "ZenSports is a peer-to-peer sports betting marketplace where anyone can create and accept sports bets with anyone else in the world, without the need for a centralized bookmaker.". from what I understand it is possible to bet with Bitcoin or their native SPORTS token which runs on ICON (ICX). They have a mobile app on both Apple and Android. I downloaded it to test it out and it looks well made. It looks like they are offering pinnacle odds or at least close to them on at least part of the bets. They allow bets in SPORTS which represent $ amounts in the app but I don't see the tokens being listed on any exchanges so I have no clue how that works. It all looks quite professional including the youtube promotional video. They have a whitepaper but I didn't really look into it as the youtube video pretty much indicates that they are trying to solve non-issues bringing the same talk how current bookies are fraudulent and have slow payouts. The way I look at it, right now they are not offering any solution to a problem. I will continue to keep an eye on this project.
---
Chiliz

I wrote about the Chiliz project a month ago (See Post) saying it was not for me because it's not really about sports betting but seeing the professionalism their actions shows. They had an announcement of a partnership announcement a couple of days back and it turns out to be Binance where they got listed which is a pretty big deal in crypto. They also got a deal and will be used by Athletico Madrid. The token price pretty much doubled the last couple of days but it's still below what it was a month ago when I made the project review.

---
Peerplays

Peerplays which is the platform bookie.pro will run on that also uses the same graphene technology Steem and Scorum run on released Peerplays Grant. This seems to be a program to support developers who want to build on their plaform. They appear to be active lately and are getting involved in esports and also attended the CasinoEsportsConference. All this seems to have gotten the price up over 100% the last month. Still, no real news or signs Bookie.pro will be going out of "play money" stage for now.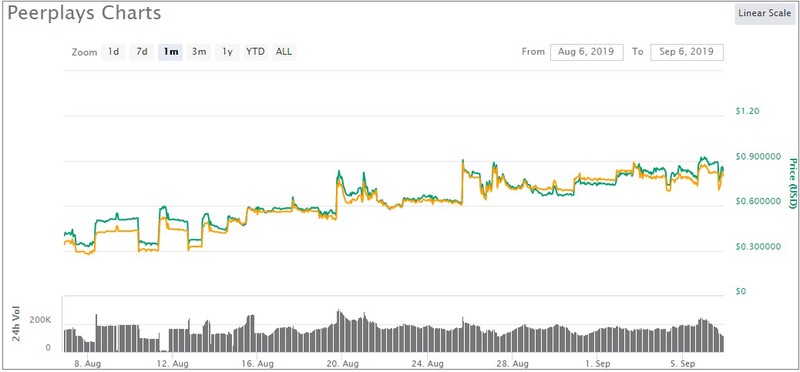 ---
Wagerr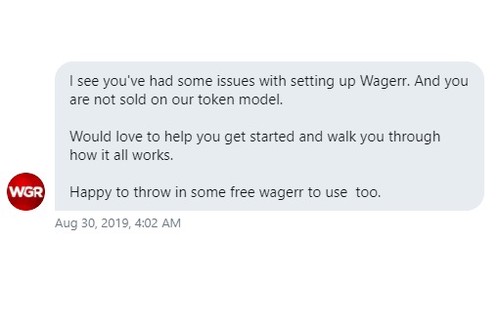 I got contacted by wagerr in my Twitter account (@costanzabets) to offer some help in regard to installing their wallet which didn't work for me (and many others) last time. I started the wallet again which gave an update but it still didn't work for me. So I decided to remove all previous installs (backing up my .dat wallet) and now it seems to have started downloading all the blocks. I might take some bets on the NFL if I manage to get it working and report on my experience next month.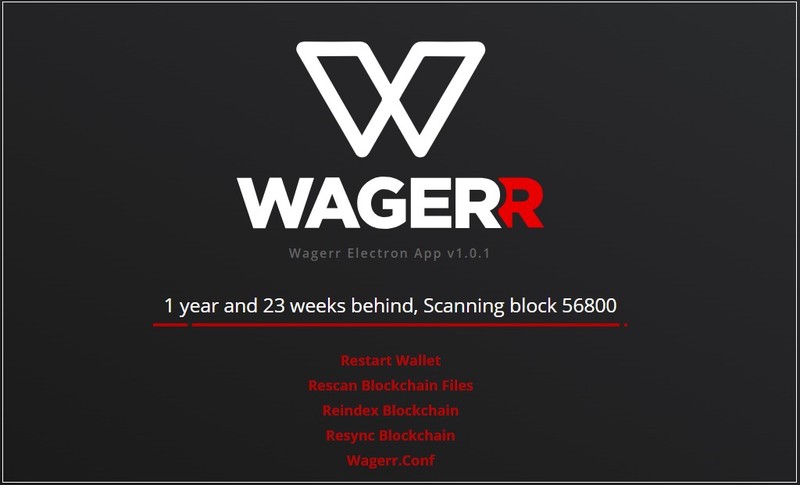 ---
Scorum
Where Scorum took 1 step forward last month, it now took 2 steps backward again. From what I have been reading, Pinnacle no longer has their API available for free unless you do really high turnovers with them. This made their liquidity bot @betty offline again which pretty much killed all action on Betscorum. Their Affiliate program also seems to have been delisted from Biggico. They moved their blogging promotion initiatives from 'What's your favorite stadion' to something more Betting related using their new @scr.predictions account as a loyalty program for tipsters. While it's a step in the good direction, the way it was set up shows that there is limited knowledge about sports betting having most still focussed on the blogging platform and the Search Engine Optimisation. All this while the community who still see the potential hanging in there.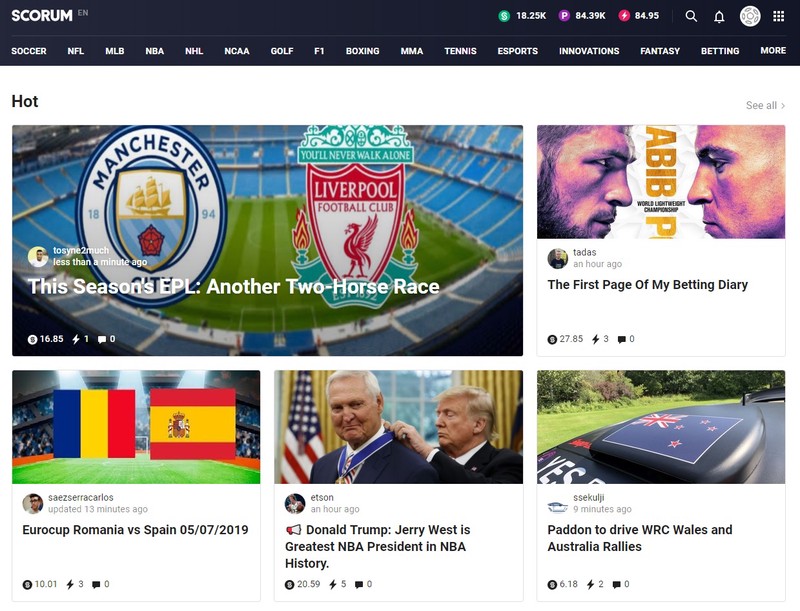 The Scorum Price of 0.009874$ will count toward the Scorum Price Prediction Contest. The winners will be announced along with a new contest on Saturday.
---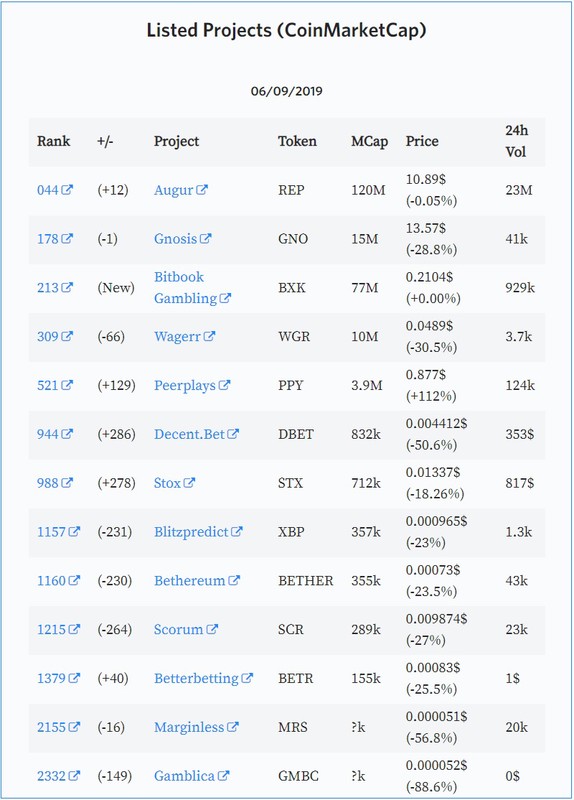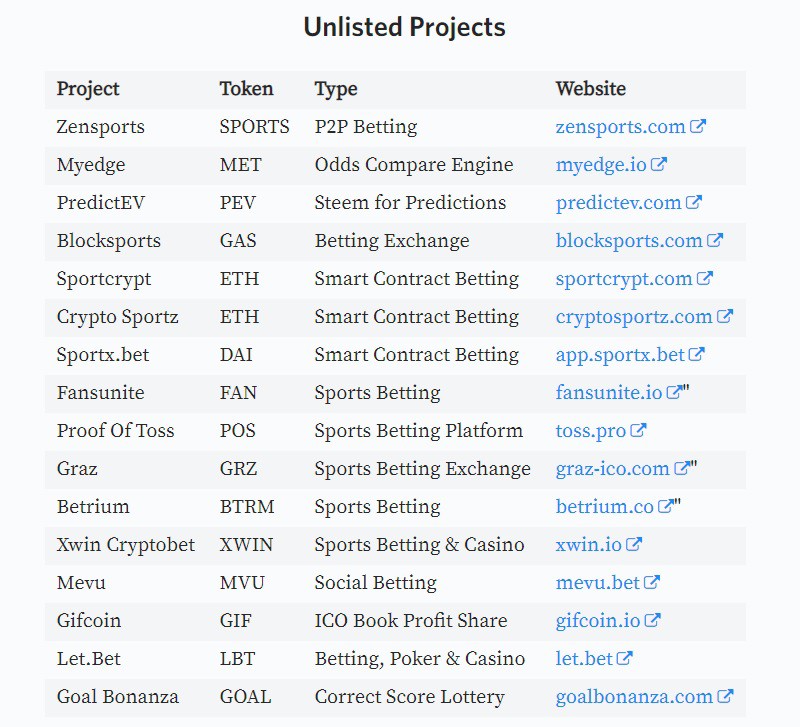 ---
Previous Months
Sports Betting Blockchain July 2019 Update
Sports Betting Blockchain Jun 2019 Update
Sports Betting Blockchain May 2019 Update
Sports Betting Blockchain Apr 2019 Update
Sports Betting Blockchain Mar 2019 Update
Sports Betting Blockchain Feb 2019 Update
Sports Betting Blockchain Jan 2019 Update
Sports Betting Blockchain Dec 2018 Update
Sports Betting Blockchain Nov 2018 Update
Sports Betting Blockchain Oct 2018 Update
Sports Betting Blockchain Sep 2018 Update
Sports Betting Blockchain Aug 2018 Update
Sports Betting Blockchain Jun 2018 Update
Sports Betting Blockchain May 2018 Update
Sports Betting Blockchain Apr 2018 Update
---
Feel free to let me know in the comments if there are newer blockchain projects you know of that have something do do with Sports Betting that has not been added yet to my list.