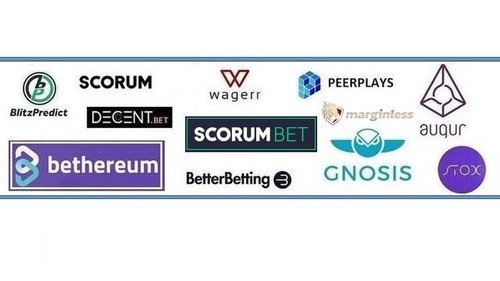 I try to keep track of all the projects that offer Sports betting on a blockchain and making a monthly post with some news surrounding these projects along with price evolutions.

---
News Overview
Similar to most months, most Betting blockchain projects are moving forward without showing huge amounts of progress or major news.

---
Wagerr
Betting against the house on the main net has stopped after March Madness as the team has shifted their focus on the HTML5 wallet which should be way more user-friendly. There was a great article on Medium (Link) with some interesting data on the betting activity on the platform so far and also an interview with the CEO (Link). My confidence in their team is slowly growing again as they are clearly still building their platform and the communication seems a lot better now.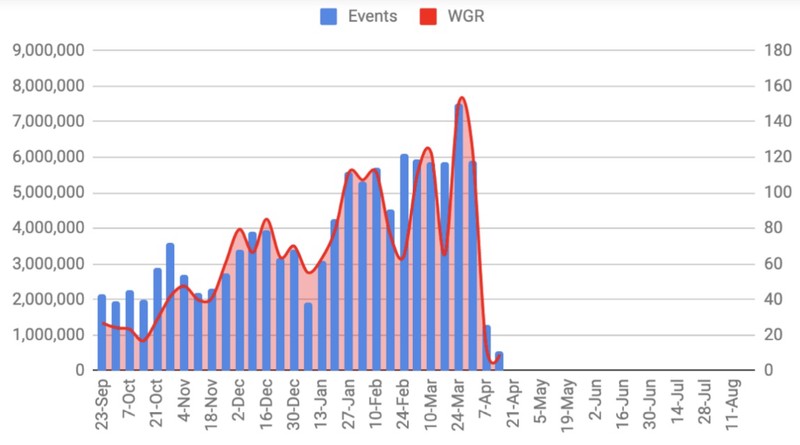 They managed to increase the overall betting volume on their platform steadily as more events were being offered as the chart above (source) shows. I'm looking forward to the HTML wallet and what they will bring next.

---
Blitzpredict
We started to use the Bet verification on Blitzpredict for the SBC League and many have joined since. Last month there were only 5 of us who are also active on Scorum which by now has grown to 18 already! I'm hoping our activity with the SBC League can somehow bridge both platforms increasing the number of users on both.
I'm still very much liking what they are doing even though I don't see many reasons for the XBP token to have a big use case right now. They also seem to have integrated their betting exchange on their website where it's now possible to bet in Ethereum using the Augur platform. I still haven't tried it myself and am sticking just to their predictions platform for now.
Anyone who wants to verify their bets and earn some crypto along the way by blogging about it can join in the SBC League. Check this post on how to enter
---
Scorum
I have not been too optimistic on Scorum the last couple of months (See previous reports in links below) and it is no real surprise to see that this coin is continued being dumped. I have been making these monthly reports for a year now. SCR was not listed on Coinmarketcap back in April 2018, but it was tradable already and had a price of 0.75$ meaning it dropped over 96% of its value despite them having launched an excellent user-friendly betting exchange. It would be a steal right now but there is no reason whatsoever to believe this project will succeed the way it is run right now with the devs working on a centralized Sports Book while their existing platform is basically dying. I hope I'm wrong in this tough. I do plan on making a longer post on the price decline and what I believe are some of the major problems of this platform along with things that can be done to possibly solve them one of these weeks.

---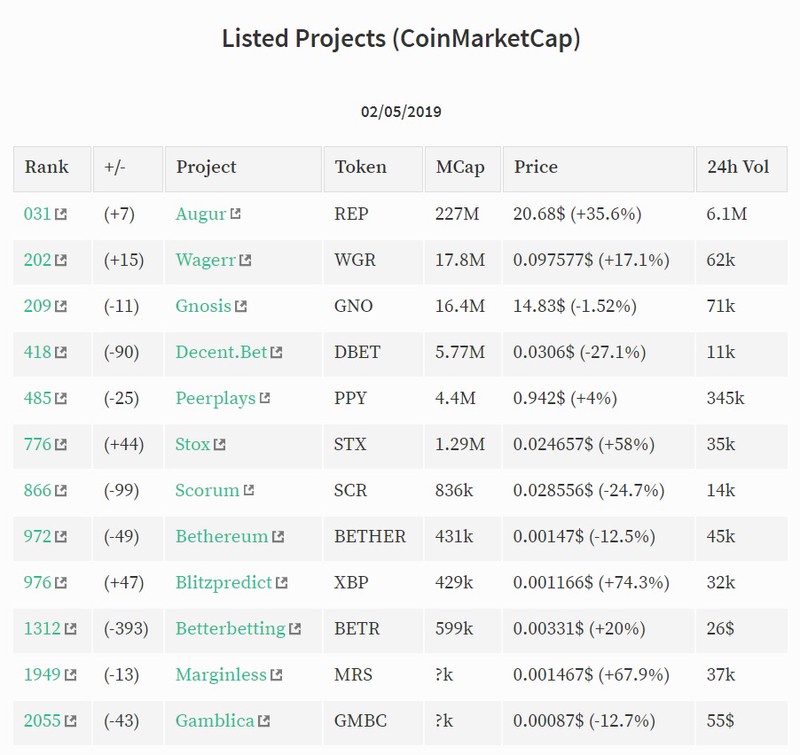 ---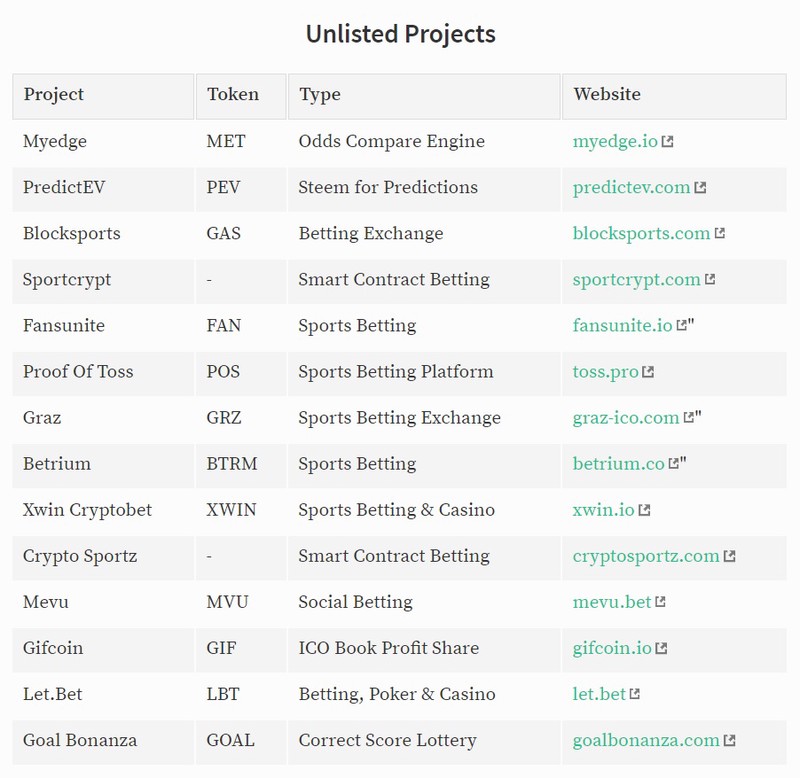 ---
Previous Months
Sports Betting Blockchain Mar 2019 Update
Sports Betting Blockchain Feb 2019 Update
Sports Betting Blockchain Jan 2019 Update
Sports Betting Blockchain Dec 2018 Update
Sports Betting Blockchain Nov 2018 Update
Sports Betting Blockchain Oct 2018 Update
Sports Betting Blockchain Sep 2018 Update
Sports Betting Blockchain Aug 2018 Update
Sports Betting Blockchain Jun 2018 Update
Sports Betting Blockchain May 2018 Update
Sports Betting Blockchain Apr 2018 Update
---
Feel free to let me know in the comments if there are newer blockchain projects you know of that have something do do with Sports Betting that has not been added yet to my list.