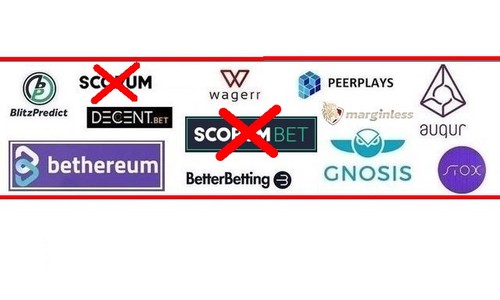 I try to keep track of all the projects that offer Sports betting on a blockchain and making a monthly post with some news surrounding these projects along with price evolutions.

News Overview
The space of Sports Betting Blockchain projects is really moving forward at a really slow pace lately. The potential of this technology combined with betting is great and I still strongly believe it will revolutionize the way we see bookmakers just as Betfair and Asian bookmakers were a step forward. It is however looking like it will all take a lot of time.

---
Mevu
There was some sign of life from this project that I reviewed about a year ago on my Steemit blog (Read Review). They are having a token sale and made a post about it on Steemit pushing it to the trending page. I'm not sure how successful this fundraising will be after many got burned by the ICO craze in 2017. Right now I don't have the slightest interest in the Mevu Project but I will be keeping an eye on it.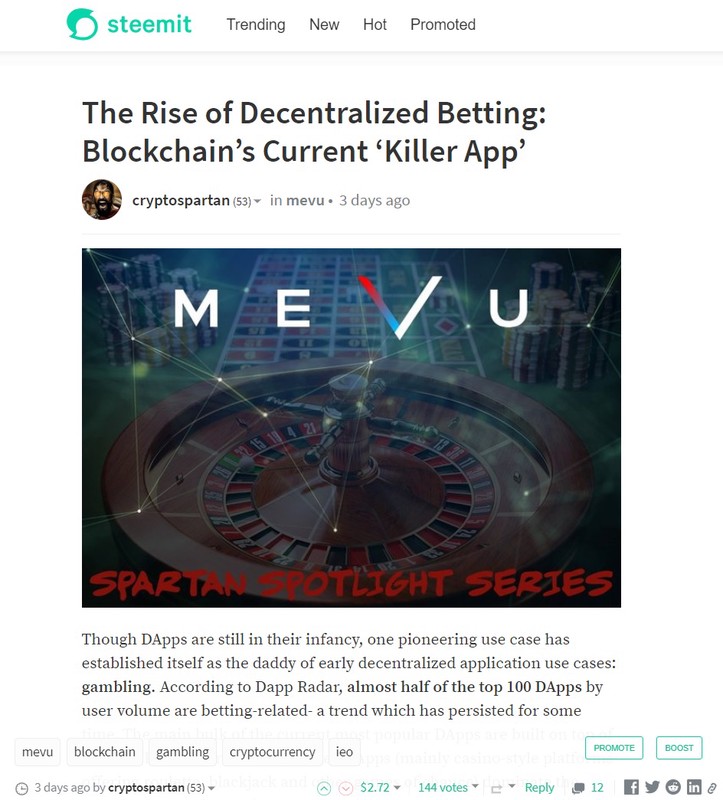 ---
Wagerr
Wagerr came with an update that they are still working on the HTML 5 wallet and released a testnet version on Wednesday May 29th. (See Info Post). One of the things I really dislike is the fact that the odds shown are pre 6% commission which is very misleading. I haven't tested WGR 3.0 out yet. It can be downloaded on Github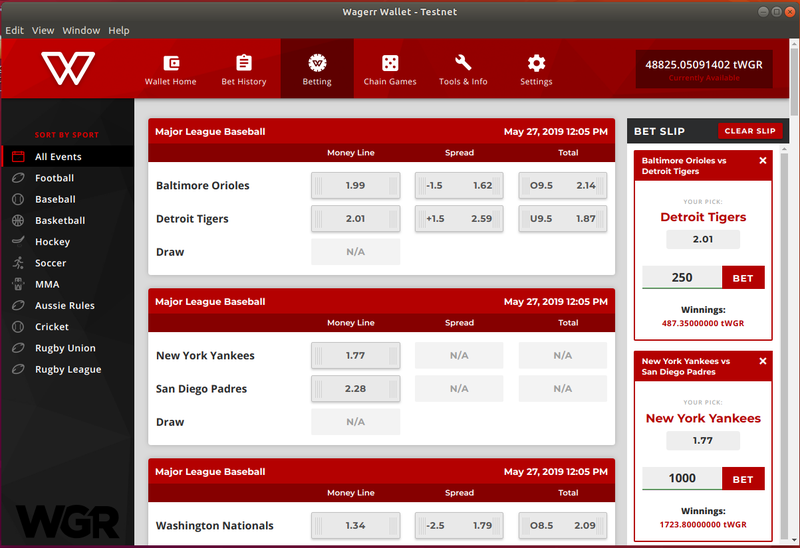 ---
Blitzpredict
The Blitzpredict team continues to bring regular updates which is something other projects (Caugh Scorum) could learn something from. You can read their latest update on their medium blog (Here). Many of us here on Steemit/Scorum are still using their platform to verify betting predictions. I'm waiting for the new Belgian Season and will continue to be active their once that starts again. The main question I can't really answer properly about Blitzpredict is what would give the token value.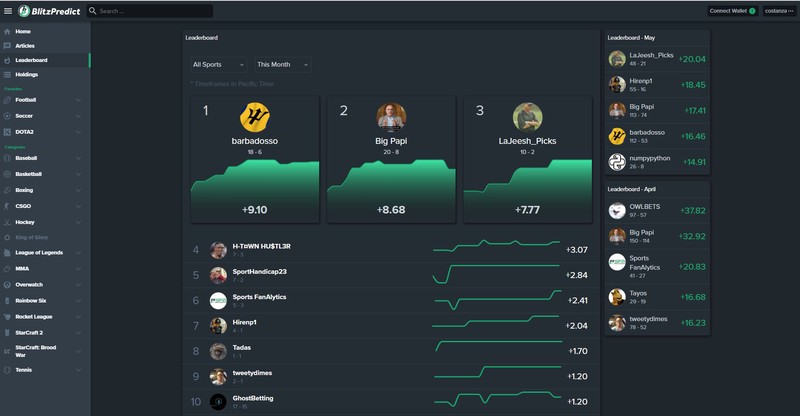 ---
Betterbetting
Betterbetting is one of the projects I similar to Blitzpredict like but I don't see that much of a reason why the token would be valuable. I somewhat neglected this project for a while but it seems they have a betting platform online with odds. (I'm not exactly sure how it operates). The offered odds are similar to what Asian bookmakers are bringing so no real innovation there so far even if it's likely possible to at times get the best odds with them. They integrate with EOS also and now accept bets with BETR, ETH and EOS. I tested it out with EOS using Scatter and my Nano Ledger S but it seems to give an error message. I'd be happy to use them making some bets with EOS and will see if I can find out how to get it working this month. Their platform can be found on betr.bet and offers a wide range of sports and lines with a nice interface. I'll be keeping a closer watch on this one from now on.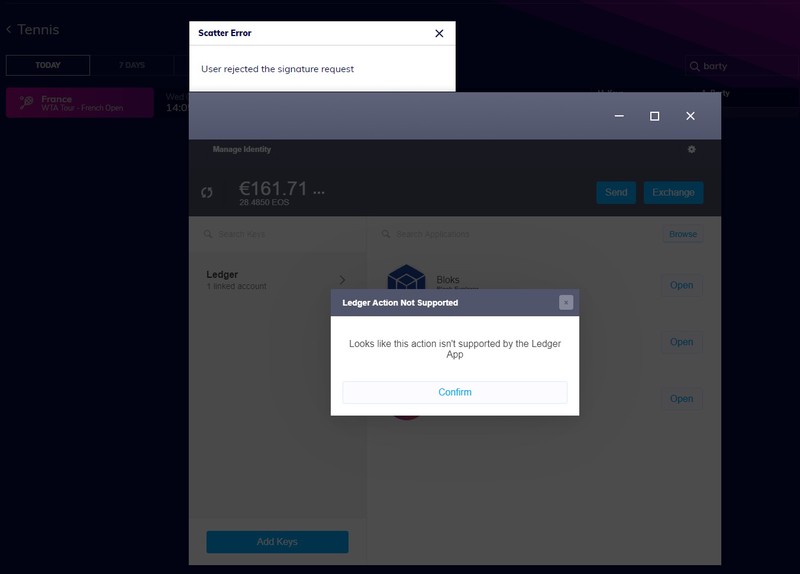 ---
Marginless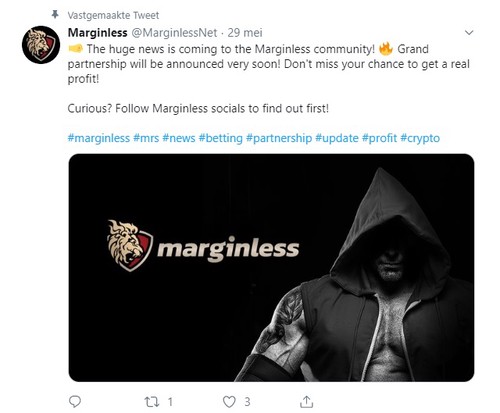 There was a tweet a couple of days ago saying 'huge news will come' with a new partnership which made the price jump. I still don't really take this project very seriously.
---
Scorum
Every month I think Scorum can't fall any deeper, yet each time it succeeds to exceed my already disappointed view in it. It has really come to the point that I lost all my belief in the Development Team and I noticed that I simply stopped caring and I'm not the only one clearly. The way this project has been run is just beyond a disgrace and none of it makes any sense whatsoever. There was some sign of life from the devs last month posting a ridiculous "My Favorite Stadium" post which pretty much indicates the direction they still want to go while they have potential gold in their hands with Betscorum. I acted as a bookmaker on Betscorum for both the Europa League and Champions League Finals and a lot of these offers were still taken up showing again that there are people willing to still use the product giving SCR a real use case if only...


The price dumped -55.7% compared to last month and sits now at 0.0126$ with the market cap being overtaken by Bethereum who have an inferior product but an actual marketing team. The summer is Soccer season is over and with no new sports Betscorum will be even more a Ghost Town. The few that are left on the platform are waiting for a message from @vlad but it's already clear that this likely will be another empty promise time winning message keeping up the facade just like everything they brought the last 4-5 months. I hope I'm wrong and things can still be turned around though.

---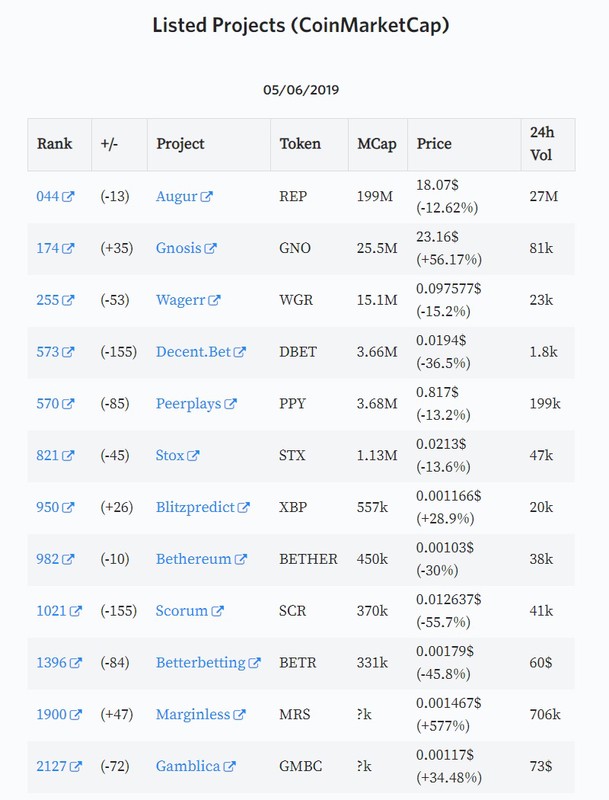 ---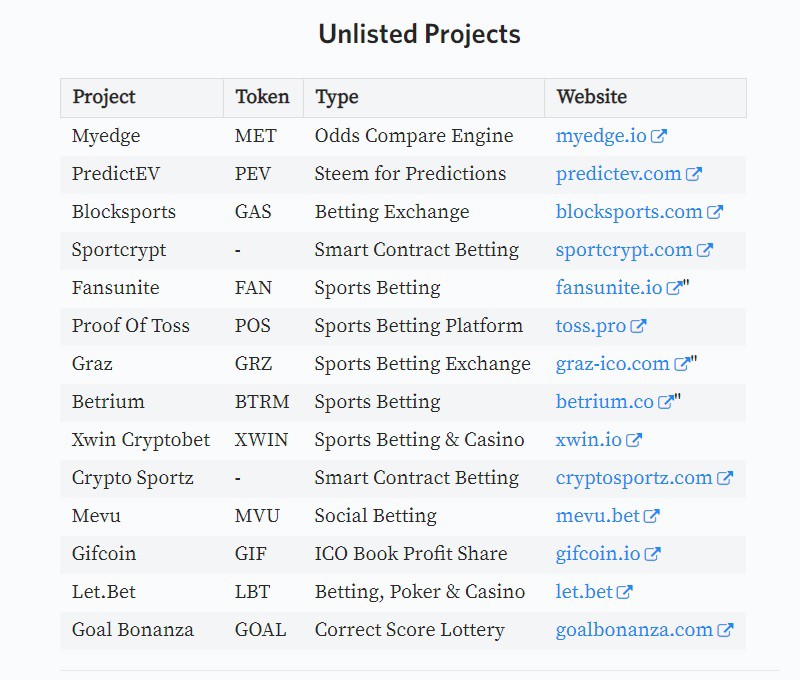 ---
Previous Months
Sports Betting Blockchain Apr 2019 Update
Sports Betting Blockchain Mar 2019 Update
Sports Betting Blockchain Feb 2019 Update
Sports Betting Blockchain Jan 2019 Update
Sports Betting Blockchain Dec 2018 Update
Sports Betting Blockchain Nov 2018 Update
Sports Betting Blockchain Oct 2018 Update
Sports Betting Blockchain Sep 2018 Update
Sports Betting Blockchain Aug 2018 Update
Sports Betting Blockchain Jun 2018 Update
Sports Betting Blockchain May 2018 Update
Sports Betting Blockchain Apr 2018 Update
---
Feel free to let me know in the comments if there are newer blockchain projects you know of that have something do do with Sports Betting that has not been added yet to my list.