I'm making these weekly posts as a way to track my personal pre-game handicapping results along with my live betting action on Belgian Teams. These posts will usually contain some insights when it comes down to my general approach and what I do to increase my chance of beating the market.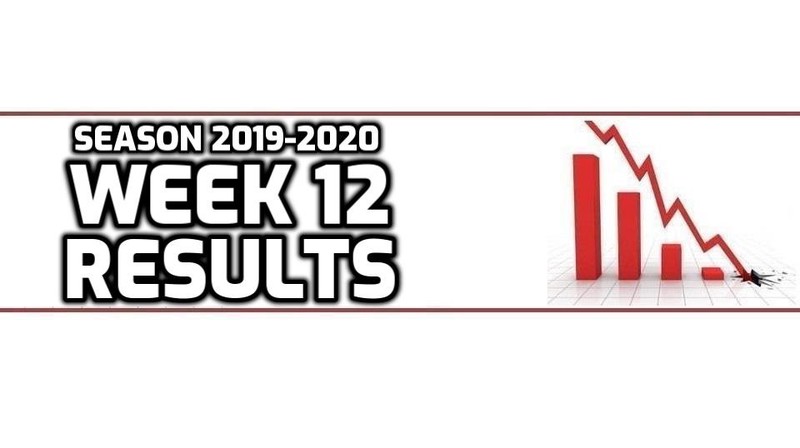 This was probably my worst week so far this season when it comes down to sharpness and I can't complain that I only dropped around 1.5 units. It is really hard to stay on top of your game all the time especially when matches get more boring and few teams have clear patterns as it seems to be right now in the league. One of the advantages of keeping a blog and a close record is that it constantly puts a mirror to your face which helps to recognize these little dips.

I got into 4 big positions this week with everything on the side mostly being some smaller trading positions.

The First was Anderlecht which was somewhat of a gamble that didn't work out. Chadli being out last-minute certainly had a big effect on this match. Having my main bet on the 1H -0.25, on the other hand, was the right choice and only made me lose half (-1.35 units on that match).

Zulte-Waregem along with the late over was the second position. It was a textbook play on the better team to finish the match on the counter taking both the +0 and Over very late in the match which resulted in a +1.39 unit profit. These are generally hard to share because it involves 2 bets and they are very late in the match. I did get the +0 out on the SBC discord but didn't get to take that on copytip because the turnover fee in case of a push cuts into the profit margins too hard.


Racing Genk over was the next one. I'm quite pleased with that bet as it easily could have won and the value was there. Unfortunately, the goal didn't come resulting in a -1.04 unit loss.

The final spot was the live under in Waasland vs Mechelen right after the 1-1 was scored in minute 54'. I expected the match to slow down a bit which didn't exactly happen right after the 1-1. An unfortunate own goal caused the 1-2 and very late in the match the 1-3 came as it often does. I did manage to cut my losses to -0.1 unit with the trading but the main bet did -0.9 units. Out of 4 big positions, this is the only one I really regret taking.

All 4 combined this made for -1.9 units.

---
Copytip


The classical trap of following someone is that often times people start doing so after a hot run. While I'm up 19.31% on flat stakes on all the 64 selective pre-game and live bets I took this season, more copiers came recently making the little downswing I have been in the last 3 weeks much more heavy. I'm quite confident in the long term and I'm not all that much concerned about these short term swings even though I can't say I enjoy them.

---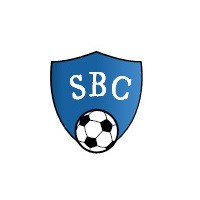 The new Live-bet channel on the SBC Discord Server that is there now for notifications really seems to be working. Special thanks to @acelad who has also been sharing his bets over there. I will be keeping track of the results there. So far 33 bets have been posted with a total stake of 31.25 units and a solid +5.79 units profit. more on these numbers in my next live results update post...

Discord Live-Bets Week 12

Zulte-Waregem +0 @ 1.83 (85' 1-0) FT 2-0 WON
Racing Genk vs Cercle Brugge Over 1.5 @ 2.19 (80' 1-0) FT 1-0 LOST
Waasland vs Kv Mechelen Under 3.25 @ 2.08 (54' 1-1) FT 1-3 LOST

---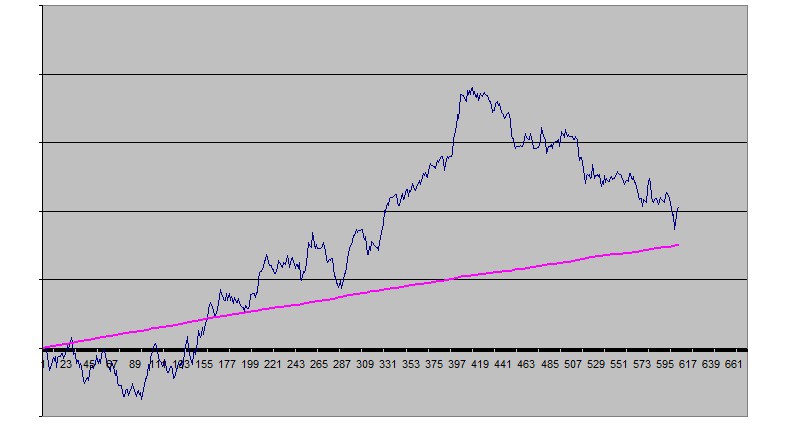 I'm at +4.81% ROI on the season which certainly is something I would sign for. I will have to turn things around so I will tighten up and put all my focus on it during the mid-week matches.

---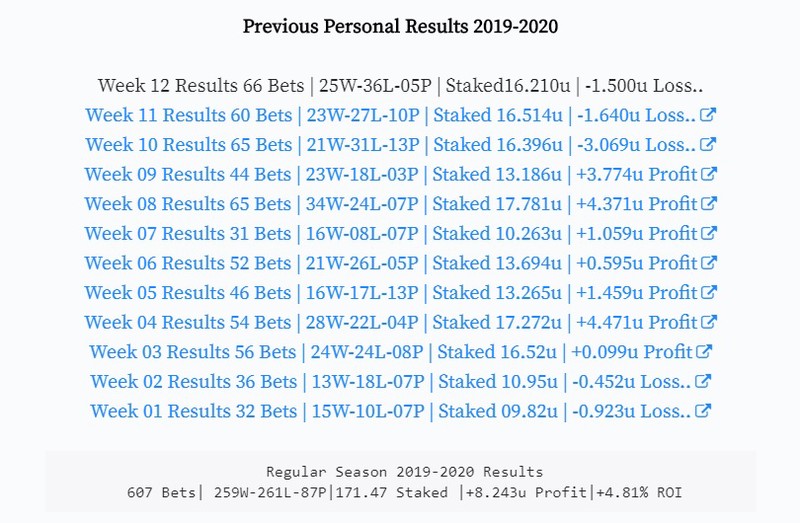 Let me know in the comments how your own betting week was or leave a link to your own results tracking post and I'll make sure to give it an upvote!