I'm making these posts weekly as a way to track my personal pre-game handicapping results along with my live betting action on Belgian Teams. These posts will always contain some insights when it comes down to my general approach and what I do to increase my chance of beating the market.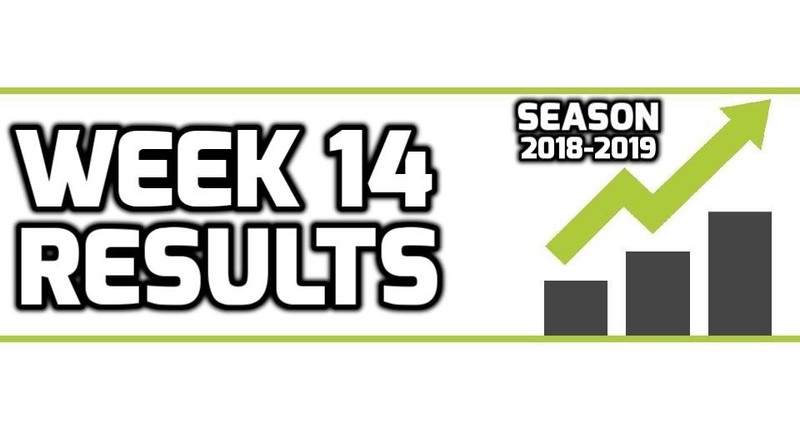 This was one of those weeks were nearly all ideas were spot on to the point where it could / should have resulted in one of those 6+ Unit Profit Weekends. A series of unfortunate events decided otherwise though and it's actually crazy how I managed to still make 2 units profit this week.

Oostende vs Charleroi: One of the bigger bets I had was on the under in this match. It pretty much turned out in a boring match that's a torture to watch. Goals that came out of the air in minute 86' and 90' pretty much screwed this one up.

Cercle Brugge vs Moeskroen: I was live on Cercle Brugge 1H +0 @ 1.85 as they dominated. Moeskroen got a red card after I took the bet, Cercle missed a penalty, continued to dominatd the game to see moeskroen score the 0-1 from their first chance. Multiple big chances by cercle were saved resulting in a lost bet.

AA Gent vs Kortrijk: AA Gent again played very poorly and Kortrijk took the 0-1 lead. In the 2nd half AA Gent pretty much finished 100% of their chances and were rewarded a penalty that should have never been one. Even though Korijk also did not play their best match, the var making a huge mistake on the penalty really screwed them over.

Stvv vs Zulte-Waregem: Zulte-Waregem played a great 1st half but were denied a goal by the VAR for no reason whatsoever. If you watched this match with the idea of the refs being bought by fixers you would say they are doing it too obvious. (I'm not saying the match was fixed, just that the var and refs are a real joke at times.)

These things tend to even out over the course of a season thoug, it's easy to focus on the unfortunate situations while overlooking the lucky ones. I'm always very aware of the denial which is part of human nature. Very few sports bettors actually do this and in a way prefer to get lost in their own confirmation bias. Something I always try to do while watching a match is to imagine I am on the opposite of what I actually took. This little though experiment pretty much allows you to see the match in a much more neutral way without fooling yourself.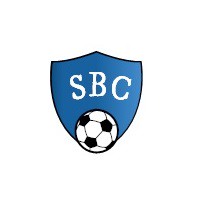 I continue getting more selective on the Live bets I'm sharing on Discord. 'Only' 5 bets this week of which none had bigger stakes.

Discord Live-Bets

Oostende vs Charleroi Under 2.5 @ 1.85 (HT 1-0) LOST
Cercle Brugge 1H +0 @ 1.85 (14' 0-0) LOST
AA Gent vs Kortrijk 1st half Under 1 @ 1.81 ( 15' 0-0) PUSH
Antwerp +0.25 @ 1.98 (55' 0-1) WON
Waasland +1 @ 1.82 ( 0-1 13') WON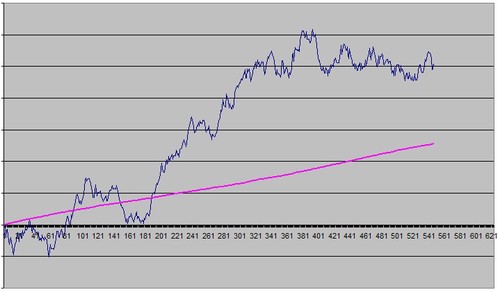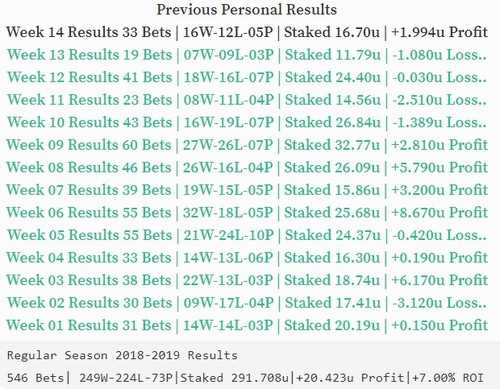 Let me know in the comments how your betting weekend was !