I'm making these weekly posts as a way to track my personal pre-game handicapping results along with my live betting action on Belgian Teams. These posts will usually contain some insights when it comes down to my general approach and what I do to increase my chance of beating the market.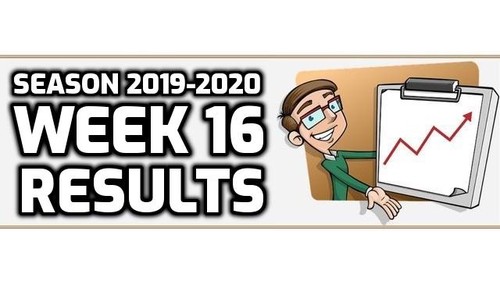 Week 16 is one where I'm left with mixed feelings. On the one hand, I managed to make over +2 units profit while I the same time the stronger positions I recommended as a tipster failed and resulted in a loss. I get in so many different spots (66 last week) that it's impossible and impractical to share them all. most times the selective bigger bets perform better and they still do over the season going +13.84% ROI on 70 tips compared to my overall personal results which are now at a solid +4.89% after 806 bets.

---
Copytip
Right now looking at the short run, the 'Classic Scenario' is taking place on Copytip. Starting out with a very good run, picking up quite some followers in the process to get hit with some regression to the mean. For me, nothing really changes though as the only thing that I'm occupied with is my own record there which is currently at a +13.59% ROI. This weekend was quite brutal going 0 on 3 with the bet that would have won not having been accepted because the odds dropped the moment it was submitted.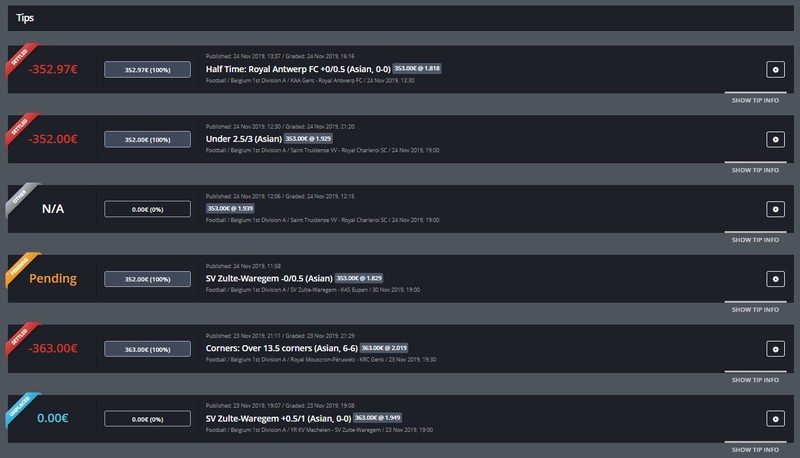 ---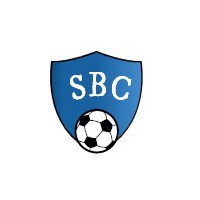 I shared a lot of my smaller and trading positions in the live-betting-chat channel on the SBC Discord Server which did very well. The couple bigger ones here also didn't go along with it though.

Discord Live-Bets Week 16
Waasland-Beveren 1H +0 @ 1.961 (1-0 31') HT 1-0 PUSH
Moeskroen vs Genk Ck Over 13.5 @ 2.04 (78' 6-6) FT 6-7 LOST
Antwerp 1H +0.25 @ 1.820 (8' 0-0) HT 1-0 LOST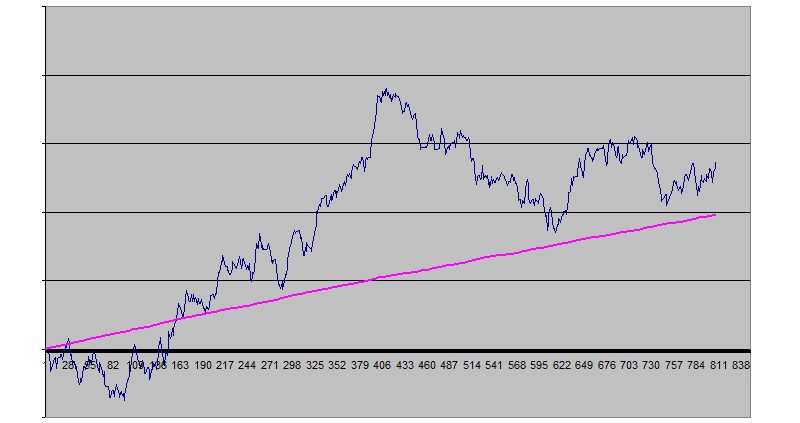 The overall season results graph also still look healthy even though I'm very aware not much is needed to take it all down or make it go up like crazy.

---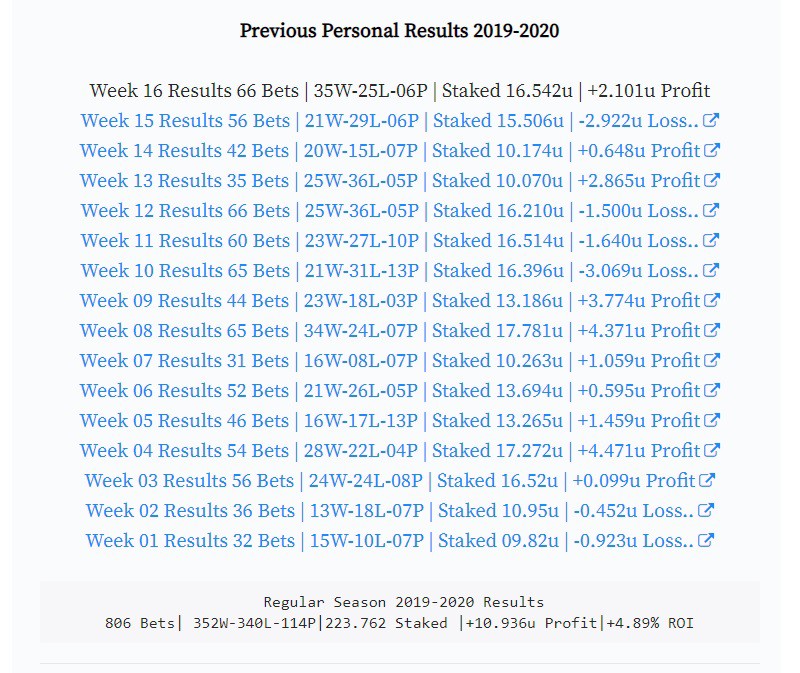 As always, let me know in the comments how your own betting week was or leave a link to your own results tracking post and I'll make sure to give it an upvote!