I'm making these weekly posts as a way to track my personal pre-game handicapping results along with my live betting action on Belgian Teams. These posts will usually contain some insights when it comes down to my general approach and what I do to increase my chance of beating the market.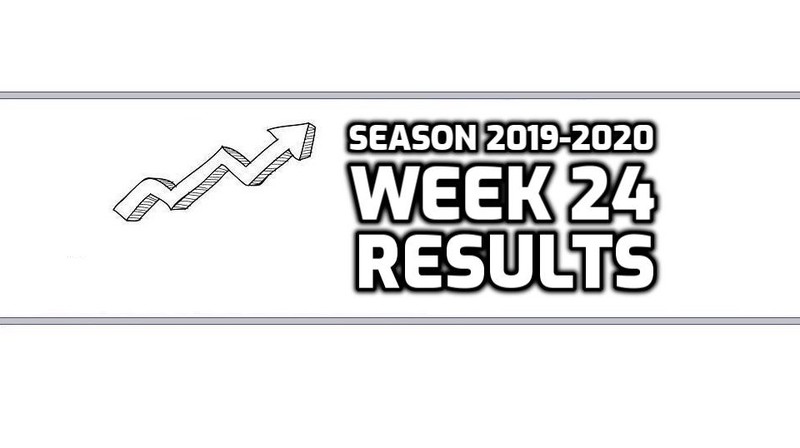 The grind pretty much continues with a little bit of profit in week 24 of the Regular Season. I continue being is somewhat of a period where I'm not willing to take big risks that potentially bring about big swings (up or down). I did manage to get in some very early positions where the odds closed way lower which always is the best indications. Only 1 out of 3 ended up hitting though.

It's quite the challenge to outsmart the Asian market on gameday let alone do it with confidence as each match seems to have some aspects to it the bring about doubt. I do however continue to learn week by week which should help me identify great betting spots in the future. each week I take the time to sit down, go through all of the played matches and identify what the best betting spots were and why. Doing thigs like this really helps to continue having an edge on the market which is always evolving. I continue to take it slow with a more cautious approach for as long as I need.
---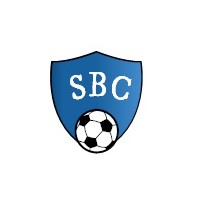 Again a week with no official live bets on both the SBC Discord Server and on copytip I do continue to share some smaller betting and trading spots for those who are interested.

Discord Live-Bets Week 24
No Bets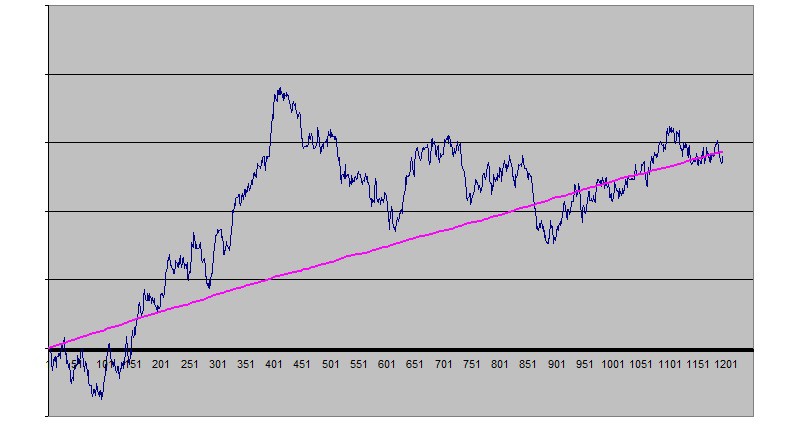 I continue to move along with the expected profit pink line and can't complain all that much about the +3.5% ROI Range. I'm still waiting to get myself a big win-a-lot / Lose-a-little winner and avoid the lose-a-lot / win-a-little spots. 6 more weeks before the end of the regular season and I can't wait to see how it all evolves.

---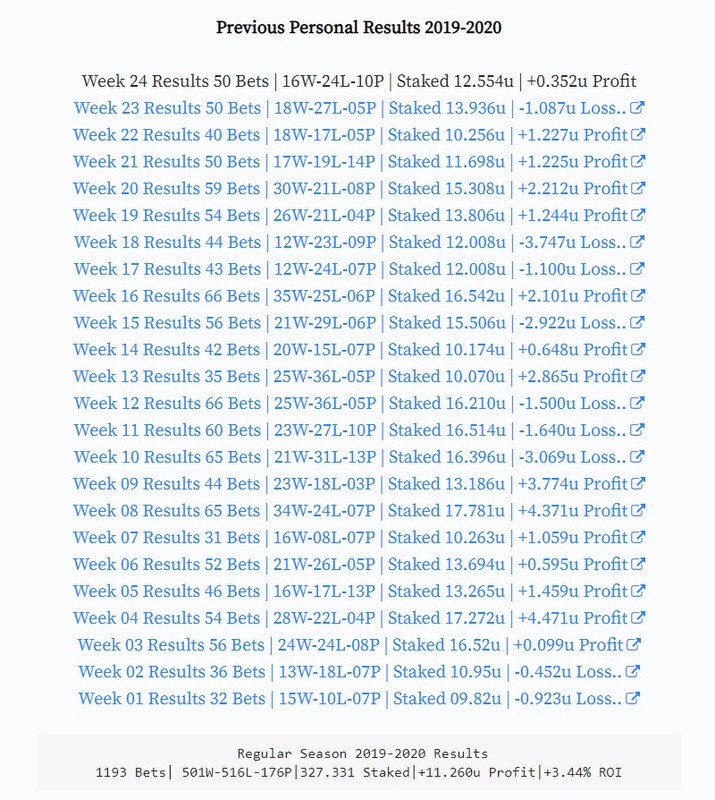 As always, Let me know in the comments below how things went for you last week or leave a link to your own results tracking post and I'll make sure to give it an upvote!