I'm making these weekly posts as a way to track my personal pre-game handicapping results along with my live betting action on Belgian Teams. These posts will usually contain some insights when it comes down to my general approach and what I do to increase my chance of beating the market.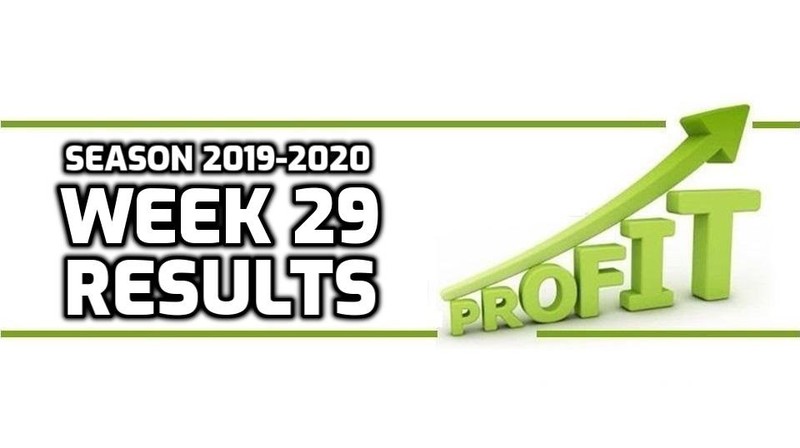 All matches are played at the same time in the last 2 weeks of the regular season which makes betting a lot more complicated and difficult. I take most of my bets live these days and I was restricted to radio reports but still managed to get over 1 unit profit despite the limited volume. As often is the case, it could have gone the other direction with my main position being 1 unit on the late corners in the KV Mechelen match which ended up winning but could have lost as well. I also covered the 2nd division final which brought in some profit.

Next week will be the same deal and I continue to have a rather low betting and staking profile going into the Playoffs.

---
Copytip
I haven't had many bets as of late on Copytip which causes some followers to drop out. I don't mind so much as the only real aim is the have a positive ROI in the long run there. In times like the markets are pretty tight along with not having the highest confidence and form, I rather not take any bets instead of forcing any action. I did take my biggest bet of the week there which ended up as a winner and am still at +8.97% ROI on the Season after 80 Bets so all is going as planned in that regard.


---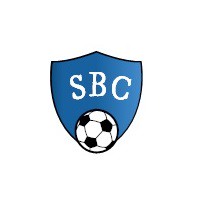 That bet was also shared on the SBC Discord Server and I do plan to make a record update on those likely at the end of the season.

Discord Live-Bets Week 29
Kv Mechelen vs Eupen CK Over 8.5 @ 1.943 (6-1 78') FT 8-2 WON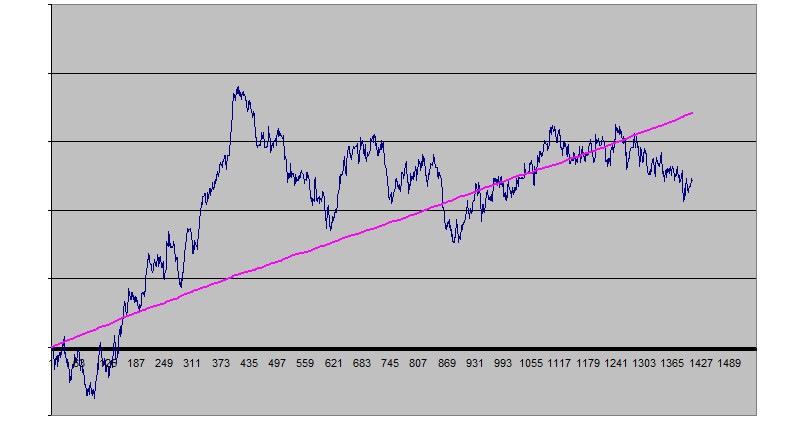 Looking at the graph it doesn't really feel like a winning week and I'm still below the expected profit pink line. I mentioned before that I tend to reduce risk when being 'down' while not mind being a bit more adventurous when I'm way up there. I'm close to a total of 10 units profit again also which is the number I have in my head which makes it worth all the effort I put in. I do still highly enjoy the entire process of handicapping and trying to beat this market though.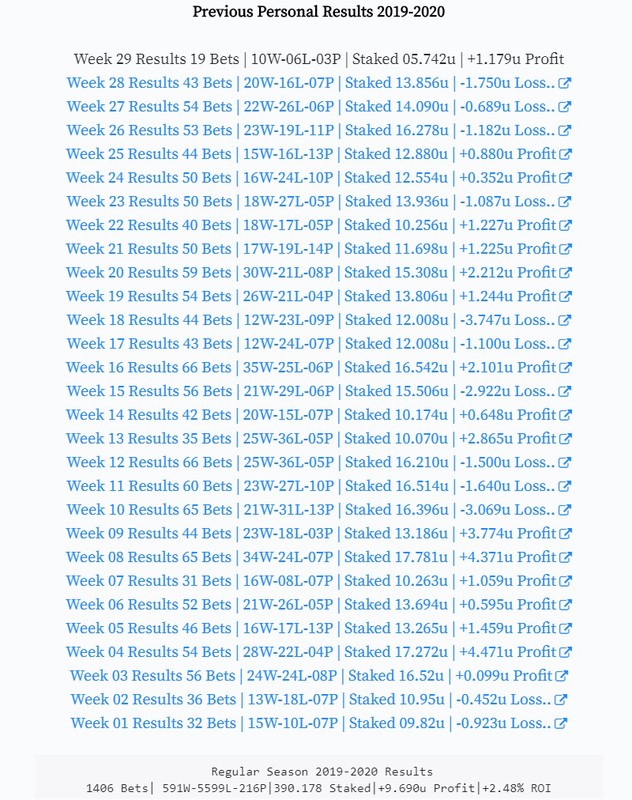 As always, Let me know in the comments below how things went for you last week or leave a link to your own results tracking post and I'll make sure to give it an upvote!