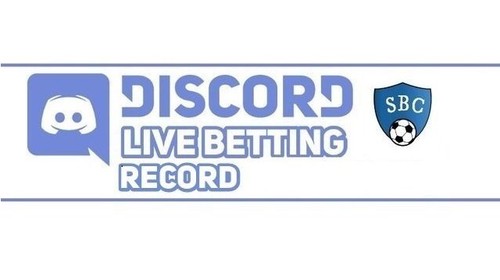 The regular season is exactly halfway and I always look back at the betting record of live bets I shared on the SBC Discord. We now have a separate section just for the bets themselves which makes it easy for notifications. I will be keeping track of everything that is being posted there on a monthly basis.
---
Season 2019-2020 Week 11-15
As the season progresses, teams usually get valued more correctly which means it takes more to find actual good betting spots. This mostly reflects on the volume as the number of big bets taken all at once goes down. The will always be edges on the market though and often it's just a matter of being patient and most of all not forcing any action. I did manage to finish the last 5 weeks with a slight +0.540 unit profit on 10 bets which is reasonable.

Copytip
I also took most of these bets on Copytip where they can be followed automatically at the same odds I'm getting myself. I do tend to exclude the late Draw No Bet options because the chance of a push is too high which highly decreases their value because of the small turnover fee that is in place.


---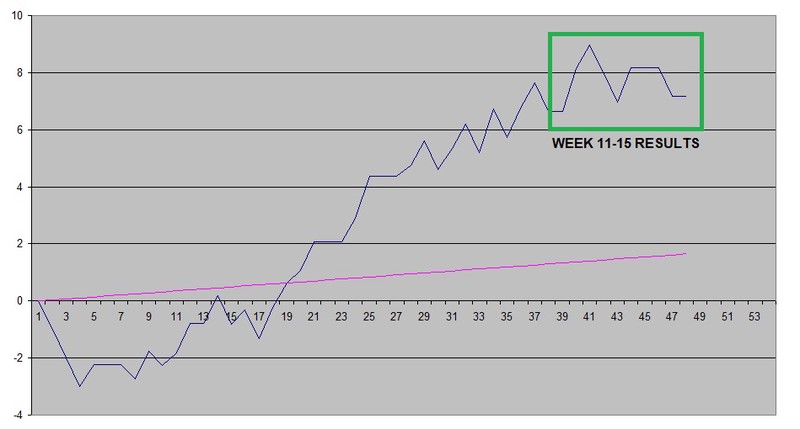 Previous Live Results Roundups
Week 01-06 | 25 Bets | +4.365 Units Profit | +17.46% ROI
Week 07-10 | 12 Bets | +2.264 Units Profit | +18.87% ROI
Week 11-15 | 10 Bets | +0.540 Units Profit | +05.40% ROI

2019-2020 Live Results | 047 Bets | +7.169 Units Profit | +15.25% ROI
2018-2019 Live Results | 254 Bets | +14.221 Units Profit | +5.60% ROI
---
SBC Discord #live-bets Channel Results Oktober 2019
The New Channel started out great with me and @acelad sharing our live bets. (Deca also joined in November). 43 Bets in total produced a profit of +5.49 units | +13.73% ROI. It's still very early to tell and a lot more volume will be needed to paint an accurate picture.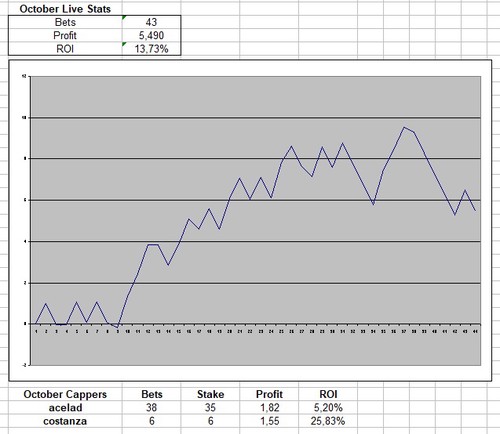 ---
Feel free to join us during this month's action in the SBC Discord Channel when the season continues next weekend. If you are interested in sharing your own live bets having them included make sure to contact me on the Discord!