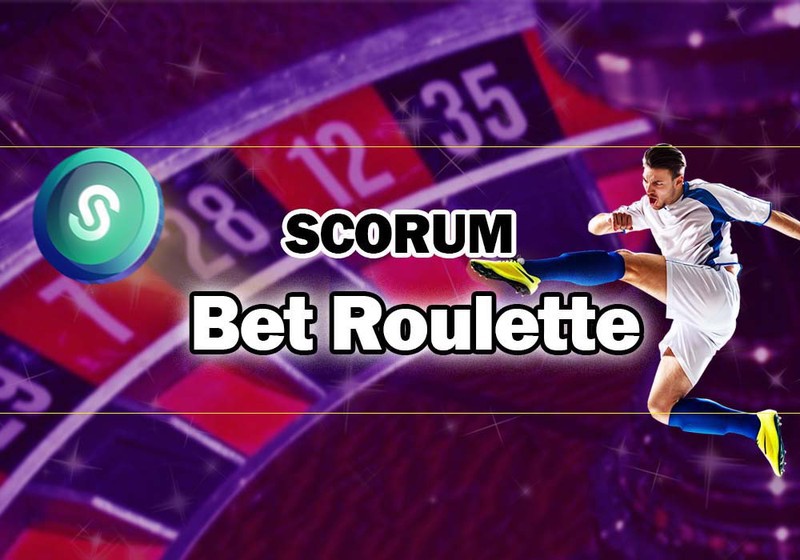 Hello everyone! Here we are again with the appointment of bets combined with luck! Last week we had 8 participants, not bad but I hope that the numbers of the participants will grow from week to week to make roulette more fun!
I know, we are in the summer and many of you will be on vacation or busy in something else, so I hope to soon see the name of so many users trying to win the 50 SCRs reward up every week!
The winner of last week, @tadas, did not send me the screenshot of his bets yet, no problem, I will publish it as soon as possible!
Let's start with the rules summary!
Ciao a tutti! Rieccoci con l'appuntamento di scommesse abbinate alla fortuna! La scorsa settimana abbiamo avuto 8 partecipanti, non male ma spero che i numeri dei partecipanti crescano di settimana in settimana per rendere la roulette più divertente!
Lo so, siamo in estate e molti di voi saranno in vacanza o impegnati in altro, quindi spero di vedere presto il nome di tantissimi utenti che cerchino di vincere i 50 SCR in palio ogni settimana!
Il vincitore della scorsa settimana, @tadas, non mi ha recapitato lo screenshot delle sue scommesse, nessun problema, lo pubblicherò appena possibile!
Partiamo con il riassunto del regolamento!
Contest rules:
Every week I will chose a football match and you will have to write a prediction in the post comments.
Valid bets are only 1, X, 2.
The names of those who have written the right prediction will be placed on https://wheeldecide.com by me and the wheel will chose the winner!... I will film everything live!
After that I will upload the video to the official Youtube Scorum Italia TV (Give us a like if you want to help us to grow the channel) I will reply to your comments with the link.
The winner will get 50 SCR and must bet them on Betscorum.com on how many matches and odds he want.
He will have to take screenshots as bet-proof and send it to me on Discord or Telegram via PM (my nickname is always @dexpartacus) and I will publish it in the next week post.
Regole del contest:
- Ogni settimana sceglierò una partita e dovrete scrivere una previsione nei commenti post.
- Le scommesse valide sono soltanto 1, X, 2.
- I nomi di coloro che hanno scritto la giusta previsione verranno immessi da me https://wheeldecide.com e la ruota sceglierà il vincitore! ... Filmerò il tutto dal vivo!
- Dopodiché caricherò il video sul canale Youtube ufficiale di Scorum Italia TV (Dateci un like se volete aiutarci a far crescere il canale) risponderò ai commenti con il link del video.
- Il vincitore riceverà 50 SCR e dovrà scommetterli su Betscorum.com su quante partite e quote desidera.
- Dovrà fare uno screenshot come prova di scommessa.
- Potete inviarmi lo screenshot su Discord o Telegram tramite Messaggio Privato (il mio soprannome è sempre @dexpartacus) e lo pubblicherò nel post della settimana successiva.
⚽️⚽️⚽️⚽️⚽️⚽️⚽️⚽️⚽️⚽️⚽️⚽️⚽️⚽️⚽️⚽️⚽️⚽️⚽️⚽️⚽️⚽️⚽️⚽️⚽️⚽️⚽️⚽️⚽️⚽️⚽️⚽️⚽️⚽️

The match chosen for this week is:

⚽️⚽️⚽️⚽️⚽️⚽️⚽️⚽️⚽️⚽️⚽️⚽️⚽️⚽️⚽️⚽️⚽️⚽️⚽️⚽️⚽️⚽️⚽️⚽️⚽️⚽️⚽️⚽️⚽️⚽️⚽️⚽️⚽️⚽️

👩‍🎨 Remember that the Bet⚡️Roulette logo contest is still active! 👨‍🎨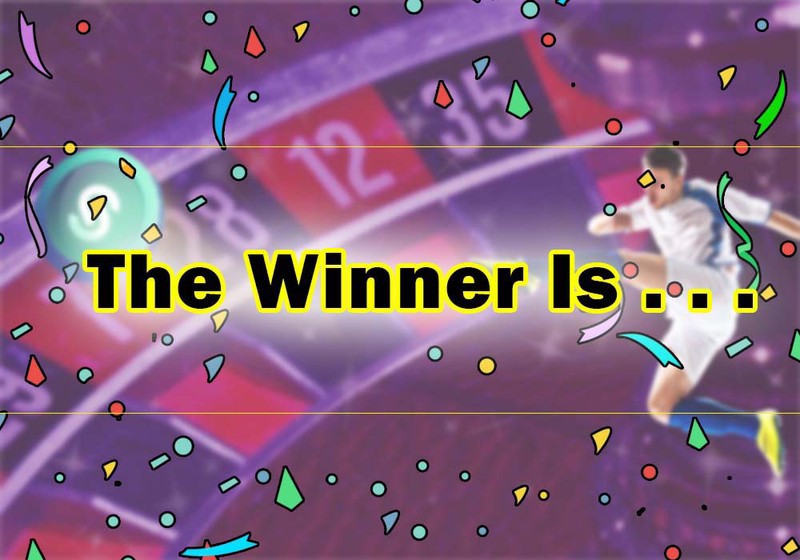 For now we have had only one participant, the legendary @jon.bonomo, the Cover and photo above are part of his great work so far! I know for sure that at least one other user is trying to compose their work! Thanks to both of you!!
If you are interested in participating you can read the rules here.
When I will received all the drawings I will make a special post to let the community choose the winners!
I wish you good luck to you all for your bets and good luck also if you want to participate at the contest in the contest!

A big hug and see ya soon!
Ricordatevi che il contest per il logo di betroulette é ancora attivo! Per ora abbiamo avuto un solo partecipante, il mitico @jon.bonomo, la foto principale e quella che vedete qui sopra fanno parte del suo finora ottimo lavoro! So di certo che almeno un altro utente si sta cimentando nel comporre il proprio lavoro! Grazie ad entrambe!!
Se siete interessati a partecipare potete leggere il regolamento qui.
Auguro a tutti voi buona fortuna per le vostre scommesse ed anche buon lavoro se volete partecipare al contest nel contest!
Un abbraccio a tutti ed a presto!
🏆 🥇🏆 🥇🏆 🥇🏆 🥇🏆 🥇🏆 🥇🏆 🥇🏆 🥇🏆 🥇🏆 🥇🏆 🥇🏆 🥇🏆 🥇🏆 🥇🏆 🥇

Join the sport revolution & considering to vote us as witness (Scorum-Italia) and check for other witnesses like:
@stimp1024
@waveyourflags
@bro-delegate
@sahkan
You can vote witnesses here.