2 bets for today right now, waiting for a 3rd to come.
First of all, my favorite bet so far (3/3). After Nurkic, Jokic and Gasol, time for the rookie Wendell Carter to face Brook Lopez and to take less rebounds than usually. I am less convinced by this one for few reasons : I am a bit afraid of the blow out which may change a bit the game, and Carter is a bit more used and more efficient last 4/5 matches, taking more rebounds. His average is therefore a bit underestimated. However it worked so well on the 3 first bet I want to try it again.
Second bet is on the under rebounds on Simmons. I watched the integration of Butler. It changes the way of playing of the Sixers which was quite predictable. What was obvious is that Simmons and Butler leave the game organisation to Embiid, and if few days/weeks ago we were seeing Simmons and Embiid fighting for defensive rebounds, now it seems clear : Joel is the boss, let him get the stats. I think Simmons double double will become less and less frequent. Let's see if it continues like this !
And last, I am waiting for the Under rebounds of Chandler. Defensive rebounds in the paint are for Embiid it's obvious. Chandler only got 1 in the 2 last matches. He got 3 off RB against Orlando but I think against Gobert it should be more complicated to get much. So whatever the cut (4.5, 3.5, even 2.5), the Under looks interesting to me if the odd is high enough.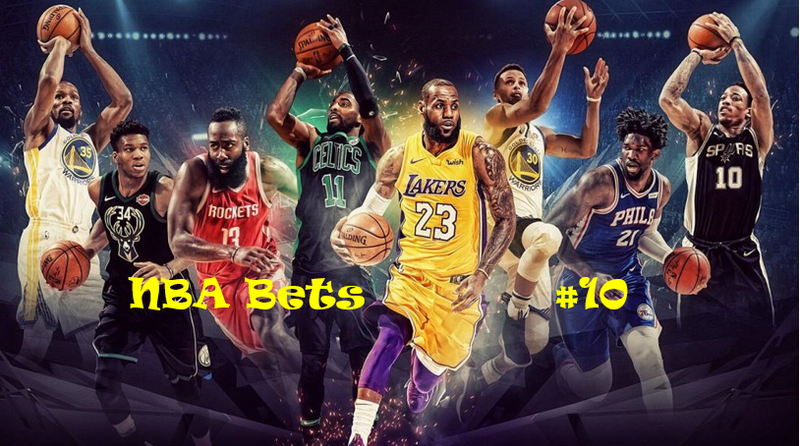 Wendell Carter (Under 7.5 RB) @1.900
Ben SImmons (Under 9.5 RB) @1.684
Wilson Chandler (Under ? RB) @?
Previous bets and results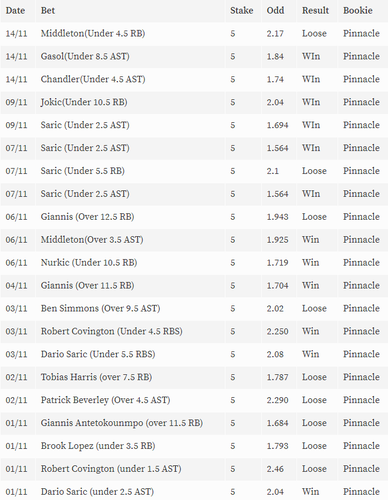 Overall results
Bets (Place / Win / Loose) : 20 / 11 / 9
Staked : 100 Units
Result : 2.99 Units
ROI : 2.99%