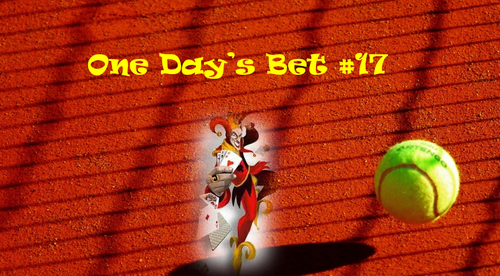 A little redesign to suit more with the subject of my publications (Thanks @costanza for the advice and picture) , and since the topic starts to get some data, I will post results at the end of the week.
[US Open] - QF - Cilic VS Goffin :
Over 40 @1.961
Quarter Final of the US Open, it starts to get interesting with high level matches. Cilic is Cilic, barely never any ups and downs, capable of beating almost everyone, and member of the top 10 ATP ranking for ages, there is almost no chance we see a mismatch from him here.
Goffin comes back from a difficult injuries time, and retired in SF at Cincinnati so he is a little bit less reliable. However, when we look at the performances so far at Cincinnati and at the US Open, a loss against king Roger, and that's all. The rest is victories including Del Potro and Anderson.
They played 12 sets in direct opposition and in only one there was more than a break.
The only probable situation for a 3 set is for me if Goffin got injured again, but he knows his physical weaknesses so does not hesitate to give up, meaning a push for the bet.

A tie break is for me likely and a 4 sets match too. Meaning in 3 sets 27 games have to be played (6/3 6/3 6/3, more than one break per set in average). This situation is for me happening more than 1 out of 3 times.