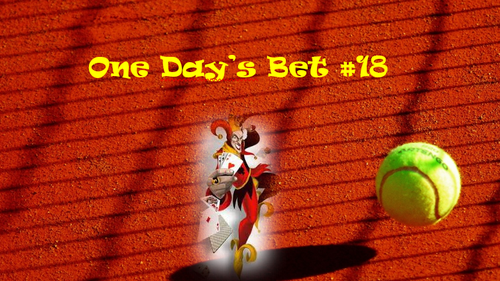 Quite a bad run lately with 4L - 1P - 1W, time to start again a winning period. And what could be better to start a winning period than the best player of tennis history when it deals with clay ?
[US Open] - QF - Nadal VS Thiem :
Nadal 3/0 @2.610
This bet could maybe look a bit optimistic. Nadal is not on his favorite surface and lost one set against Khachanov, one against Basilashvili. Thiem played well so far against players in shape recently such as Johnson, Fritz, Anderson.
So why this bet ?
Thiem is such as Nadal clearly a clay player, except the thing that he still didn't manage to really adapt his game to hard surfaces. This QF is his firts QF in a hard surface major. His good results making his good ATP ranking are all on clay. Nadal on the opposite learned to hit the ball sooner and adapt his shots to the field.
If we look at the opposition between the 2 in Roland-Garros the gap is huge, with 3 large victories for Nadal :
2018 : 6/4 6/3 6/2
2017 : 6/3 6/4 6/0
2014 : 6/2 6/2 6/3
The difference between RG and other clay tournaments where Thiem did already beat Nadal 3 times, is that the clay is more dry, the ball gets faster and the rebound is raised.
On top of that 2 reasons makes me believe that this 3/0 is almost the same as a 2/0 which would be much more likely to occur :
Thiem will start to stop fighting at 2/0 if he has no solution just as during the RG previous matches
The temperatures at the US Open right now are really high, and it's harder for players to keep the intensity during a whole match. We saw earlier this week that most players loosing 2/0 gave up during the third set