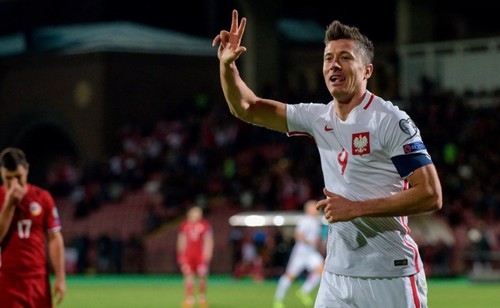 Here are two more forecasts for underdogs.

#31 Italy vs Poland: Poland to win at 5.94 1% of the bank

There are two losers. Italy did not qualify for the World Cup, losing to Sweden in the play-offs. Poland could not go to the playoffs from a simple group, losing second place to the national team of Japan. Poland has a world-class star - Robert Lewandowski. After the departure of Buffon, the Italian team has no leader.

The fair odds for the victory of the Italian team in this match is not less than 2.3

#32 England vs Spain: England to win at 2.95 1% of the bank

I liked England at the World Cup. Critics say that at the gate of the opponents of the British appointed too many penalties. But I believe that the penalty is the merit of Harry Kane and other forwards.

Spain showed best game in the world championship in a match against Portugal. The match ended in a draw 3-3.

I believe that England can win Spain at home with the current form of teams