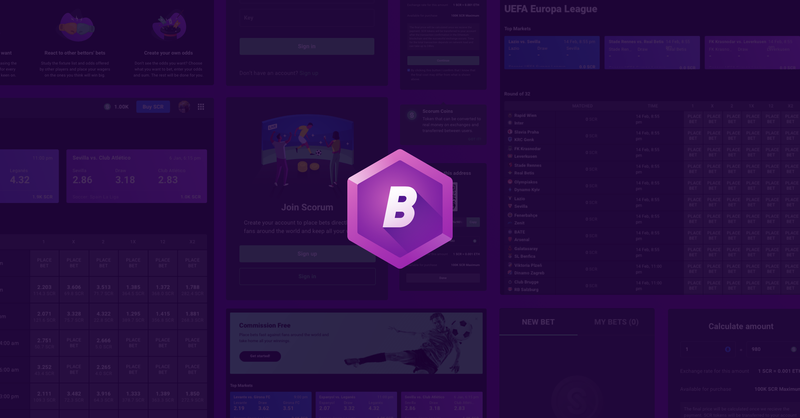 Since the arrival of the betting platform, a lot of users have found it amazing and also a way of promoting Scorum.
My First impression was BetScorum would be like other betting sites where you can accumulate games or select different options for selected matches but the platform is absolutely different.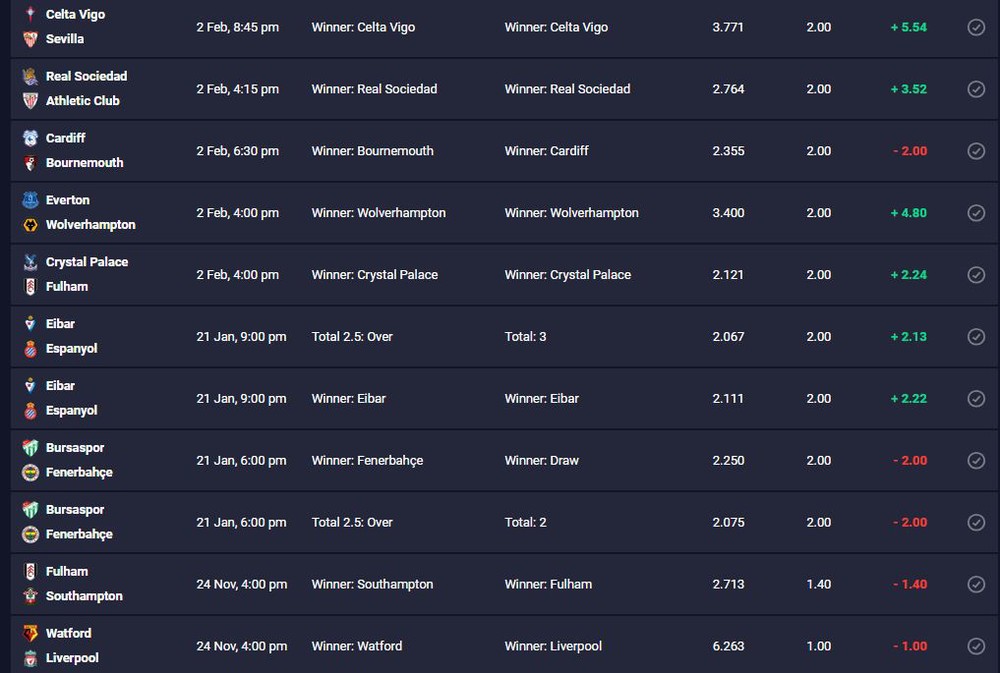 I started my BetScorum Journey with 2 SCR, placed a win on Watford against Liverpool and Southampton against Fulham. Both team lost and I had to quit for some days.
I resumed BetScorum on the 21st of January with two different picks, lost two and won two. With the result and gain I got, I fell in love with the platform.
Continued my adventure and On this day, I claimed lots of Scorum coin. 2nd of February was my luckiest day on BetScorum. Placed Six bets and won Four. All thanks to Celta Vigo, Real Sociedad, Crystal Palace and Wolves. Seems the gods of predictions was on my side.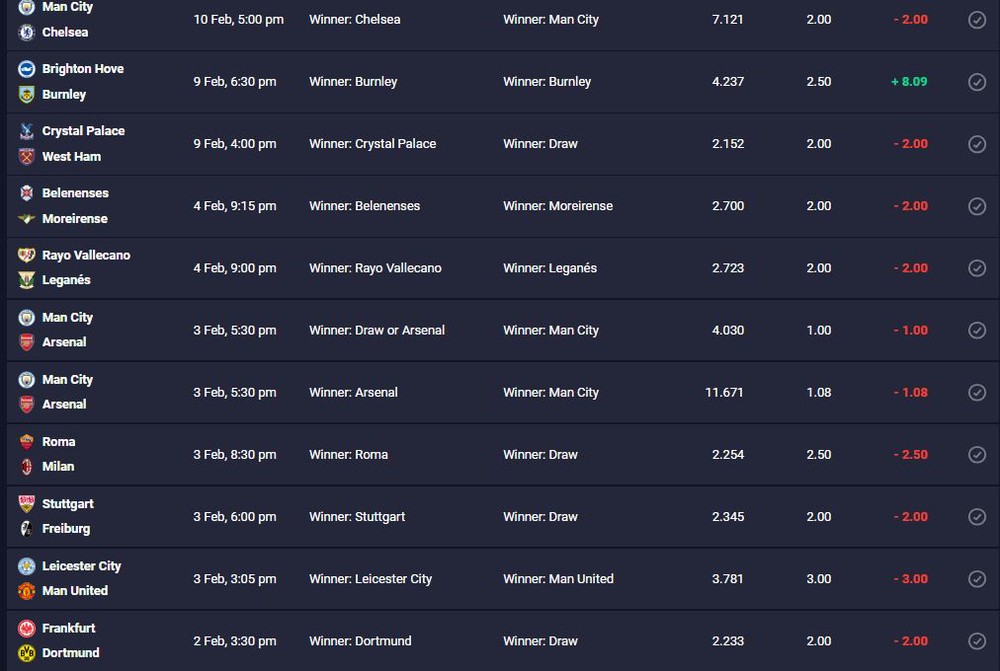 After my last bet where I won, I taught I had gotten to my peak, and forgotten its a bet. 3rd and 4th of February was Red, I lost gallantly. If it were test or examination, I would failed woefully.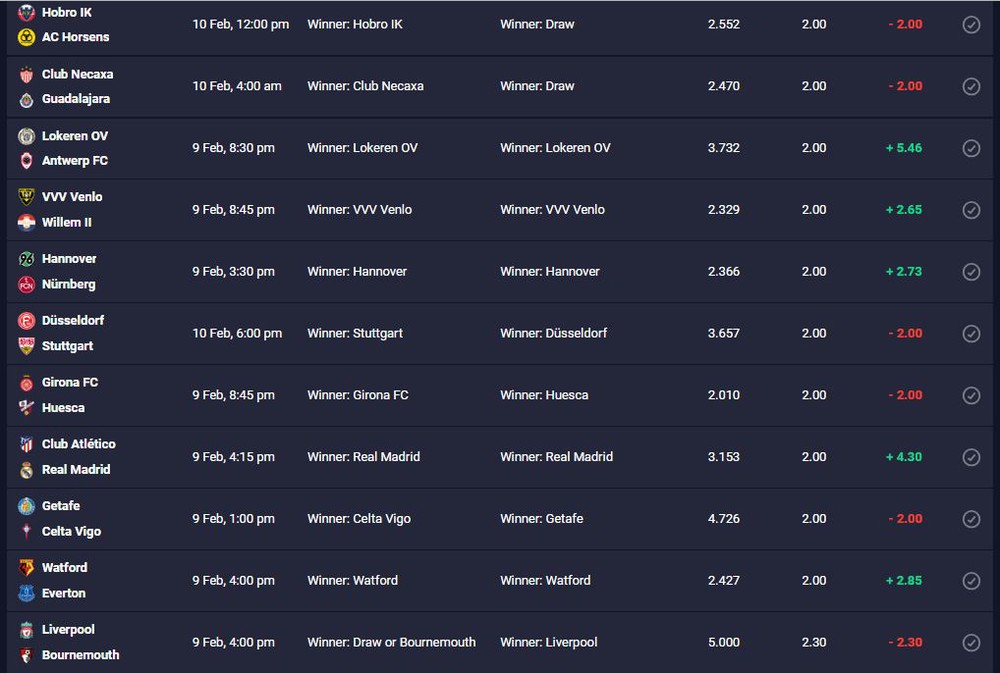 "Never give up" John Cena's best quote came to my mind. 9th, 10th and 11th of February was quite well, I made few mistakes on my pick and I lost them. (Wish the platform could create a means of cancelling picks)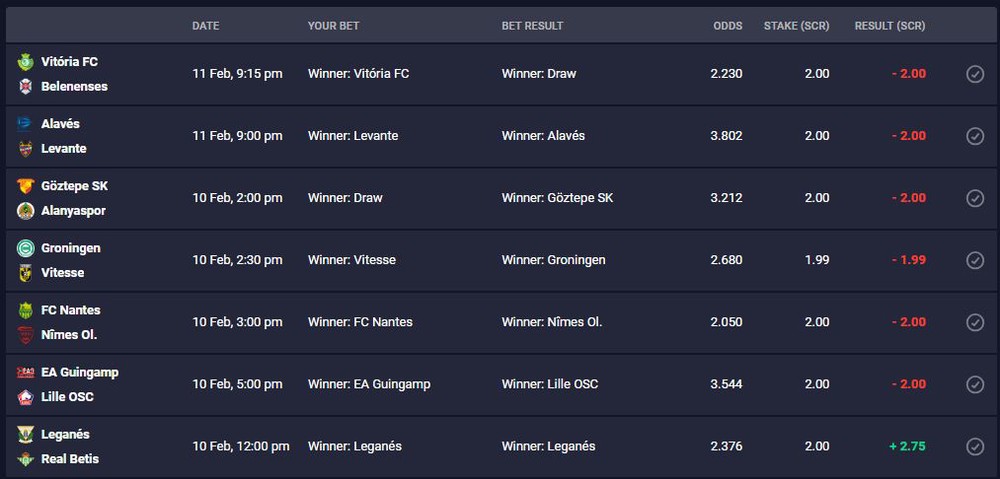 In total, I have lost 55.97 SCR and won 75.78 SCR. So far on this betting platform, I have gained 19.81 SCR.
Before placing a bet, I do recall great bettors like btb, stimp, fullcoverbetting, costanza etc advices on bet that "Stake what you can afford to lose".
I have been lazy on the blogging platform but I think the betting platform have been helping me fill up gaps.
Thanks to Team Scorum for the upgrade and new interface on mobile.
Thanks for Stopping by.
Read, Upvote and Comment.
Peace
Easyboi